Mumbai won the Ranji Trophy for a record 41st time with a comprehensive innings and 21 run victory over Saurashtra on day three of the five-day final today.
Not many would have predicted Mumbai to run away with the title in less than three days but their bowlers dismissed Saurashtra for 115 to cap off a dramatic day three.
The record Ranji Trophy champions got their hands on the trophy for the first time in three seasons and now they have 41 titles to their name in 45 finals with 10 of them being an innings victory. Karnataka are a distant second in the overall Ranji standings with eight titles.
It was a repeat of the 2012-13 final where Mumbai had made short work of Saurashtra with an innings and 125-run triumph.
Mumbai were mere 27 runs ahead of Saurashtra at the start of day three before they went on to make 371 in 82.2 overs from an overnight 262/8 in their first innings.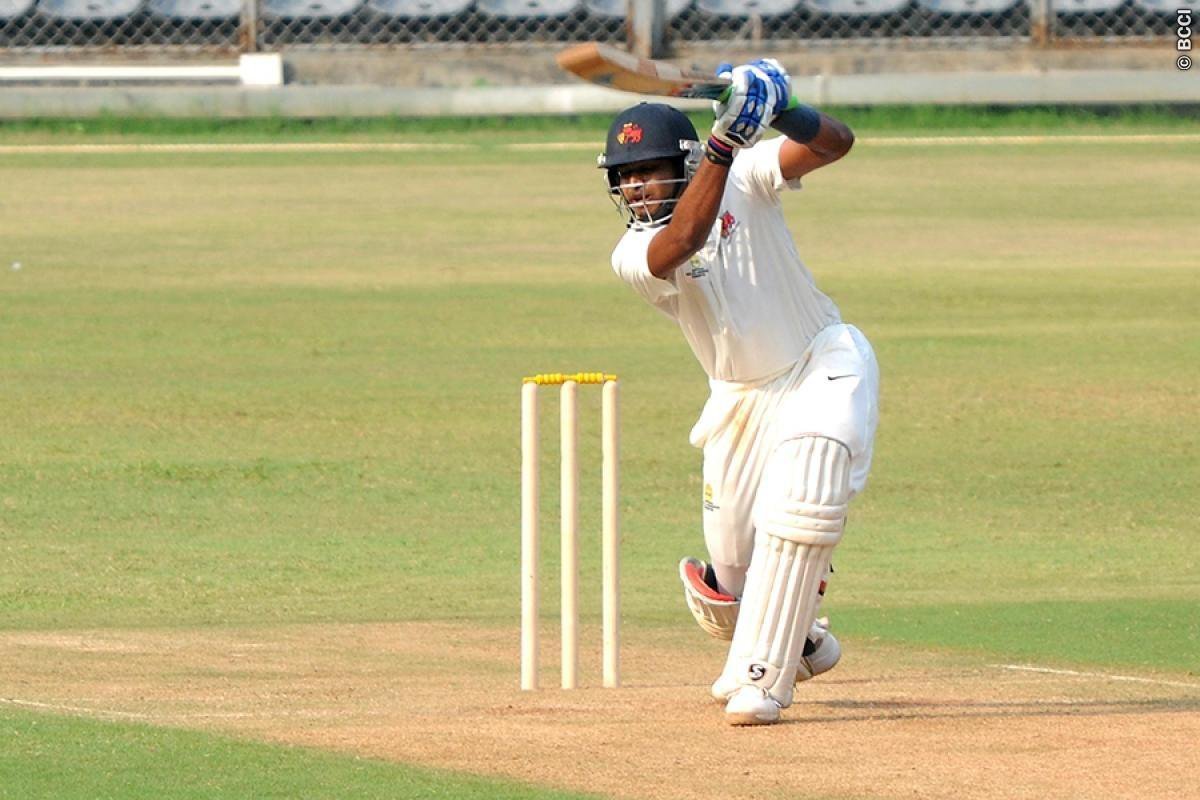 Saurashtra, who managed 235 in their first innings, failed miserably with the bat in the second essay today, lasting 48.2 overs. Mumbai pacer Shardul Thakur ran through the opposition batting, ending with five wickets for 26 runs in 13.2 overs to take his match tally to eight.
Saurashtra's biggest name in the playing eleven, Cheteshwar Pujara, could not come to his team's rescue and ended with scores of 4 and 27 in the all-important final.
Shreyas Iyer was deservingly named man of the match for his 117 in Mumbai's only innings of the match. He ended the season as the leading run-getter with 1321 runs at 73.38 including four centuries and seven fifties.
"You can't express this feeling at the moment, you always dream of winning the Ranji Trophy. All of us worked really hard for this, and it's been amazing. Last season I scored 810, and this season I just decided I would break that mark. I surpassed that total and it got to 1300 runs and it's an amazing feeling," said Iyer.
Asked what he did differently this season, Iyer said: "I think I play each and every ball on its merit, I don't decide whether to hit this ball or not. The pressure situation really gets me going. I'd really like to thank the team management, they've given me a lot of freedom. It was a bowler-friendly wicket and it was seaming a bit".
Saurashtra captain Jaydev Shah rued missed chances in the game.
"It was very disappointing. Catches win matches, and we missed two important opportunities. But my team has done really well, from Plate we came to Elite, and we've come up to the final. Siddhesh Lad's last-wicket partnership gave them a very crucial lead. We've been in the final two times, and we'll try our best and we hope that next year we will win the final. It's been a fantastic season for us. Everyone has supported each other," said Shah.
Siddhesh Lad, who started the day on 22, ended up with a crucial 88 and took Mumbai to 371 from 268/9 with the help of number 11 Balwinder Sandhu (34 not out). Lad's innings comprised eight fours and five sixes.
"We have worked very hard for this, starting from the off-season camp, and yes, we'll party hard tonight," Lad said after the win.
Mumbai wicket-keeper batsman, who ended with most dismissals (48) this season, said the victory was a result of total team effort.
"It still hasn't sunk in, but it's a great feeling. Last season, when we lost the semifinal, I felt we had the ability to beat any team, and we've proved it this year. We have a lot of history, but most of the guys are winning it for the first time. I'm really glad this young team has won the Ranji Trophy. All the games there have been match-winners, but not just one or two players," said Tare.
Feature image source: Twitter