As many as 46 Muslim clerics have got together in Assam and issued a 'fatwa' against a 16-year-old singer, asking her to stop performing in public as it is 'anti-Sharia'. 
The fatwa, circulated on leaflets bearing the name of the 46 organisations, claimed that the singer, Nahid Afrin, was violating the Sharia by performing music in places surrounding mosques and other holy places of Islam.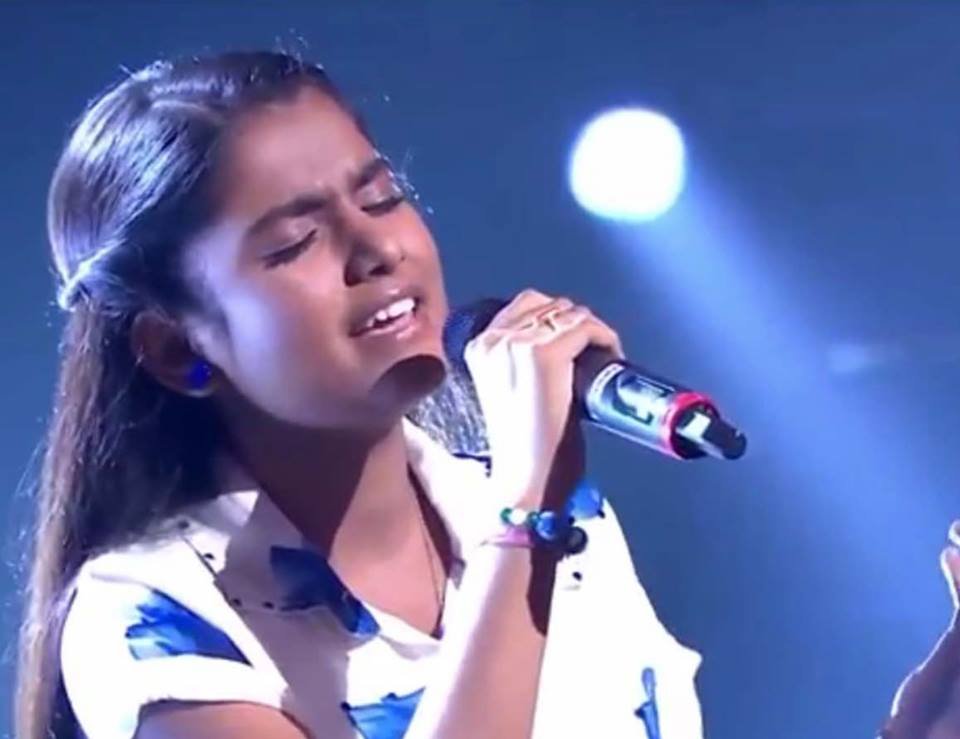 As per reports, the leaflet, printed in Assamese, reads: "Magic, Dance, Drama, Theatre etc. are against Sharia laws. Events like musical shows are against the Sharia law and future generations will be corrupted."
It also says that future generations shall incur the 'wrath of Allah' due to such misconduct, The Times of India reported.
The fatwa additionally asks the singer and others to boycott her music performance at a college in Lanka, Assam. 
Organisers of the show, however, have refused to obey the fatwa. The performance, scheduled for March 25, is still part of the show. 
Afrin, the teenage singer who became a well-known face after becoming the runners-up in a musical reality TV show in 2015, had recently performed songs against terrorism and the Islamic State, as per reports. Police are currently investigating whether the fatwa is related to her choice of songs. 
Reacting to the issue, the teenage singer has expressed shock at the fatwa and has claimed that she will not quit music. 
"My singing is gift of God. I believe it must be properly utilised, not doing so is ignoring God," Afrin told India Today. 
Many were in support of Afrin.
Assam Chief Minister Sarbananda Sonowal reacted strongly to the fatwa. He personally called up the teenager and assured her of protection after reports of threats being made to her surfaced, and also posted the following on Twitter: 
We strongly condemn putting restrictions on performance by young talented singer Nahid Afrin by some organisations.

— Sarbananda Sonowal (@sarbanandsonwal) March 14, 2017
Freedom of artists are essence of democracy. Spoke to Nahid and reiterated our Govt's commitment to provide safety and security to artists.

— Sarbananda Sonowal (@sarbanandsonwal) March 14, 2017
A secular muslim always faces the wrath of fatwa by radicals. Coin a new word for Nahid Afrin. Intolerance is only against BJP 🙏 https://t.co/jWugvhRfX0

— Amit Jaiswal 🇮🇳 (@iamamitjaiswal) March 15, 2017
The fatwa also drew sharp reactions from others, with many condemning the fatwa, including singer Vishal Dadlani:
Just spoke with #NahidAfrin and her parents. They are standing strong. Told her that we all stand with her.

She will not give up on music!— VISHAL DADLANI (@VishalDadlani) March 15, 2017
Assam mullahs issue fatwa against Indian Idol Junior singer Nahid Afrin for her recent songs against terrorism. I condemn.

— Dipak Biswas (@DipakBi94135744) March 15, 2017
Many, including noted writers Taslima Nasreen and Shobha De applauded the young girl for her bravery in standing up to the fatwa: 
After getting fatwa from 46 mullahs in Assam,16 yrs old Nahid Afrin said she'll never bow down and will never leave singing. Bravo girl!

— taslima nasreen (@taslimanasreen) March 15, 2017
Bravo Nahid Afrin : Ignore nasty threats and sing on. Your voice is a divine gift.

— Shobhaa De (@DeShobhaa) March 15, 2017
You go girl! Nahid Afrin… A big salute.

— Mayukh Choudhury (@mayukhc) March 15, 2017
Fatwa against Assamese teen singer Nahid Afrin. Nahid however rejects such fatwas & refuses to give up singing. Bravo !!

— Dr Neelakshi Goswami (@DrNeelakshiGswm) March 15, 2017
According to a report in CNN News-18, after CM Sonowal's reponse, the clerics have clarified that that the fatwa was issued not against her in particular but against loud music in the vicinity of Islamic religious places. 
Feature Image Source: Twitter