Five absconding members of the managing committee of the Puttingal Devi temple, where 109 persons were killed in one of the worst temple tragedies in Kerala, surrendered Tuesday morning. 
Temple Trust President, Jayalal, Secretary, J Krishnankutty, Shivaprasad, Surendran Pillai and Ravindran Pillai informed police that they wanted to surrender and reached in front of a temple at Kappil near Paravoor and surrendered, police sources said. 
The five were absconding soon after one of the worst temple tragedies Kerala has witnessed which has claimed 109 lives so far and left over 350 injured.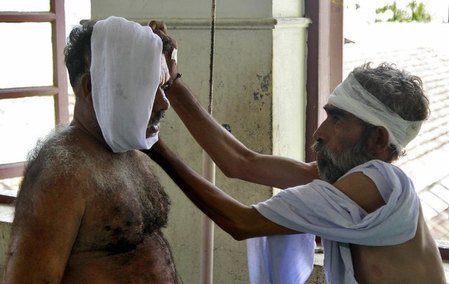 Crime Branch, which has begun investigations has registered a case against six persons, including members of temple managing committee under Section 307 of the IPC (attempt to murder), 308 (attempt to commit culpable homicide) of IPC and under section 4 of Explosives Substances Act. 
Besides, the members of the temple managing committee case was also registered against assistants of contractors who held the 'competitive' pyrotechnic display, despite a ban on it by the district administration. 
Gross violation of norms and use of banned chemicals led to the Puttingal tragedy, a top explosives official had said on Monday as a case of attempt to murder was filed against six persons including temple officials.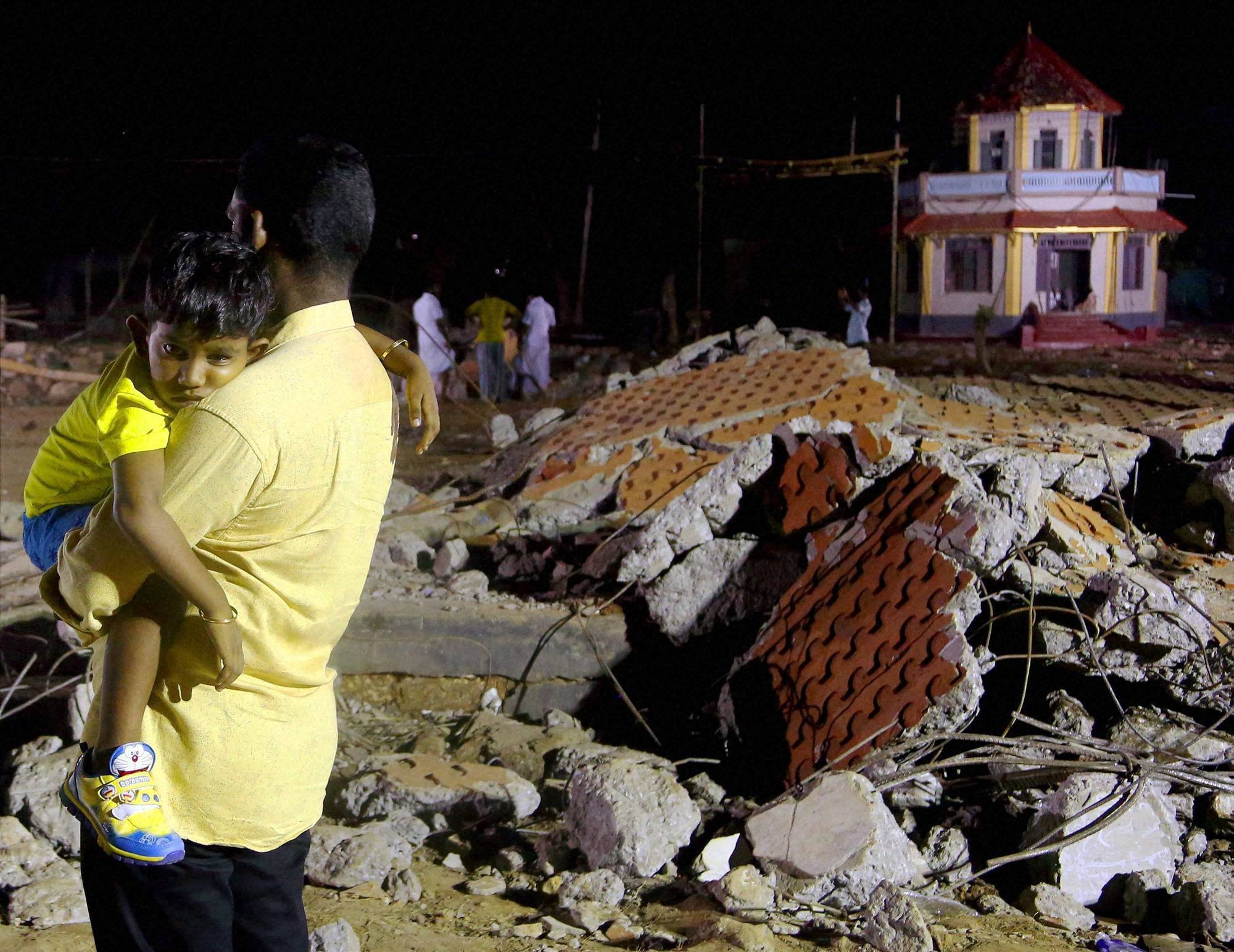 The Kerala High Court will hear this morning the plea for a ban on cracker bursting and fireworks display in temple functions. 
The accident at the 100-year-old Puttingal Devi Temple complex occurred during an unauthorised display of fireworks early Sunday morning after a spark from a firecracker fell on the storehouse containing crackers, triggering explosions.
(Feature image source: Reuters)