Ask my distraught parents, my co-workers and my credit card bills and they'll all tell you about my compulsive online shopping syndrome. Being an incurable shopaholic, my favourite task of the day is to load my cart with goodies that I may or may not buy, I mean you know we all have our wishlists!  And, since you've opened this article, I bet you're like me but, what's your type? Don't know? Then, read this list of 5 types of online shoppers and tell me which one are you…
1. E-shopper – The one who has never ever visited a market and shops everything – from a toothbrush to home appliances – online!     
2. Captain Bargain – The one who hunts for the best bargains by comparing the prices and features on different sites.   
3. Newbie – The one who's totally new to the colossal world of online shopping.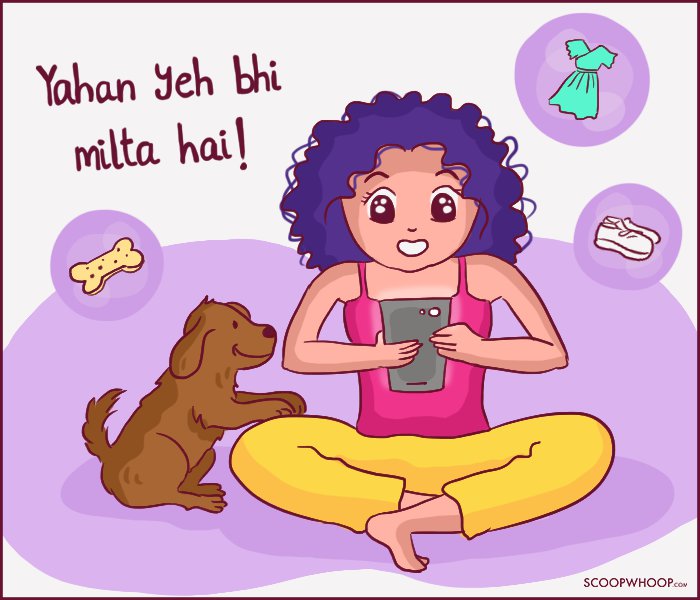 4. Seasonal Shopper – The one who only shops during the sale season 'cause discounts!    
5. Save-It-For-Later – The one who always saves for later and have the longest wishlist ever!  
Now, guess what? No matter what type of a shopper you are, you can get the best offers and discounts on 
Amazon Prime Day
! This year, they've come up with the
'biggest celebration of the year'
where members can buy the latest product launches from every category at the lowest prices ever. Not just that, but buyers with select credit and debit cards will also get extra discounts!
This year, you won't have to shop in a hurry 'cause Amazon Prime Day is gonna be live for 48-hours straight and I am going to make full utilisation of that. Ab aur kya chahiye? Bas Prime membership, which will be yours for just Rs. 129 a month!        

So, gear up for the best online shopping days on Amazon this 15th and 16th July!  
Illustrations by: Muskan Baldodia   
Sponsored by
Amazon Prime