In September this year, we interviewed the ex-Additional Commissioner of Police (Crime) of Delhi, Ashok Chand, to understand just how unsafe the capital is after the city topped the National Crime Records Bureau's (NCRB) list of crime in Indian cities. 
In his interview, Chand claimed that the most worrying thing about crime in Delhi is the kind of bad press the city gets. "People perceive Delhi as an unsafe city. It's not just outsiders, even residents of the city feel the same, which is unfortunate," he said. 
A recent survey conducted by Praja Foundation, which surveyed around 30,000 households in March-April this year has confirmed Chand's fears. It has revealed that about 60 per cent of the respondents feel Delhi is unsafe to live and travel in, especially for women, senior citizens and children.
But the most worrying part of the survey is that  25% of the people who faced a crime did not report it to police because they do not have faith in the police and the legal system.
The following infographics show exactly how insecure the residents of the nation's Capital are about their own safety.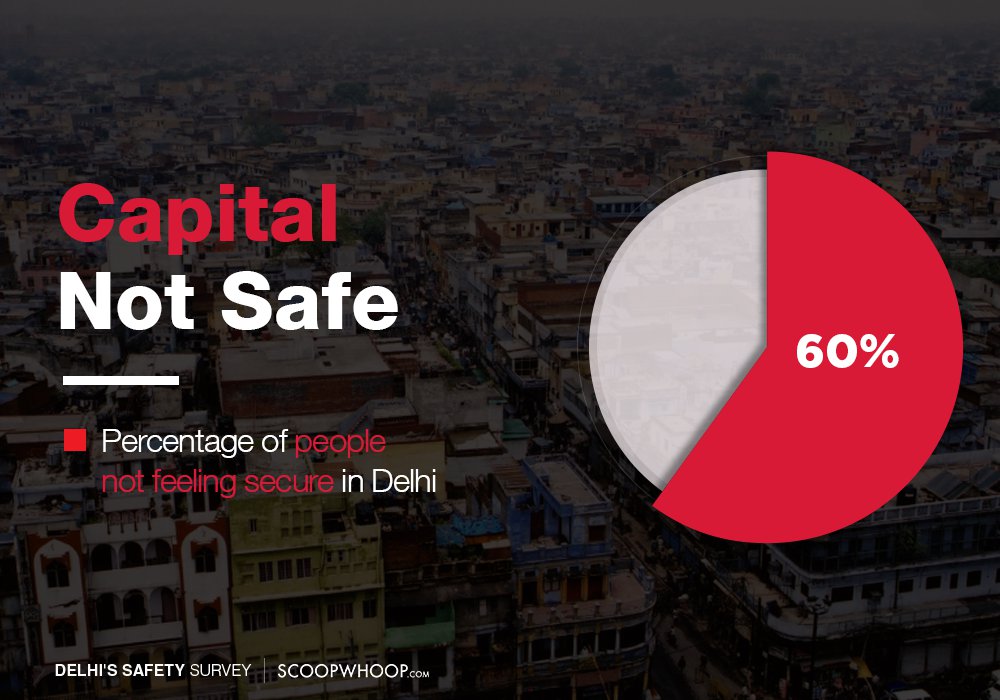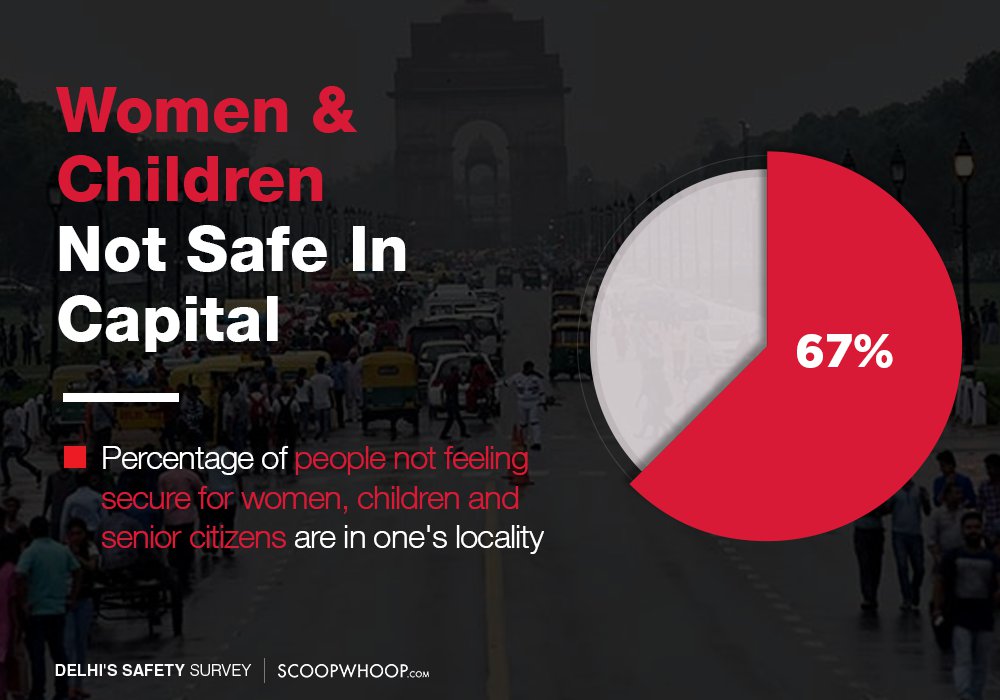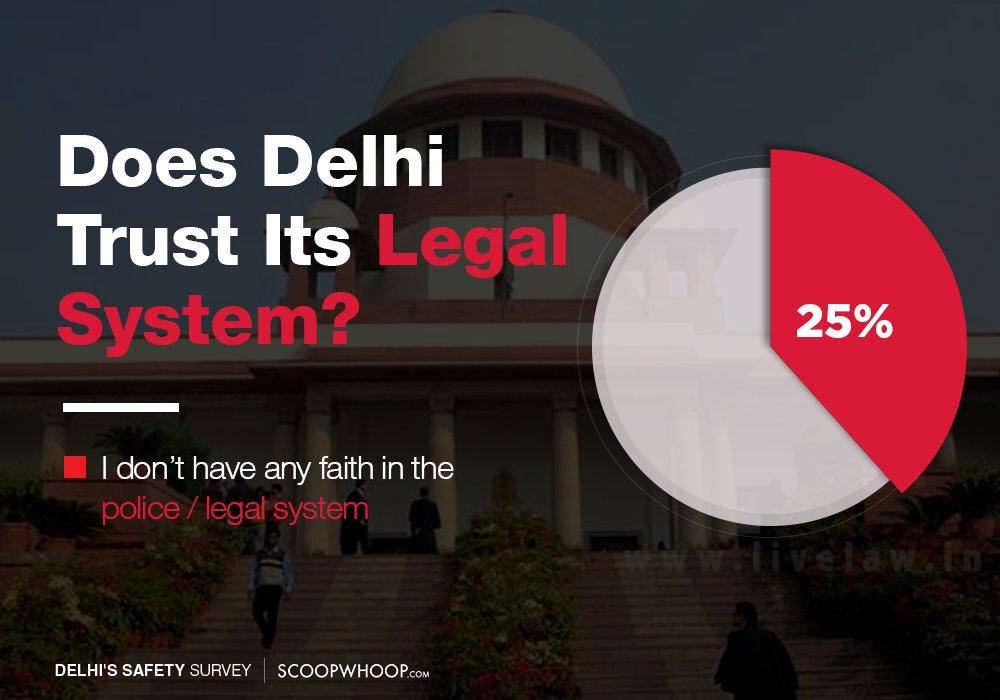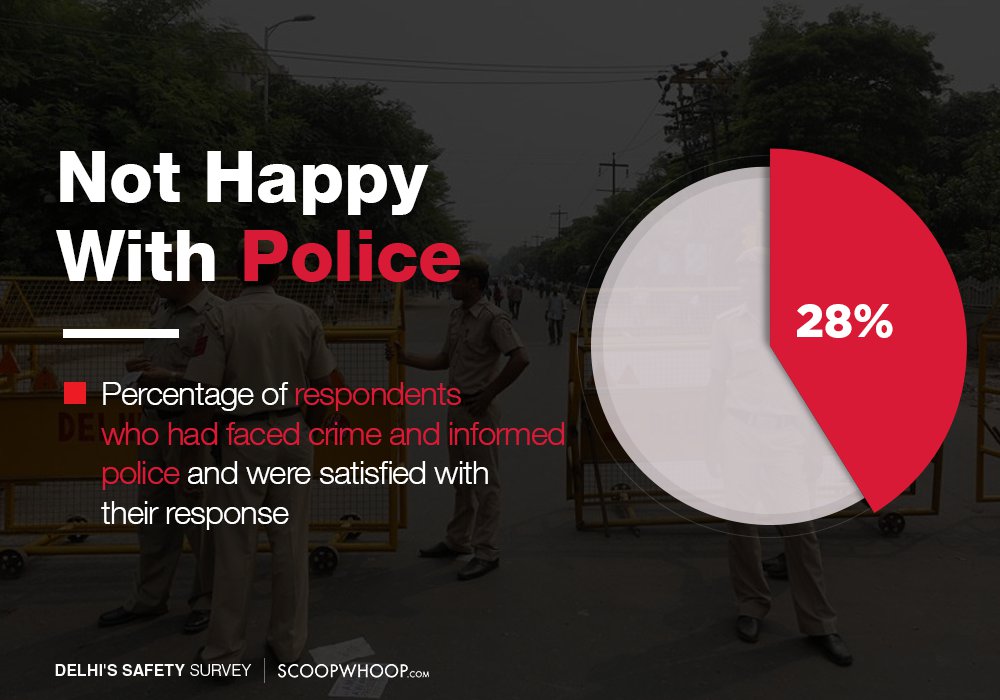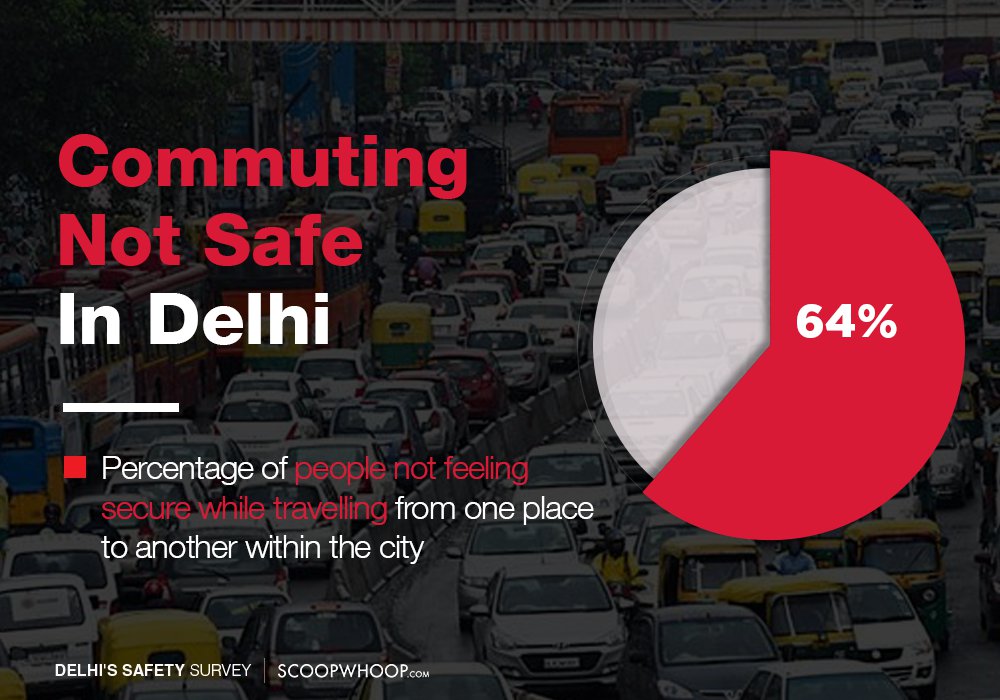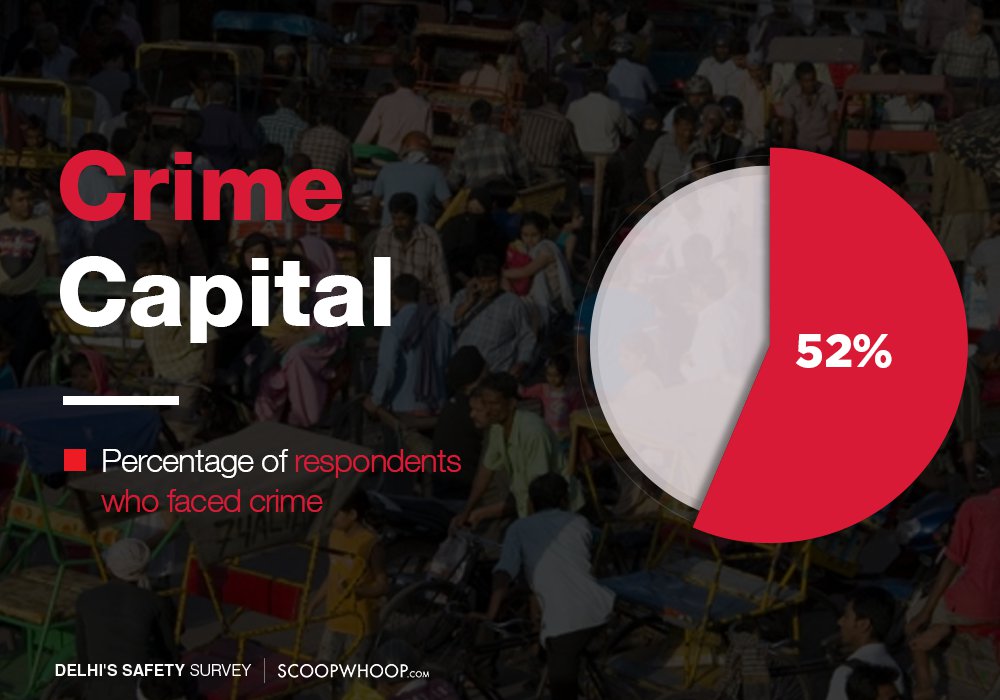 All information sourced from the survey conducted by Praja Foundation.