A five-year-old girl from the minority community surprised all in a coastal district of Orissa when she topped the Bhagwad Gita recitation contest. 
Firdaus topped the Gita recitation contest held here yesterday by getting the better of senior competitors. A standard-1 student of Sovaniya residential school here, the tiny-tot has got by heart the Hindu religious scripture at the tender age when her classmates find the going tough in reading alphabets.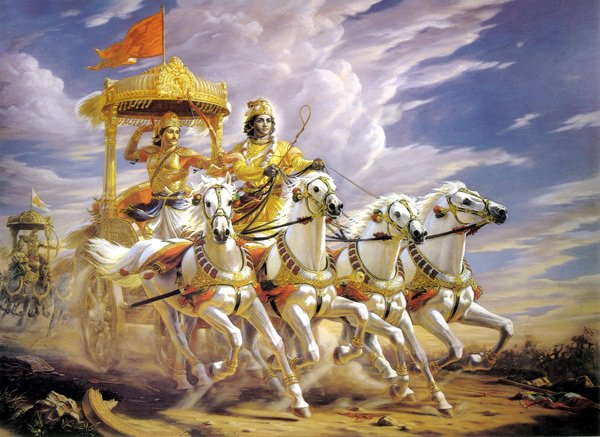 Firdaus is an exceptional talent and she stood first in the Gita recital competition for the sub-juniors in the 6-14 years category, said a judge of the competition, Biraja Kumar Pati. 
"We have read about the singing sensation of Indian Idol fame being allegedly issued Fatwa for performing in open stage. But a Muslim girl here has set an example of communal amity and tolerance by topping Bhagwat Gita contest", said a local resident, Aryadatta Mohanty. 
Firdaus was miles ahead of her competitors. At one go, she recited the Gita with consummate ease and uninterruptedly. Her pronunciation was immaculate. 
"We awarded her 90 marks out of a total of 100", described another judge of the district level competition, Akshyaya Pani. 
"My teachers have taught me moral education and have inculcated me the spirit of 'Live and let live others'. I believe that all human beings are members of an extended global family. This is what my dear teachers tell us in the classrooms", the little girl said with a tinge of pride.
"I am a proud mother. It is giving me immense satisfaction after knowing that my daughter has stood first on reciting Hindu religious scripture Gita. Credit for my daughter's success goes to the school teachers," her mother Arifa Biwi said. 
Stating that they belonged to Damarpur village in Pattamundai block, Biwi said communal amity always prevails in their village. The majority community members live in neighbourhood and treat others like their brothers and sisters.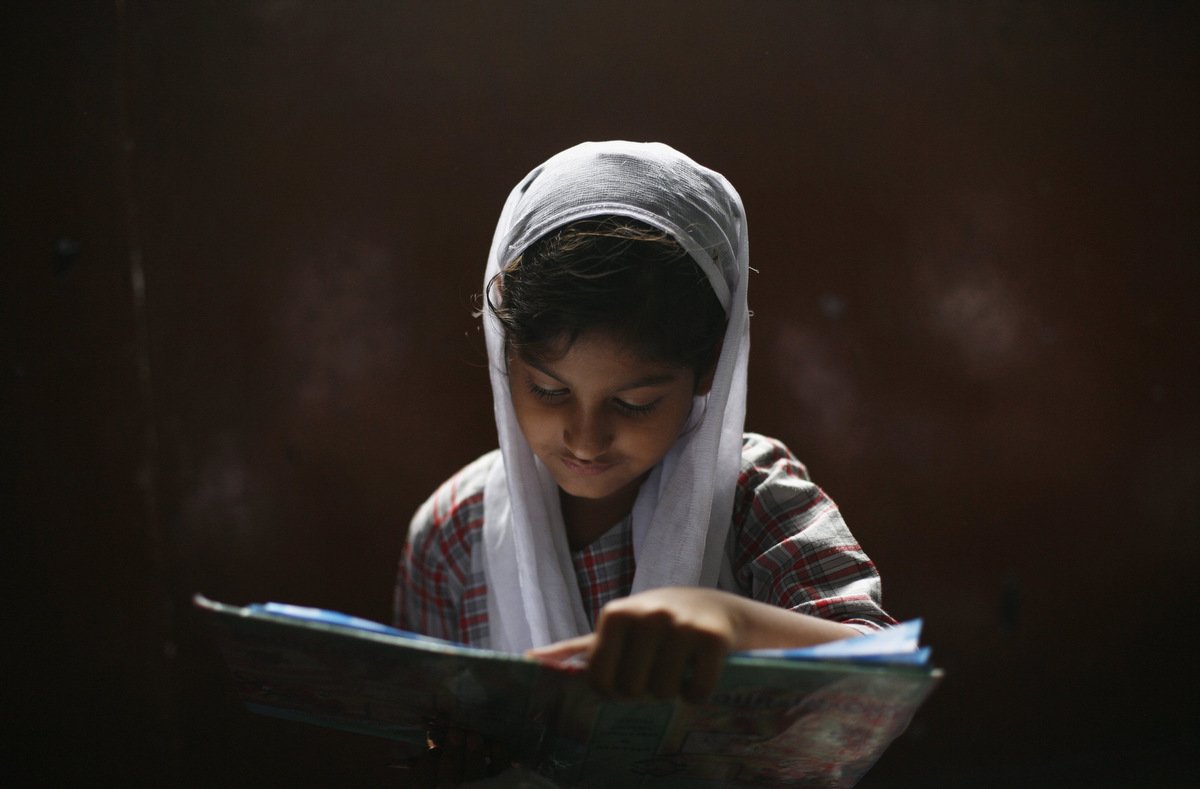 "This harmonious social coexistence has impacted our children. I always tell my children that all human beings have the same blood, though they may come from divergent religious beliefs", Biwi said. 
"From the very day she was enrolled here, Firdaus has shown spark of brilliance in academics. She has a sharp memory power. Boys and girls from both the Hindu and Muslim communities are studying here. Apart from text book teaching, we teach them finer points of all religions as part of moral education," Urmila Kar, head mistress of Sovaniya residential school, said. 
Feature Image Source: (Facebook/Reuters-Representational)