F rom the grass of the Maidan to the Trinamool of Mamata, there was talk late last year of Baichung Bhutia joining Bengal's ruling party. Earlier this week, the rumor was confirmed. Amidst the chaos in the hills, the former Indian football captain will be the Trinamool Congress' candidate from Darjeeling.
If he wins, the 'Sikkimese sniper' will be one of the few sportsmen in Parliament, a list dominated by cricketers. Among the incumbents is Navjot Singh Sidhu, having entered the Lok Sabha in 2004 on a BJP ticket.
There is also Kirti Azad, part of India's 1983 World Cup winning team, who, in 1999 was elected to parliament on a BJP ticket from Darbhanga, Bihar and is currently serving his second term in the Lok Sabha. And in 2009, former Indian captain Mohammad Azharuddin joined the Congress party in 2009 and went on to win a Lok Sabha seat from Moradabad, Uttar Pradesh.
Unelected, but no less popular, Sachin Tendulkar was nominated to the Rajya Sabha in 2012 for his contribution to cricket. His attendance has been shoddy, although that could change now that he's hung up his boots and pad (and the famously uncomfortable groin guard).
Of course, the one thing common between all these men is that they once played cricket. But there are, as we've discovered, other Indian sportsmen and women who could (and should) run for elections.
1.Vishwanathan Anand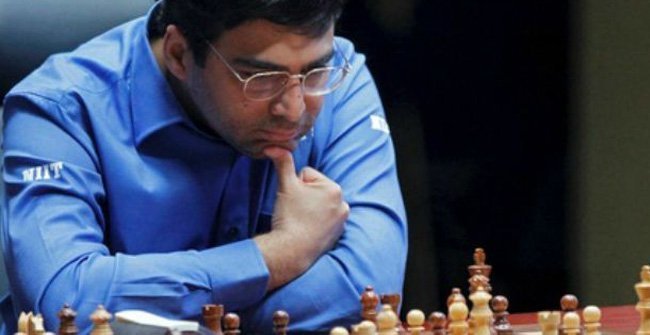 Vishy (as he's called when the newspapers run out of space) has all the credentials to win Chennai South. A five time World Chess Champion, six Chess Oscars, a Rajiv Gandhi Khel Ratna and a Padma Vibhushan, the man has outwitted some seriously cerebral opponents.
All he's dealing with in Chennai South is the AIADMK's Chitlapakkam C. Rajendran, a lawyer by training. His unflappable hairstyle, unchanging eyewear and an affinity for simple dressing should be useful. The only question being: How good is Vishy's Tamil after having lived for all those years in a far-flung corner of Spain?
2. MC Mary Kom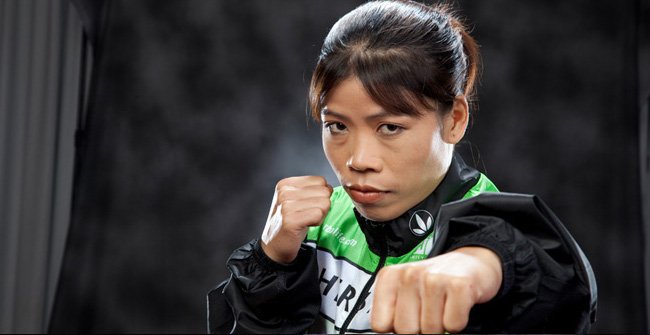 Five-time World Boxing champion Mangte Chungneijang Mary Kom is used to a good fight, and she usually comes out on top. Despite the chaotic nature of Manipuri politics, it's fairly unlikely that anyone will be able to trump the Olympic medalist who remains hugely popular in the state.
It helps that Manipur only has two Lok Sabha seats, with one reserved for Scheduled Tribes.As a member of the 14,000-strong Kom tribe, Mary qualifies. Not that she needs it, especially with a biopic starring Priyanka Chopra in the works this year.
3. PT Usha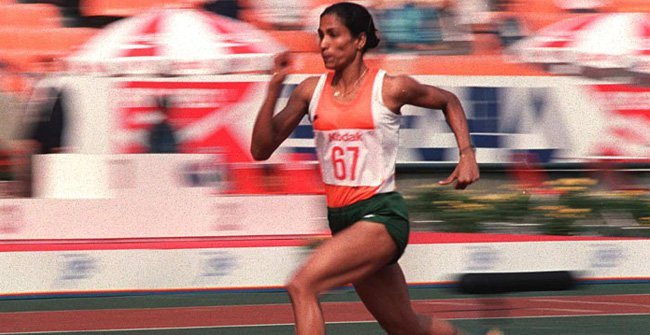 Some 30 years ago, Pilavullakandi Thekkeparambil Usha was among the fastest Indians on the planet. And in the rough-and-tumble of today's Kerala politics, the 'Payyoli Express' may just be able to win big on the Malabar.
Of course, the Arjuna award winner and Padma Shri recipient nowadays stays busy with her school of athletics, but if she can find some time out, it's not entirely difficult to imagine her winning the Kannur Lok Sabha constituency. The Golden Girl, as she was also known, only has to beat Congressman K. Sudhakaran, who's had his issues with the law in the past few years.And when Sachin finally decided to call it a day late last year, Usha was all for the cricketer becoming India's "unofficial sports minister". That didn't happen. So, maybe the sprinter should enter the race herself?
4. Vijender Singh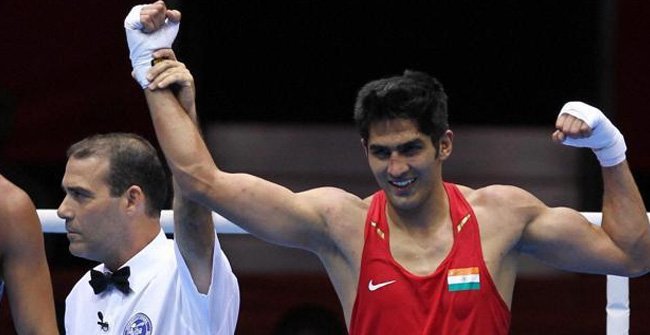 The Olympic Bronze medalist and poster boy of Indian boxing has built a thriving alternate career of dancing on reality TV and walking runways at fashion shows. Now, the boy from Haryana's Bhiwani is readying for his his Bollywood debut this year with a film called – wait for it – Fugly .
"I still fail to understand why only cricketers are given perks like free land, and so on. Come on, we boxers aren't that bad either: We're smart, intelligent and decent looking too!" he complained to the WSJ in 2012.
He loves the limelight and thrives well under pressure. Perhaps it wouldn't be completely amiss for the 28-year old to make a play for one of Haryana's 10 seats?
5. Saina Nehwal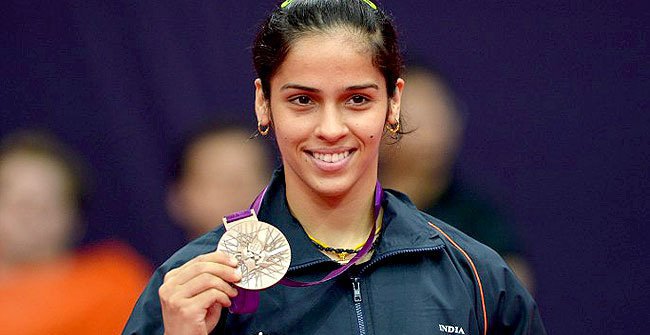 Having won gold and bronze medals at the Commonwealth and 2012 Olympic games, and honored with almost every major sporting award in the nation (including a Padma Shri) all by the age of twenty-four, Saina Nehwal has got some serious game.
Currently, her singular focus is on her sporting career as she fights it out at the ongoing All-England Series in Birmingham. Known to conduct herself during press tours with just as much endearing humility as her fierce performances on court, she might just be the combination of vigor and discipline that Indian politics so highly needs.
6. Sourav Ganguly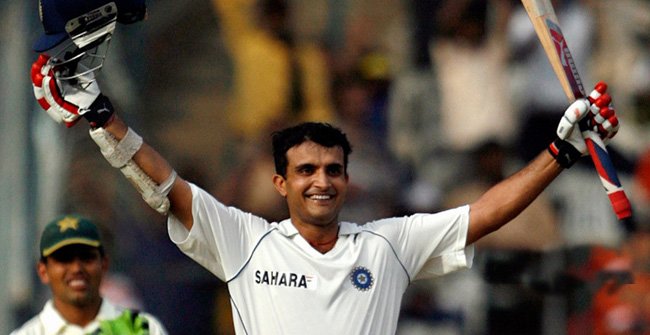 Dada likes to take his shirt off every now and then; has a penchant for saying a little too much; and was known to have rather a chip on his shoulder back in his playing days. But for all his flaws, Kolkata loves him – and how.
Yes, we do realize that he's also a cricketer. But since he's the only Bengali with some semblance of leadership skills since Jyoti Basu, it's only fair to give the Prince of Calcutta a shot at politics.
Forget the Trinamool Congress' Partha Chatterjee who's the incumbent MP in Behala West constituency, even Sachin wouldn't be able to beat Ganguly in his para (Bengali for "The Hood").
About The Five Forty Five
TheFiveFortyFive.com is a single-subject website focusing on the Indian general elections .
Why 545? That's the number of seats in the India's Lok Sabha (Some might say 543, but the president can nominate two members).
Think of it as a combination of BuzzFeed and Quartz — 300 to 400 word pieces with charts, graphics, visuals — to tell interesting stories tailored for online consumption. And everything will be pushed through social media.
Think of it as writing for your friends, family, neighbors and colleagues. No high-brow, jargon-led, politically-driven journalism. There are enough newspapers doing that already. TheFiveFortyFive.com will break through the clutter, delivering pieces that'll interest even the most non-political of readers.
That means that we want to become a platform for a variety of voices — students, academics, professionals, bureaucrats, journalists and the discerning politician even — telling us what the election means to them.
This, after all, is the world's biggest exercise in democracy. TheFiveFortyFive.com will try and reinvent how it's reported, online.