A car bomb killed six people including four police officers and a child outside a police station in southeastern Turkey on Monday, according to senior government officials who blamed the attack on Kurdish militants.
Twenty-one people, some of the police officers, were wounded in the bombing on a busy road between the city of Diyarbakir, the region's largest, and the district of Bismil, Deputy Prime Ministers Numan Kurtulmus said.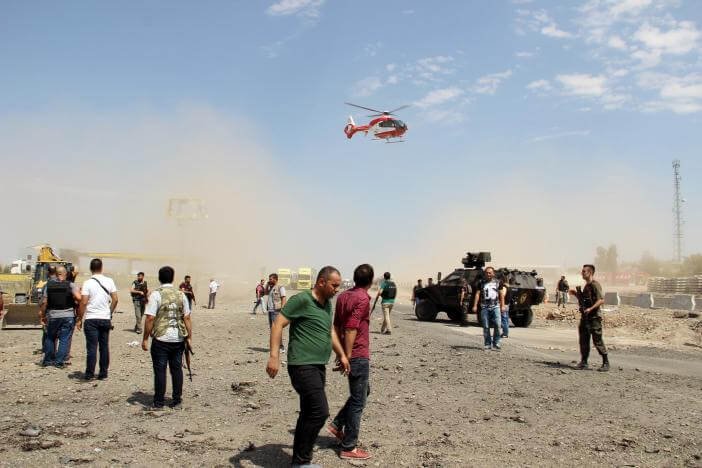 The blast blew out the police station's windows and left the building's twisted metal frame exposed through the concrete and its roof partially collapsed, footage on CNN Turk television showed. There was also a crater in the ground outside.
The dead included a civilian adult and a child of one of the police officers killed.
Turkey's southeast has suffered some of the most intense fighting in decades since a ceasefire between the Turkish state and the outlawed Kurdistan Workers Party (PKK) collapsed in July 2015.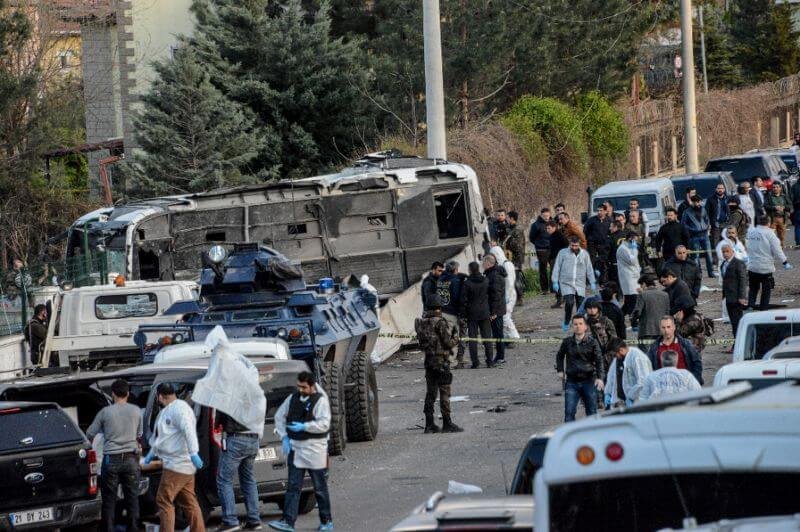 Monday marks the anniversary of the PKK taking up arms against the state 32 years ago. The group, which wants autonomy for Turkey's Kurds, is designated a terrorist organization by Turkey, the European Union and United States.
The PKK launched its insurgency with simultaneous attacks on security forces in the southeastern towns of Eruh and Semdinli on Aug. 15, 1984. More than 40,000 people – militants, security forces and civilians – have been killed since.
A broadcast ban was imposed on media coverage of Monday's bombing to try to stop information crucial to the investigation from being spread, an official at the governor's office said.