Ellen DeGeneres is known for keeping things interesting on her show, and she really changes it up when it comes to guests. It also helps that gets along amazingly with pretty much everyone and has charisma for days. Recently, she did a little reppin' for the traditional Kerala breakfast dish puttu, or steamed rice cake, courtesy a very interesting and very young guest chef.
Six-year-old Kicha, or Nihal Raj from Kerala, has been blowing up on YouTube, where he has his own channel called KichaTube. He's got some mad cooking skills at a super young age, which not just sorted him out for a $2000 deal with Facebook, but also got him a spot on Ellen's show!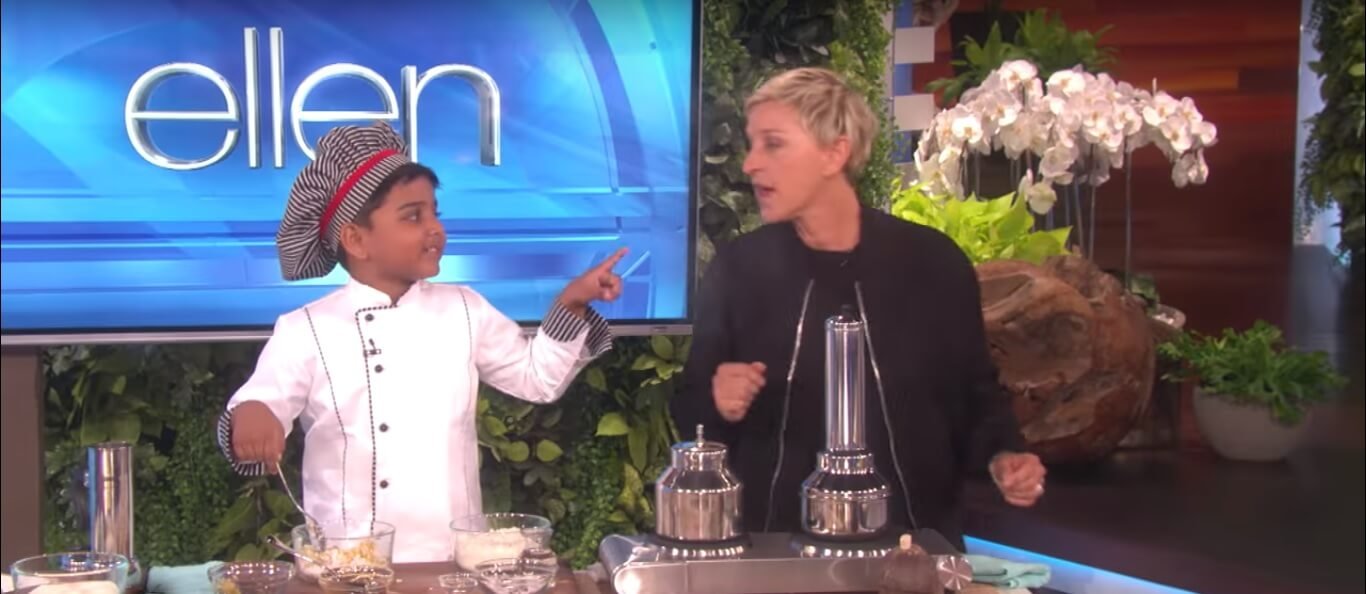 Kicha started cooking at the age of four, and his YouTube channel was started in 2015, showcasing recipes for things like orange jelly, coconut pudding, mango ice cream and tandoori baby potatoes. Clearly, he's come a long way from there. Check out the video below!
Damn, this kid's gonna be cooking up a storm by the time he's 15!