Despite being all over the media all the time, the real Narendra Modi has always remained something of an enigma. His childhood, marriage, education, time away from home, his early years in politics – they have all been a matter of curiosity and mystery for years.
Of course, in the run up to the general elections and in his first year as PM, we got to know the man better: We learnt he belongs to the Ghanchi caste (OBC ategory), is still married to Jashodaben, lived 30 years away from his family and once wanted to renounce the world, among other things.
The second year of his stint as the prime minister revealed even more interesting facts, some brought to light by intruding RTIs and others, well, after a bit of political drama
That Modi's chest measures 50 inches
A good six-inches short of his famous claim of a 'Chhappan Inch Ki Chhati'.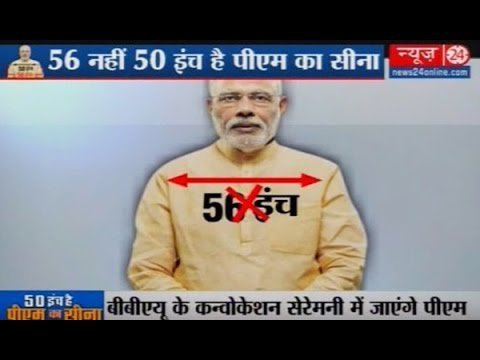 This was given away by the PMO office when asked for Modi's measurements so an Achkan his size could me made. Modi wore the Achkan for the convocation ceremony at Lucknow's Babasaheb Bhimrao Ambedkar University as a chief guest.
That he never took a day off after becoming PM
At least till December, that is. He was "on duty" all the time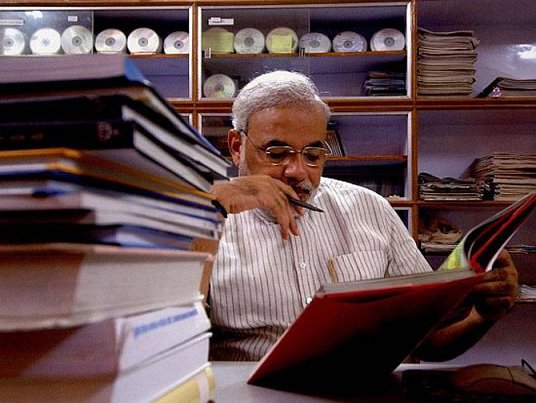 Since assuming the PM's charge on May 26, 2014, Modi has taken no leave. This was in response to an RTI inquiry that wanted to know about the leaves availed by all the prime ministers in the past 10 years, but the PMO office revealed only Modi's.
That he foots his own grocery bills at 7 Race Course Road
This RTI response also revealed that he loves bajra roti and khichdi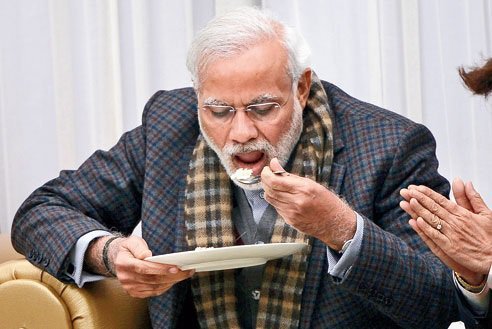 "It is stated that the kitchen expenses of the Prime Minister is personal in nature and not incurred on the government account," the PMO reply said to an inquiry asking who pays for his grocery at PM's official residence in Delhi. 
That he didn't sweep the floor while in the RSS
Humble background he may have had, but not so much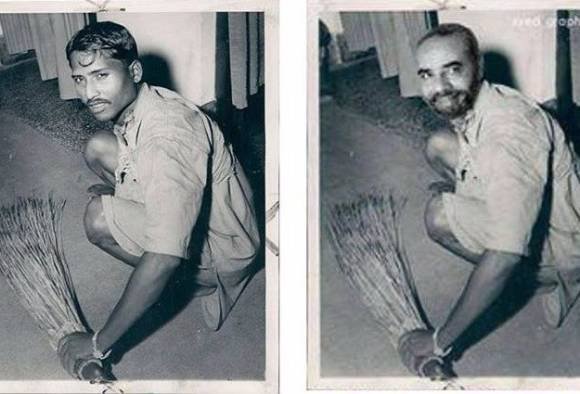 Again revealed through RTI. Modi's followers widely shared this photo (on the right) on the social media to highlight his humble beginnings, how he's always put his ideals before politics and in general was a pretty awesome guy well before he became the nation's prime minister. But a reply to an RTI application filed in Ahmedabad showed it was just another case of Photoshop being used where it wasn't really necessary.
That he catches up on sleep in flights to save time & money
And avoids checking into hotels if he can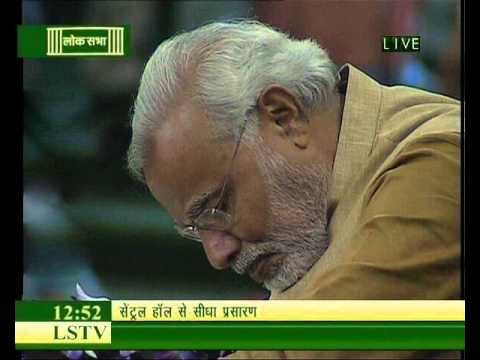 As per an Economic Times report, for his March 30-April 2 tour of Belgium, US and Saudi Arabia, he spent three nights on the plane and two nights in the hotel. "It is unprecedented to complete a PM's multi-nation trip involving US in just 97 hours. If the PM had not chosen to sleep on the plane, we would not have been back for at least six days," an official told ET.
That he browses the interest at a privileged 34Mbps in his office
When lesser mortals get at most 14Mbps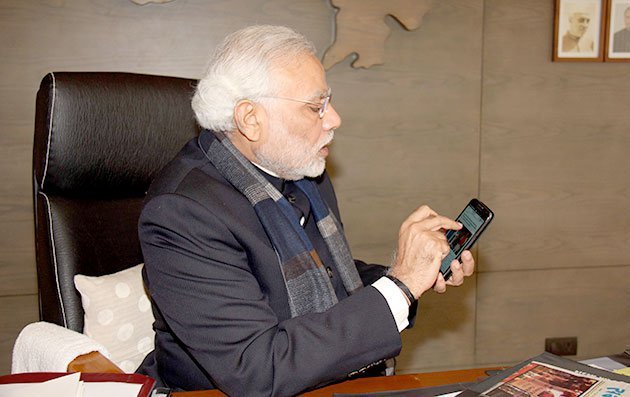 The RTI was filed by Vinoth Ranganathan, co-founder of onlinerti.com, who learnt that the National Informatics Centre providing an average of 34Mbps speed to the PMO office. Just for perspective, South Korea has the maximum average internet speed at 24.6Mbps.
That he scored 62.3% in his MA from Gujarat University
And his subject was 'Entire Political Science'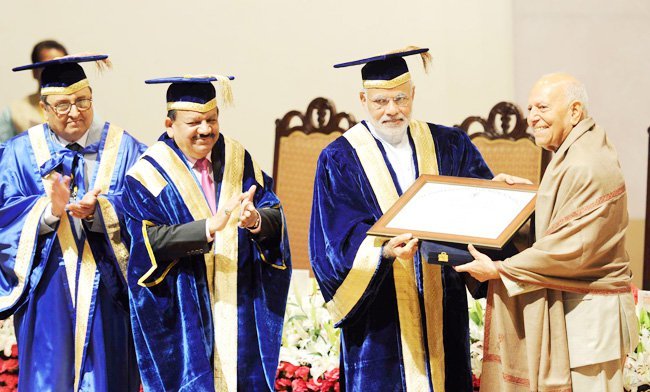 What multiple RTIs couldn't do, Arvind Kejriwal's letter to the Central Information Commission did. The degrees public domain, and we learnt that he scored this in his MA. Also that he graduated from Delhi University in 1978 and completed his post-graduation from Gujarat University in 1983.
Not everybody has accepted the degrees as authentic though.