A major 7.9-magnitude earthquake struck off Papua New Guinea on Saturday, the US Geological Survey said, but no immediate casualties were reported and an initial tsunami threat was later deemed to have passed.
The earthquake struck 60 km to the east of Taron, New Ireland, at 8.51 pm local time (10.51 GMT) at a depth of some 75 km.
The Pacific Tsunami Warning Centre initially warned hazardous waves could hit coastal areas of Papua New Guinea, Indonesia, Nauru, the Solomon Islands and others.
But two hours after the quake, the PTWC said the threat had passed, despite some tsunami waves having been observed.
New Zealand's Ministry of Civil Defence also briefly issued a tsunami warning for all of the country's coast.
But Geoscience Australia seismologist Dan Jaksa downplayed the severity of the quake, noting its depth made the likelihood of a tsunami "low".
Several aftershocks struck the area, the USGS said, the largest of which was a 6.3-magnitude quake.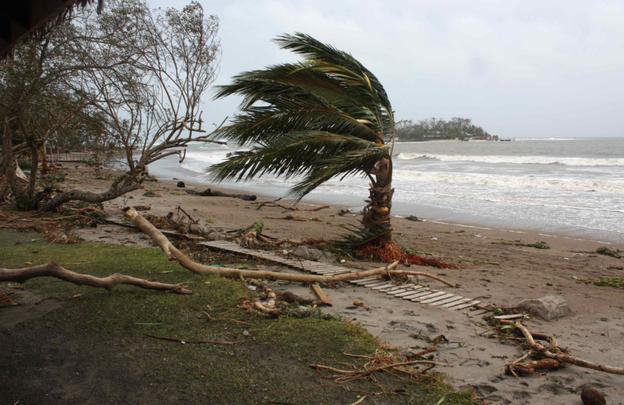 Earthquakes are common near Papua New Guinea, which lies on the 4,000-kilometre-long Pacific Australia plate, which forms part of the "Ring of Fire", a hotspot for seismic activity due to friction between tectonic plates.
In 2013, the neighbouring Solomon Islands were hit by a devastating tsunami after an 8.0-magnitude earthquake rattled the region. That tsunami left at least 10 people dead, destroyed hundreds of homes and left thousands of people homeless.
Feature image: File photo of destruction after earthquake hit Solomon Islands in 2013 / Source: AFP