In a deadly attack, eight CPRF personnel were killed and more than two dozen were injured after militants attacked a CRPF convoy in South Kashmir's Pampore area on Saturday. The two militants were also killed in the retaliatory firing by the security forces.  
Here's what we know till now
The incident took place at Frestbal in Pampore, 14 km from Srinagar, when the militants fired at a bus carrying CRPF personnel. 
The Road Opening Party (ROP) of the CRPF retaliated and, in the fierce gun battle that ensued, over three dozen paramilitary personnel were injured.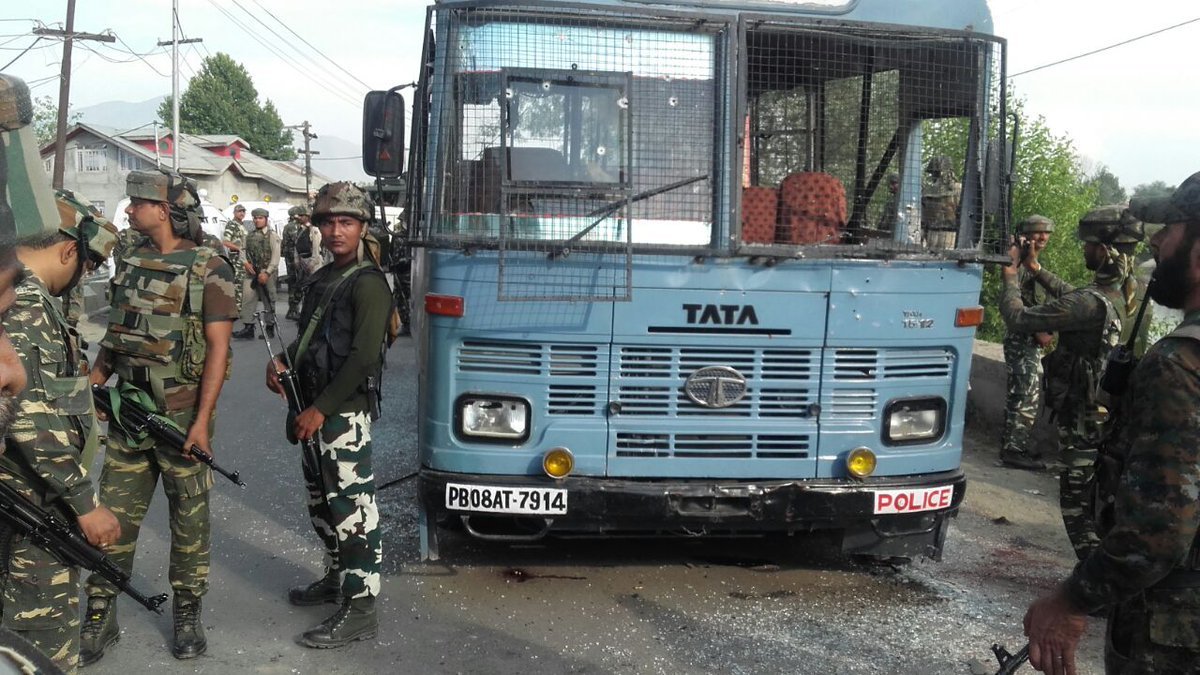 As soon as the two militants were killed, evacuation process was carried out and the injured CRPF personnel were rushed to Army's base hospital. 
While 5 CRPF personnel were declared brought dead, three more soldiers succumbed to their injuries at the hospital. 
As many as 28 other personnel were still admitted with gunshot wounds. 
Inspector General of CRPF Nalin Prabhat rushed to the spot and was leading the combing operations. 
Jammu and Kashmir Director General of Police K Rajendra, who visited the spot, said the two terrorists had been neutralized but "unfortunately we have suffered some causalities too". 
Rajendra also said the militants "in all probability they seem to be from Pakistan." 
This is the second attack on a bus carrying security personnel within three weeks. 
On June 3, terrorists had fired at a bus carrying BSF personnel in Bijbehara, killing two personnel.