Most people lead a quiet life busying themselves nursing their health after they retire. Only a lucky few get the opportunity to keep themselves busy with their hobbies.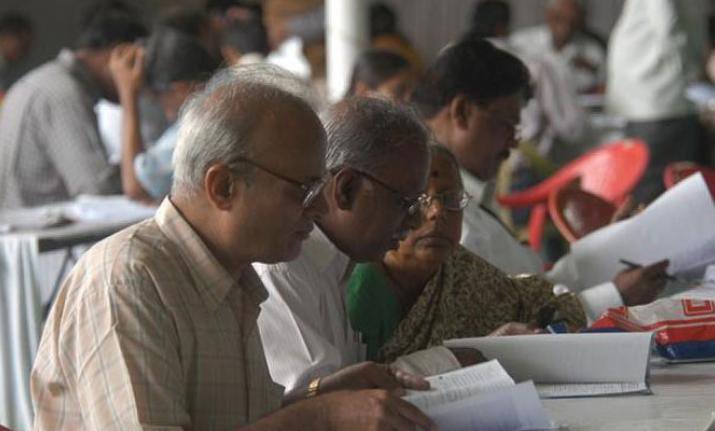 That is the case for 86-year-old Bylahalli Raghunath Janardan, who started his journey as a cyclist at the age of 64 and has cycled over 4 lakh kms.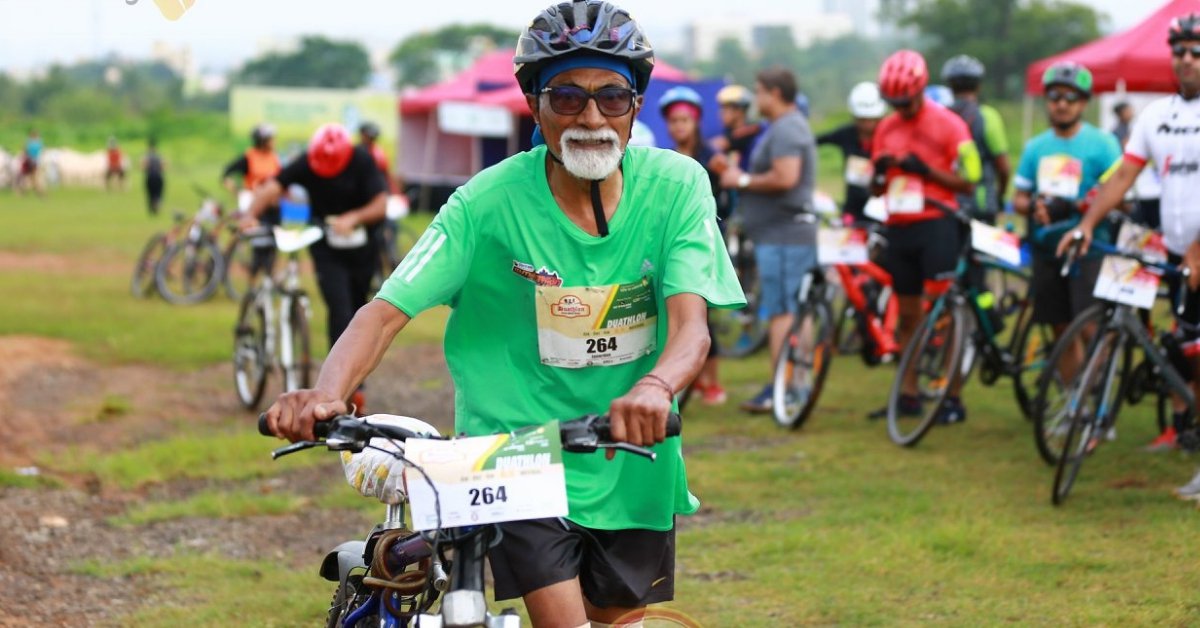 A cyclist, trekker, and an athlete, he prefers to pedal across Bengaluru to commute. Talking to Your Story, he revealed that hasn't just fulfilled his desire to reclaim his lost childhood, but along the path, he has cycled over four lakh kilometres.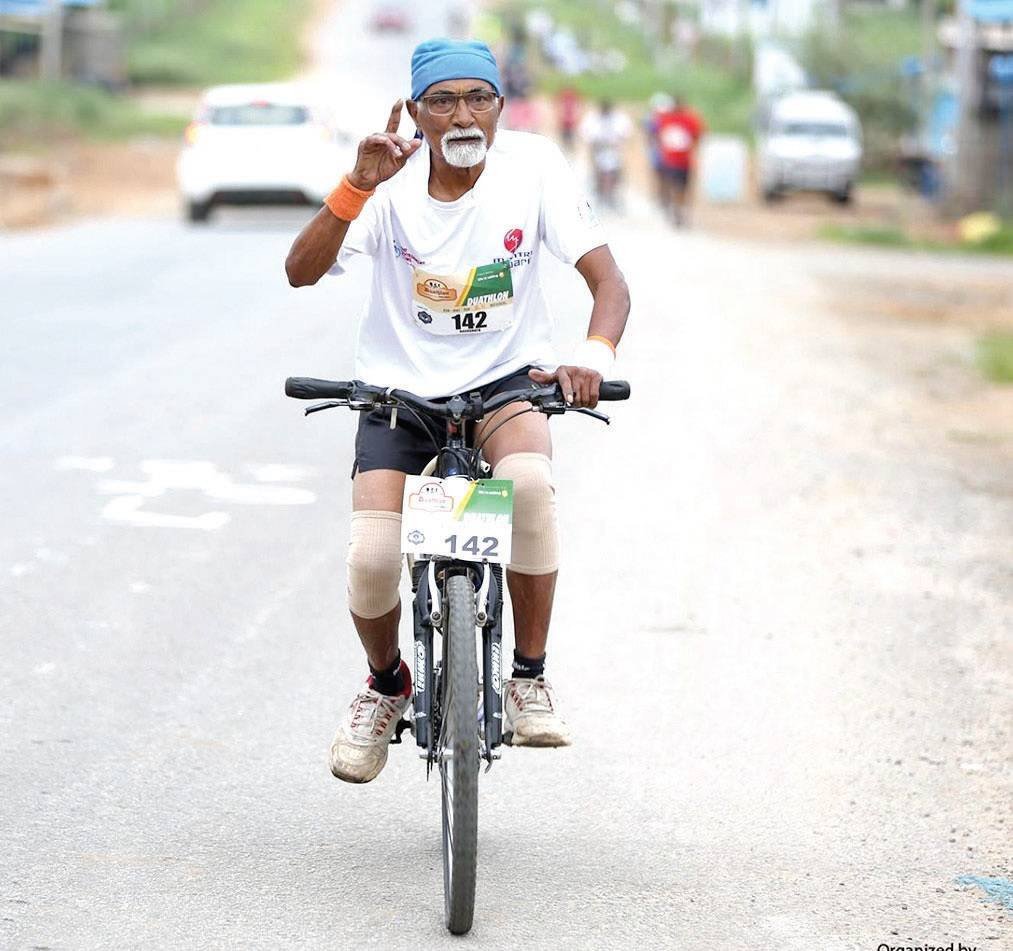 However, it wasn't always rainbows for him as he was diagnosed with epilepsy at the age of 58.
After being on medication for a while, he could not bear it anymore. One night, he quietly stepped out for a long walk without experiencing any complications. He continued to do it for several days, and these walks strengthen his belief that he was not under the risk of an epileptic attack.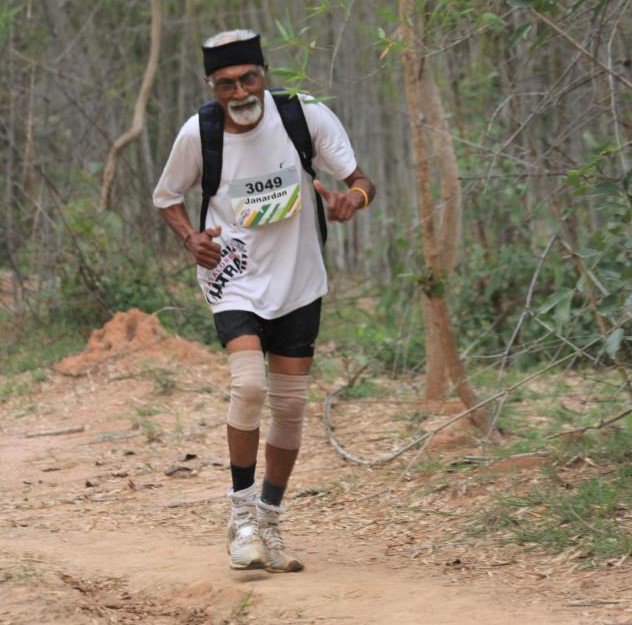 In an interview with The Quint, Janardan said,
I took to cycling at the age of 64. Now it's been 265 months. I have covered almost 4,00,000 km, a distance between the earth to the other side of the moon. After gaining confidence and stamina, I took to trekking at the age of 68. I have trekked the Himalayas about 20 times, including Mt Kailash.
Talking to Silver Talkies, he said that it's the mind where he stores the secret to his fitness and that if one's body takes over, then one becomes ill.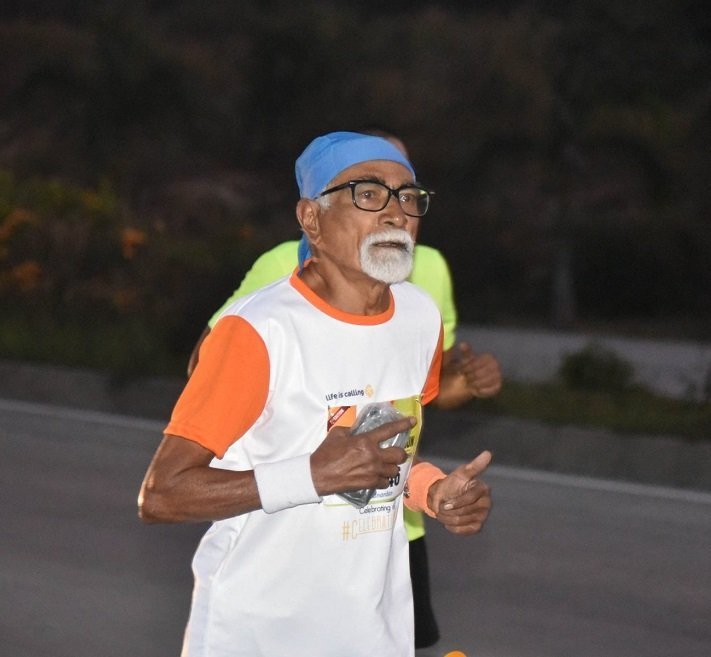 Beyond cycling, Janardan is also interested in stair-racing competitions where participants are required to climb multi-storey buildings in record time.
According to Your Story, he has done 32 floor runs four times, 52 floors one time, and has even climbed 64 floors in Dubai.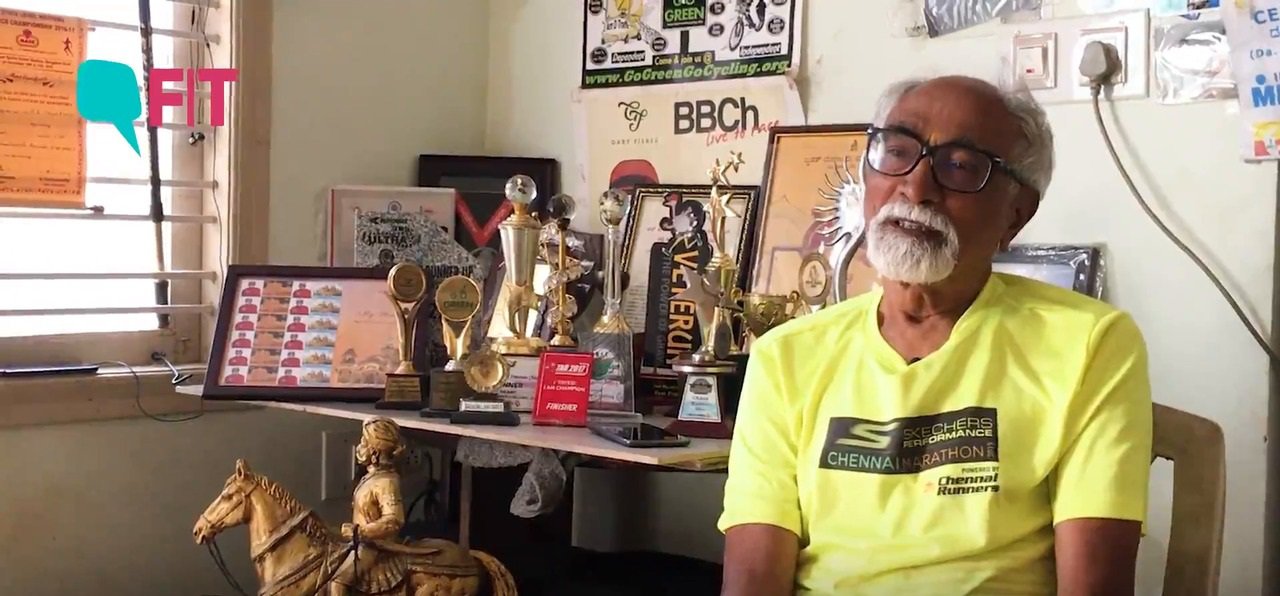 He has never let his age come in the way and ensures that he participates in every marathon and trek he comes across. 
To fulfil his adrenaline rush, he has also gone across borders including Dubai and Sydney to participate in events.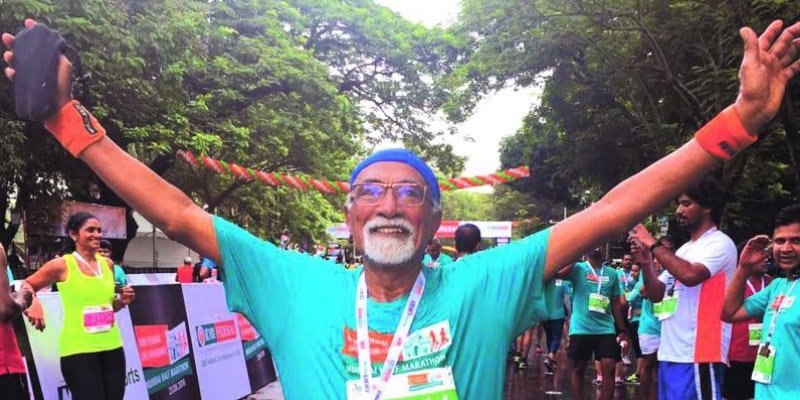 He has also participated in three marathons in Mumbai, two in Bengaluru, and one in Dubai.
Janardan was awarded the prestigious Kempegowda Award by the Karnataka Government in 2017 for his achievement.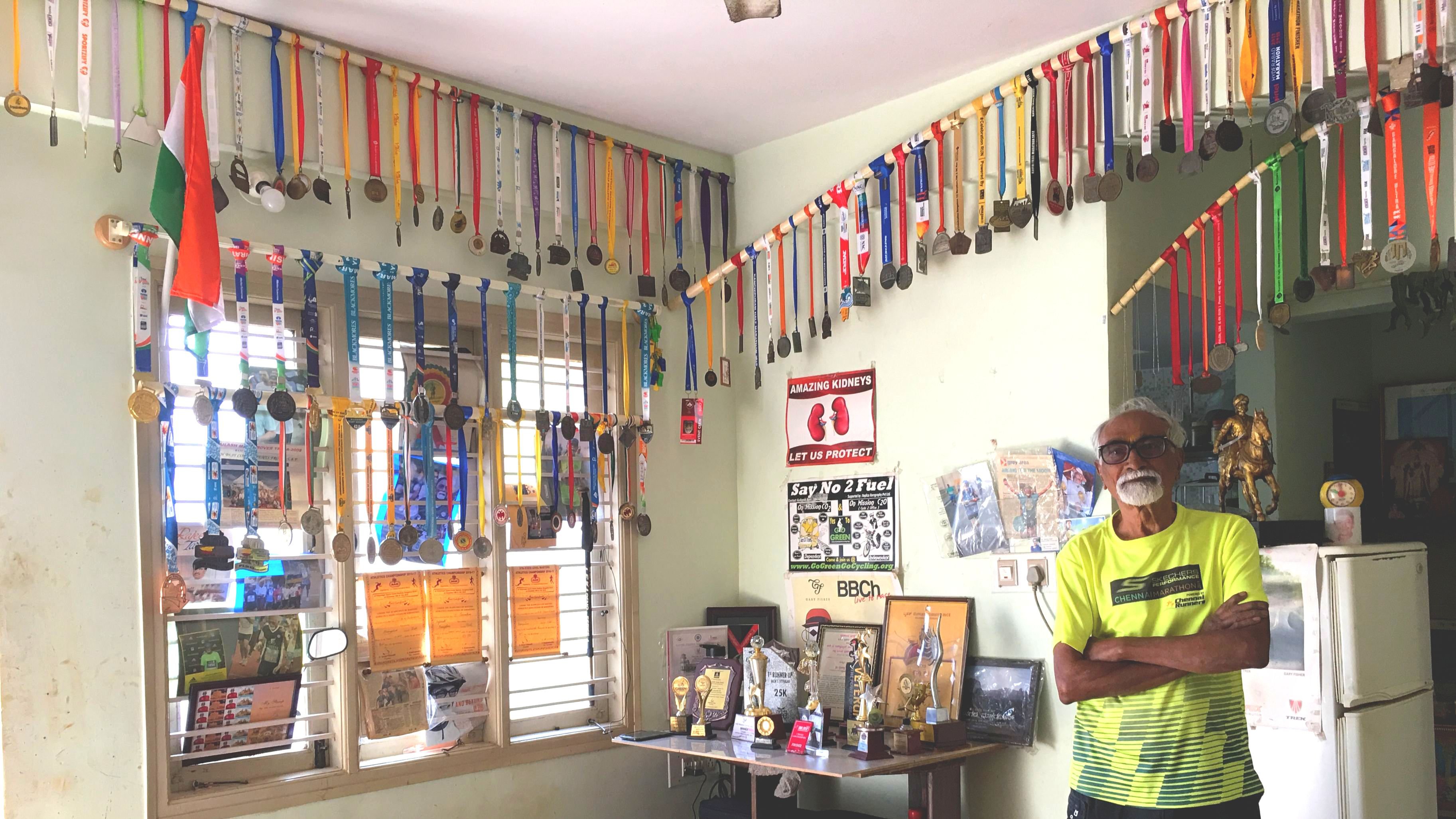 Adding to his accolades, he had a special commemorative stamp bearing his image. According to Sportswallah, the stamp was released by the Jayanagar post office in Bengaluru a couple of years ago.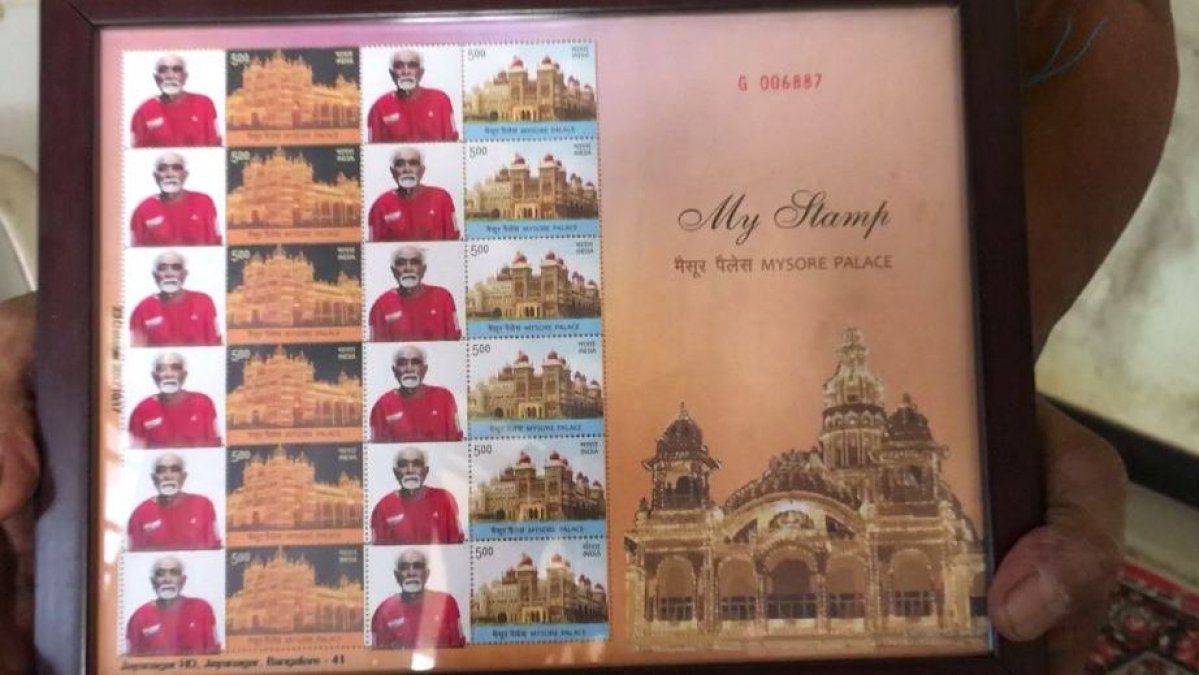 Even at the frail age of 86, he embodies the spirit and energy of a 20-something-year-old.