Don't let the spike in the use of debit and credit card post demonetisation lead you to believe that India is warming up to the idea of a cashless society as nine out of ten cards are just being used for cash withdrawal at ATMs and not to make purchases. 
Over 90 percent of debit card transactions worth Rs 2.63 lakh in October were done at ATMs and only 8% used these cards at POS terminals to purchase goods and services, reports Indian Express.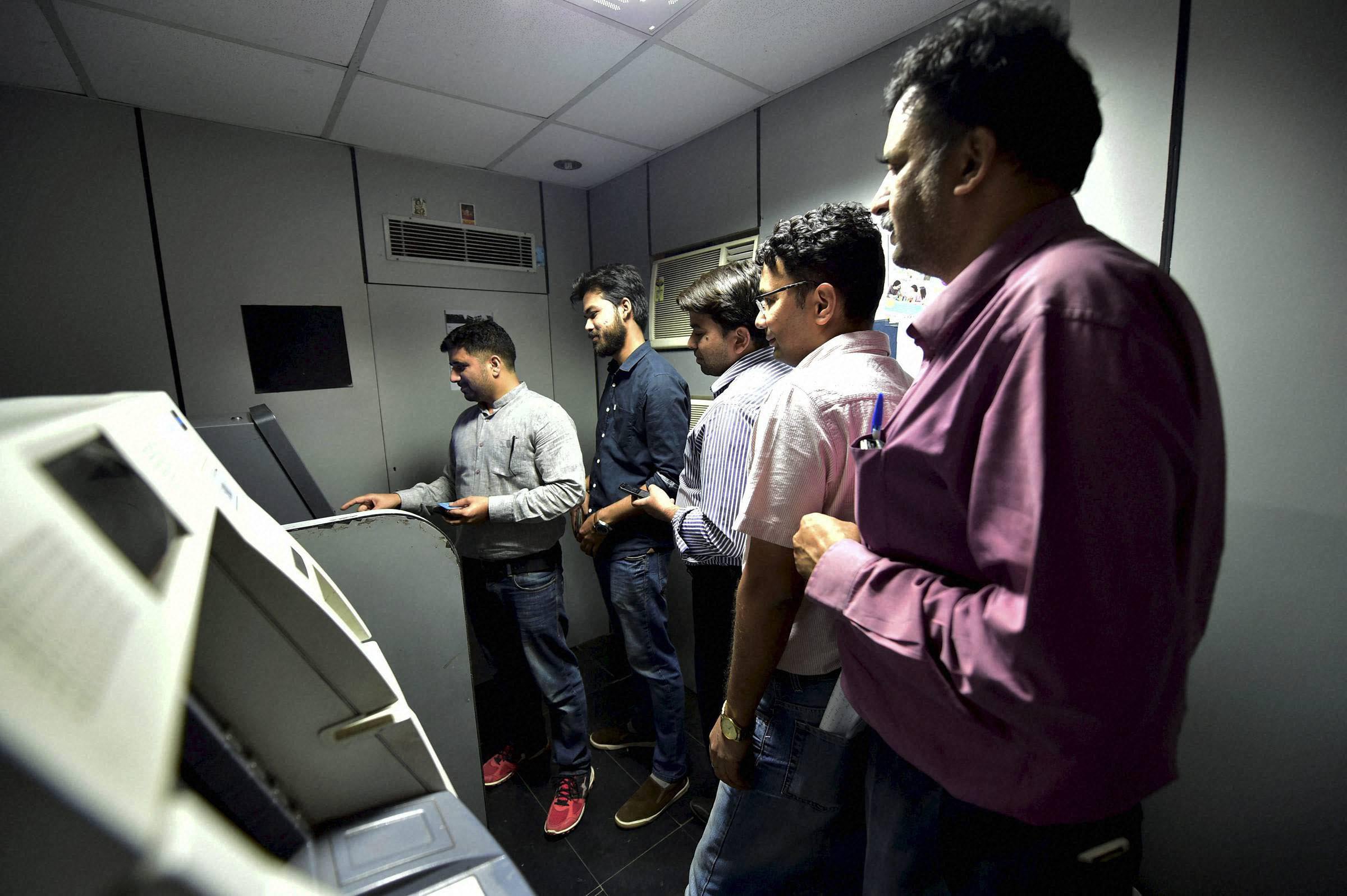 Out of 94.2 crore debit cards (according to the Reserve Bank of India data) in the country, nearly 50 per cent are being brought actively into use but only 6-8 per cent are being used to make purchases. And this is despite the fact that there are 15.12 lakh POS terminals across the nation as against 2.20 lakh ATMs. 
The data reflects that citizens continue to depend on cash to make everyday purchases despite the sharp rise in number of cards and card-led transactions across the nation. Banking sector executives have blamed the low utilisation rate on the lack of awareness regarding the multiple ways in which cards can be used. 
Amitabh Tewary, senior business leader at Mastercard told the newspaper that citizens will soon adapt to card-led digital transaction and reliance on ATMs will ultimately come down. 
The government is incessantly pushing for cashless transactions and has cited it as one of the major objective of the demonetisation move. Prime Minister Narendra Modi in his recent Mann Ki Baat address encouraged citizens to learn about digital financial transaction options and adapt them for a massive transformation.
(Feature image source: PTI)