"It's never too late," smiles Eva Fahidi, a Hungarian Holocaust survivor who, at the age of 90, is currently starring in a sold-out duet production with a much younger dancer.
"First I felt only my limits, what I can't do," the handsome white-haired Fahidi told AFP during a rehearsal in a Budapest studio.
"Then slowly, as I learned to warm up, it was wonderful how my old body wanted to do something again," she added, after gracefully completing a stretch on the floor.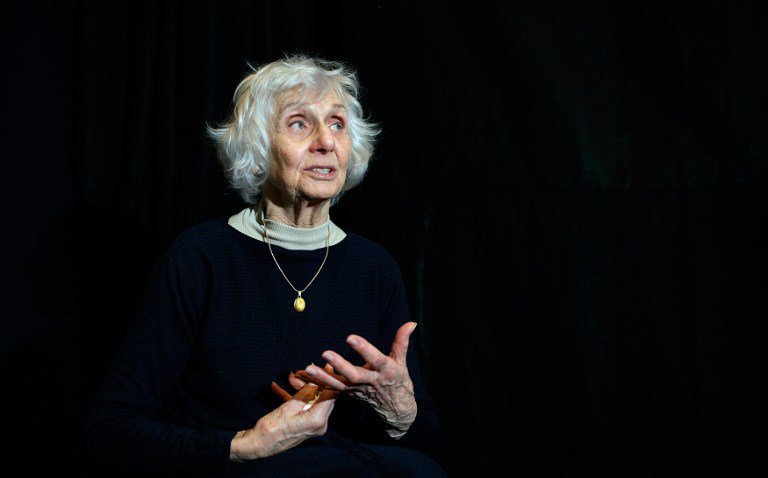 Her show, called "Sea Lavender or The Euphoria of Being", has played to full houses eight times in Budapest's prestigious Vigszinhaz Theatre since its October launch.
It now premieres in Berlin on January 24, three days before a UN-designated Holocaust memorial day marking the 1945 liberation of Auschwitz-Birkenau, the largest of the Nazi death camps.
The 100-minute long performance, which incorporates both dance and speech, looks at how an elderly woman with a traumatic past and a younger person communicate with each other.
Director Reka Szabo told AFP she got the idea for the show last year when she heard Fahidi speak at a presentation of her memoir.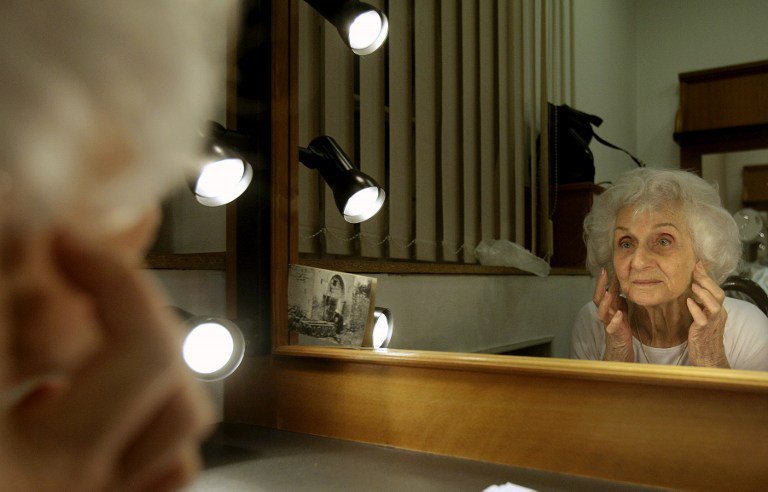 "She talks about her life and the Holocaust in a way that makes you feel like she is not a victim but a human being trying to deal with her past, to be able to live a full life," said Szabo who runs the Symptoms dance-theatre company.
'Gesture Of Death'
Fahidi was an 18-year-old schoolgirl when she was put on a train and deported from Debrecen in eastern Hungary to Auschwitz — one of nearly 440,000 Hungarian Jews sent to death camps between May and July in 1944.
Some 49 of her relatives perished in the Holocaust, including her parents and 11-year-old sister. She last saw her mother and younger sibling on a sorting ramp after arriving at Birkenau.
Fahidi recalls how one insignificant gesture decided their fate.
"A small movement of the finger from (camp doctor) Josef Mengele meant life or death, whether you go right to work or left to the gas chambers. I went right," she said.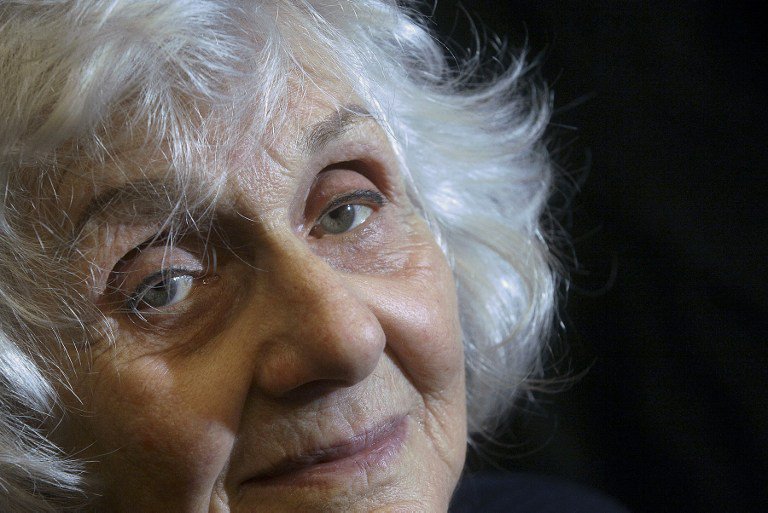 After the camp's liberation, it took Fahidi nearly six decades before she was ready to open up about her trauma.
A 2003 visit to the camp exactly 59 years after her first journey there prompted her to write her memoir.
"It dawned on me that this was my vocation, to tell as many people as I could about Auschwitz, it's the least I can do," she said.
Her book — "The Soul of Things" — was published in German in 2004 and later translated by Fahidi into Hungarian. English and Finnish editions are also planned.
'Audience Moved To Tears'
These days, dance is Fahidi's chosen tool of expression.
"Gestures and movements can be freer than words and say more about a person," she said, in reference to her duet with 36-year-old dancer Emese Cuhorka.
Even her own grandchild who had previously balked at reading or hearing about the Holocaust was "amazed" by the show, Fahidi adds.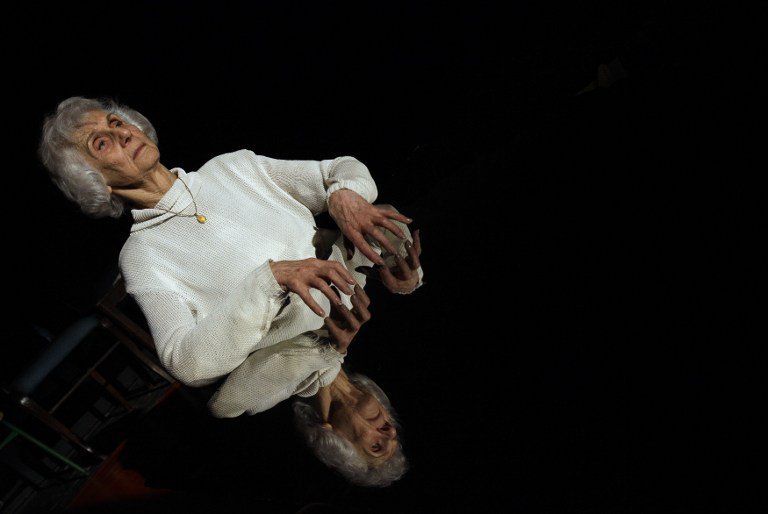 One of the most powerful moments occurs when Cuhorka lifts Fahidi like a baby, according to the show's director.
"People often cry when watching that scene, although it has nothing to do directly with the Holocaust," Szabo noted.
The show's name, she explains, was inspired by a plant able to grow in poor soil, a symbol of Fahidi's tough life.
Last April, Fahidi came once again face to face with her past when she appeared as a plaintiff at the closely covered trial of Oskar Groening, known as the "Bookkeeper of Auschwitz". Groening was sentenced to four years in jail as an accessory to murder in 300,000 cases.
The pain does not fade but you learn to live with it, Fahidi says.
"Not a day goes past when I don't think of Auschwitz," she observed.
"But I discovered that hatred is just a burden. What happened happened, but I am still alive — a happy person who enjoys living".
Feature image source: AFP