In the second drought fatality in a span of two days, an 11-year-old boy died while fetching water from a well in drought-hit Beed district of Marathwada on Thursday. 
Sachin Gopinath Kedar of Veeda village in Kej teshil was fetching water from a well, half-a-kilometre from his home, when he slipped and fell to his death, a police official said. 
11-year-old child died after falling into a well while fetching water in drought-hit Beed (Maharashtra) pic.twitter.com/gWVie5M4xx

— ANI (@ANI_news) April 22, 2016
Due to water scarcity in Marathwada, each member of the family, especially children, are compelled to make multiple trips to water tanks and hand pumps in the sweltering heat. 
On Tuesday, a 12-year-old girl died due to heat stroke in Beed district, while fetching water from an almost dry handpump. Yogita Ashok Desai, a resident of Sabalkhed village in Beed, was dehydrated after she made five attempts to fill water from a hand pump when the day's temperature was 44 degrees Celsius.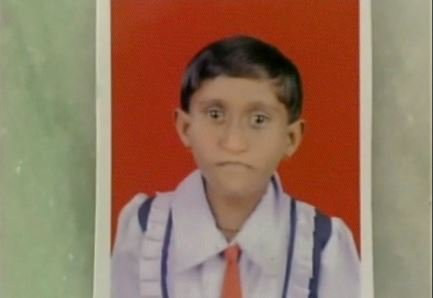 Aurangabad Divisional Commissioner Umakant Dangat said only three per cent water is left in dams in the parched Marathwada region. 
Eight of the region's 11 major dams are at dead storage level implying water from these dams cannot flow out but has to be lifted. This is a drastic decline in water storage as at this time last year, the level in Marathwada's dams was much higher at 11 percent, Dangat said. 
As many as 2,745 water tankers are being used in the region compared to 939 this time last year. The Aurangabad Collector has already announced a 20 per cent water cut to local breweries and a 10 per cent overall cut to local industry.
(Feature image source: Twitter | @ANI_news)