It is quite disturbing. A 34-second viral video shows a boy, reportedly 5-years-old, is being forced to smoke a ' beedi' .
According to The New Indian Express , the video shows the little boy taking puffs while sitting on a lap of a Tamil man.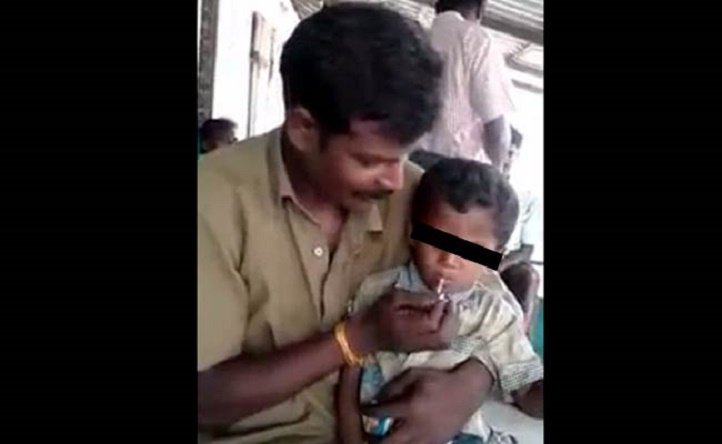 We couldn't find the video, but newspapers and other websites have reported that the boy in the video initially refuses to smoke.
Later, the boy later 'forcibly' lights up the beedi with much struggle and puffs out smoke amidst applause by the other five seen reportedly seen in the video.
However, another man, who can be the person capturing the video, chides the men to remove the beedi as it is not only an offence but could mean a six-year jail term.
The New Indian Express quoted a senior police official in Tamil Nadu saying that sharing the video in social networking sites and online platforms without concealing the identity of the child will be considered an offence and those indulging in it can also be booked.
Voices are heard cheering and egging him on in Tamil.