In a nerve-chilling incident, a six-month-old baby girl died of freezing cold in west Delhi's Punjabi Bagh area when she was left unattended in Ashoka Park.
According to Times of India, a passerby informed a policeman in the area about a baby lying in the park. The policeman rushed the baby to a nearby hospital from where he was referred to Safdarjung hospital. On reaching there, the doctors informed him that the baby had died within half an hour of being exposed to the severe cold weather.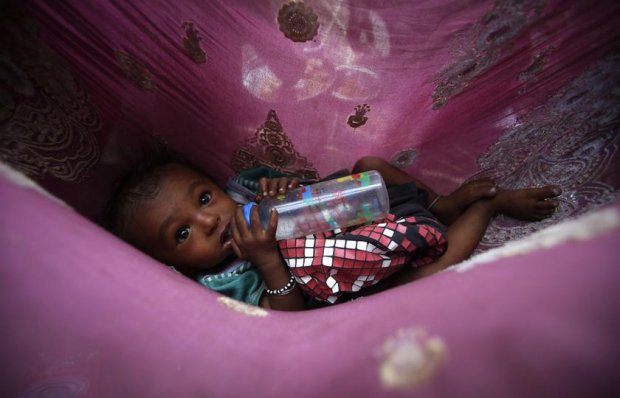 The locals around the area say that they had seen a man carrying the baby wrapped in a cloth. But he soon disappeared, leaving the baby alone in the park. While the police is scanning the CCTV footage for the man, the doctors will preserve the baby's viscera in order to match her DNA with the suspects. 
A case under IPC sections 317 (exposure and abandonment of child under 12 years by parent or person having care of it) and 302 (murder) has been registered against unknown persons for the same. 
(Feature image source: Reuters)