Bihar chief minister Nitish Kumar's alcohol ban introduced in April last year seems to be creating new absurdities day by day.
The latest is that it now prohibits state bureaucrats and judicial officers from consuming liquor not just in Bihar, but in any part of the world. Those who violate the rule will face proceedings, reports The Telegraph. 
In case you are wondering if the government is even allowed to enact such a law, it turns out the answer is yes.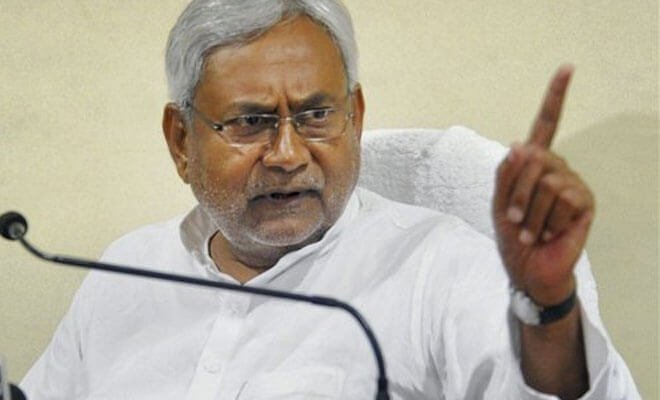 As per the report, the state cabinet has just introduced the Bihar Judicial Officers Conduct Rules, 2017, and amended the Bihar Government Servants Conduct Rules, 1976. Together, they cover government servants – right from Group A to Group D – and judicial officers. The list includes IAS, IPS or other officials on deputation to the Centre
Earlier, the rules barred the officers from consuming intoxicants while on duty or being found intoxicated at a public place in Bihar. Now, they can't do it even outside of state as per the new rules
If they violate the rules, the concerned authority will recommend a punishment that could be salary cuts, stopping of increments, demotion, suspension and even dismissal. The authority would need evidence of the violation though.
A top official told the Telegraph that the Bihar Prohibition and Excise Act 2016 which came into effect in April applies only to Bihar, which is why the government has now introduced fresh conduct rules for its employees
A Patna High Court advocate, Vindhyachal Singh, told the paper that the government indeed has a legal case because a violation by a babu will fall under "bad conduct" 
So the next time a Bihar government official is at an event where alcohol is being served, don't be surprised if they keep the contents of their glasses hidden.