Satish S, a Bengaluru-based actor and owner of a kennel business, is set to welcome two Korean Dosa mastiffs on Wednesday. The two dogs will arrive in the city from China, and Satish has made elaborate plans to welcome them. 
He told ScoopWhoop, "I had been looking out for this breed for 20 years. Finally, I found a trader in Beijing whose Korean mastiff delivered two puppies recently."
After their arrival in India, the pets will be brought to his home in a Rolls Royce and Range Rover each.
But such hospitality is expected and even befitting, given Satish has spent a whopping Rs 2 crore on them!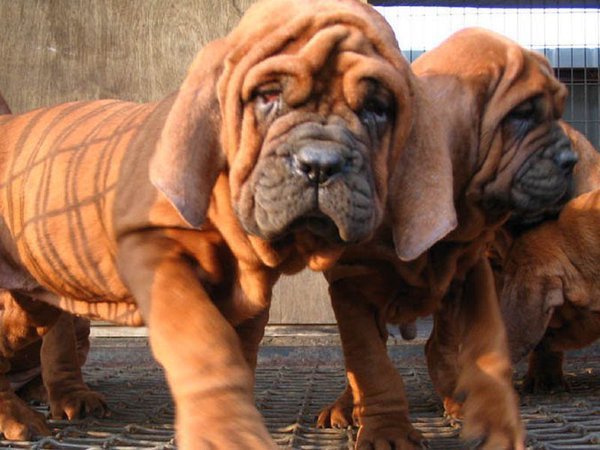 He claims he is the first to own the rare dog breed in India, one that is characterised by very heavy wrinkled skin, hanging jowls and a blunt, sharp nose.
The two dogs – a male and a female – are two-months-old. Their lifespan is usually 8-12 years.
The dogs are pretty high maintenance. 
"They eat raw chicken and a specific brand of dog food. I'll be shelling out Rs 50,000 for them every month," he said.
"The puppies are coming from a cooler place – of temperatures around 6 degrees. I have made arrangements for them to be kept at an air-conditioned kennel, till they adapt to Indian temperatures. They adapt easily," he said. 
Korean Dosa mastiffs, which are originally from South Korea, can be trained to be watch dogs or even search dogs.
Satish, who owns Cadabom's Kennels in Bengaluru, said that he presently has around 150 dogs – a combination of rare and big breeds. The most expensive breed, after the two pups he has now acquired, is a Tibetan Mastiff he bought for Rs 65 lakh.