What An Irish bus driver did to an elderly woman has made him something of a local celebrity. 
It all started when a woman, Clara O Brien, saw a little deed of kindness in an Ireland city, when a bus driver, named William Harris, noticed an elderly woman in the bus unsteady on her feet. He stopped the bus, stepped out with the woman and tied her shoelaces.
She took to Facebook to tell the world the bus driver's deed: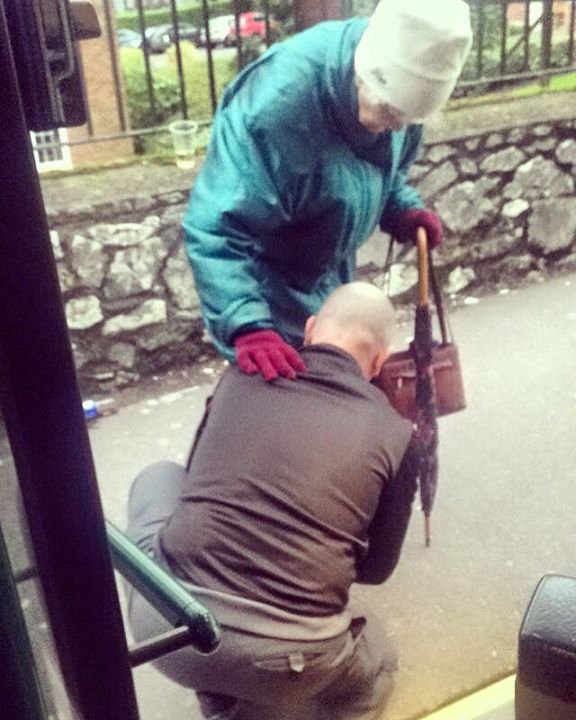 The post has since become viral in Ireland.
Here's what Clara posted yesterday, in response to the unexpected reactions:
Well done!