Less then 24 hours after he was shot dead by militants, a mob of angry protesters burnt down the house of slain 50-year-old former sarpanch Mohammad Ramzan Sheikh in his native village in south Kashmir's Shopian district, a report in The Indian Express says. 
A member of ruling Peoples Democratic Party (PDP), Sheikh was killed on Monday night when three militants barged into his house in Humhuna village of south Kashmir's Shopian district. According to police, before killing Sheikh, a scuffle ensued between the militants and the family members of sarpanch in which one of the militants was killed by the bullets of his own companions. 
The slain militant was identified as Showkat Ahmad Kumar, a resident of Trenz village, which sits at a distance of about 4 km from Humhuna village.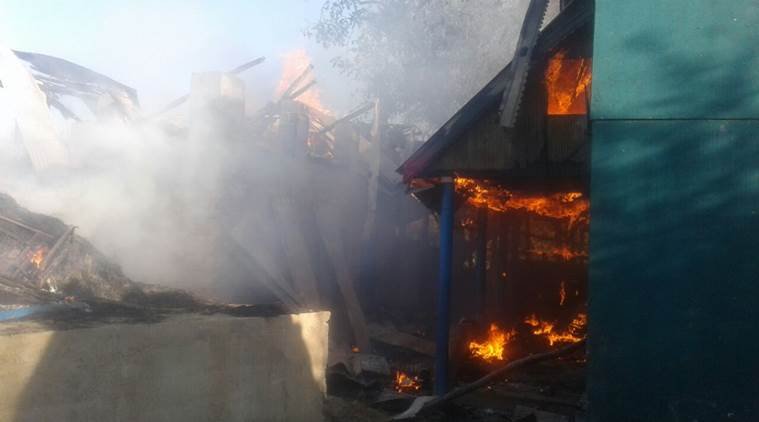 On Tuesday, when a series of massive funerals were held for Kumar in his village, angry protesters marched towards Sheikh's village and ransacked his house before setting it on fire. While police hasn't provided a concrete reason behind the mob's attack on the slain sarpanch's home, several media outlets in Kashmir valley reported that locals believe the militant Kumar was not killed by bullets but by a blow to his head – presumably by one of the family members of Sheikh during the scuffle. 
The attack on Sheikh's house by the mob is a reflection of the massive support militants enjoy in the valley for resisting Indian rule. 
"At about 4pm, a mob accompanied by militants torched the house of the slain political worker. As the house is located in an isolated area, there was no quick way for fire services vehicles to reach the spot. The fire spread," Senior Superintendent of Police, Shopian, SA Dinkar, told a local English daily Kashmir Reader. 
The mob attack on Sheikh's house was condemned by J&K Chief Minister Mehbooba Mufti and former CM and National Conference leader Omar Abdullah.  
Teacher killed 
Meanwhile, J&K Police on Wednesday morning recovered a throat-slit dead body of Aijaz Ahmad Lone from Shopain's Wathoo village. According to police, Lone was a teacher and his dead body was found in an open field.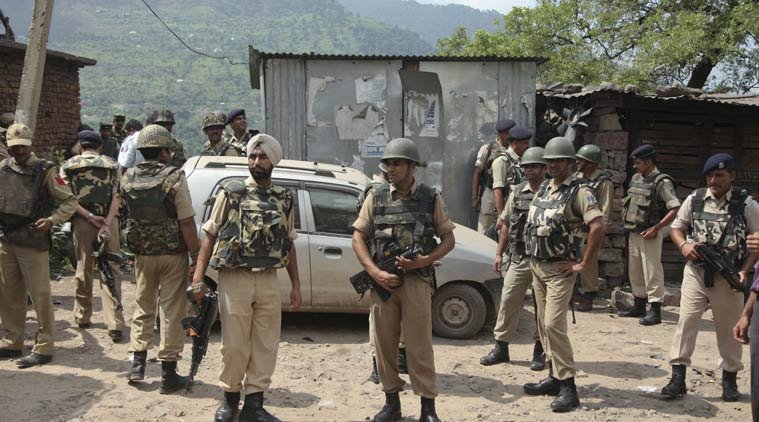 No militant outfit has taken responsibility of his killing so far. 
However, a Srinagar-based news portal Kashmir Dispatch reported that Lone was killed by militants for being an alleged informer of the government forces. According to the report, the militants also left a handwritten note on his body along with a cell phone.  
"We have taken our revenge," the note, as per the report, read. 
Feature image source: Reuters/File