In one of the weirdest stories to have come out of the Jaat reservation fiasco, the dinosaur statue outside the Jurassic Park Inn at Murthal has gone missing. There's an amusement park near Delhi that had two Dinosaur statues at the gate but one of them has gone missing during the protests for Jaat reservations.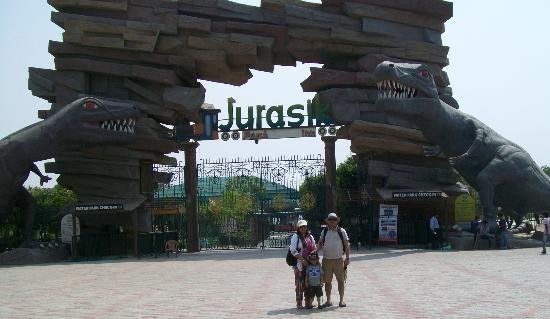 In one of the most peculiar cases around the world, we have a dinosaur missing near the capital. The reservation protests by the Jaat community has taken an interesting turn as post-riots, the dinosaur went missing. Did someone kidnap it? Who kidnaps a dino? How big an SUV did they have? We have too many questions.
The locals are confused about the fiasco but it is widely believed that the statue has been burnt to the ground. Some claim that the protesters might have taken it. Did they take 40% of it and burn the rest? Is the dino story an allegory of the current situation in Haryana? We'll never know.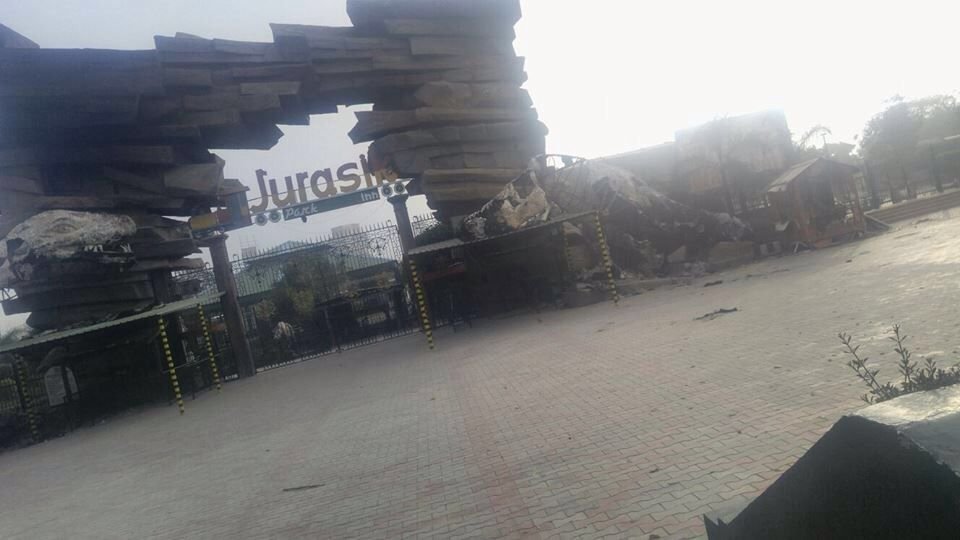 These protests have given "Beating a dead horse" new meaning now that they've managed to successfully kidnap an extinct animal. If anyone has any information about the missing dinosaur, feel free to write to us or PETA or Irrfan Khan (Jurassic World reference in case you didn't catch that).
Please come back to us, Dino. We miss you.