A fresh petition was against Union Minister Smriti Irani for allegedly submitting contradictory information about her educational degrees in different affidavits, reports ANI. 
The Delhi high court will be hearing the case next on September 13.
A similar petition was filed by freelance writer Ahmer Khan in June 2015 in which Irani was accused of providing contradictory affidavits about her educational qualifications during different elections.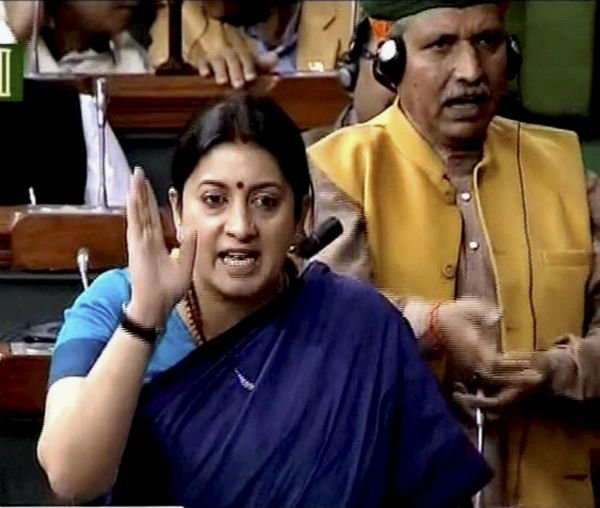 Delhi's Patiala House Court on Tuesday observed that the petition has been filed to 'needlessly harass her'. 
"Complainant may not have filed it if she was not a central minister. Original evidence has already been lost due to passage of years, secondary evidence won't be enough for court," Metropolitan Magistrate Harvinder Singh said. 
The affidavit submitted by Irani before the EC states that she completed her BA course from Delhi University in 1996. However, DU later claimed that the documents relating to her course were yet to be found.