In yet another claim on ancient Indian seers being 'fathers' of modern science, a university in Gujarat has attributed a lot of scientific inventions and discoveries to them in its official diary for the new year.
The Maharaja Sayajirao University, in its 2017 diary, hails a number of seers and rishis with their "contribution to science". Around 2,000 copies would be distributed to the university's donors and associates.
Here's a brief list, as reported by The Indian Express:
Sushrut is the "father of cosmetic surgery"
Acharya Kanad "developed nuclear technology"
Kapil Muni is the "father of cosmology"
Maharshi Bhardwaj "discovered rockets and aeroplanes"
Charak Rishi is the "father of medicine" and so on…
Text is based on Dinanath Batra's writings
The references are based on books and writings by Dinanath Batra, who has served as the general secretary of a network of RSS-run schools and is the founder of Shiksha Bachao Andolan Samiti. 
This was revealed by an official who told Indian Express anonymously.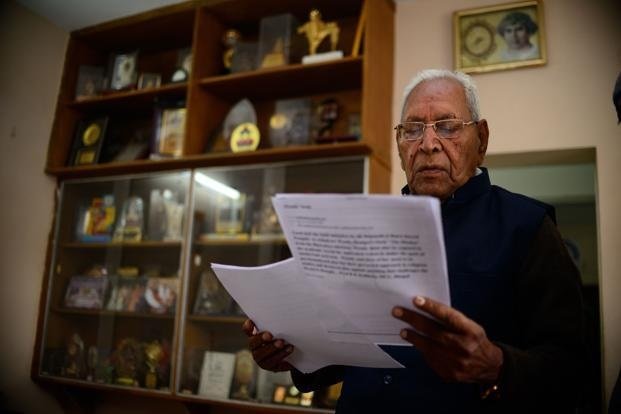 Recommendation came from son of Jan Sangh ideologue
Ajay Ashtaputre, a university professor who heads the diary committee, told the newspaper that the recommendation for the text came from MSU syndicate member Jignesh Soni, who is the son of Bapubhai Soni, was co-founder of the Jan Sangh in Gujarat. Ashtaputre said the committee was "inclined to follow the recommendations of a senior syndicate member".
Why is this problematic?
A lot of Indians silently believe that the "source" of modern science lies in the texts of ancient rishis and munis of India. And though scholars have pointed out that ancient India indeed boasts of real achievements in science, many claims remain myths. The scientific community doesn't acknowledge most for want of evidence and citation. 
In this case, what's alarming is that it's a university that is promoting unverified claims as facts.
A growing number of platforms are giving space to such bizarre claims
First it was the highly criticised Indian Science Congress 2015 in Mumbai that passed off such myths as facts as it dedicated an entire section to "Ancient Sciences through Sanskrit". The lectures talked of the existence of interplanetary aircraft in India around 9,000 years ago.
But it was clearly not over. Netas one after the other and mostly from the ruling BJP went on to reiterate such myths in their speeches. While PM Narendra Modi cited Lord Ganesha as the basis of his claim of genetic science having existed in ancient India, defense minister Manohar Parrikar called the sages "probably great scientists" in a speech.