Poppy Royale, who was born in Sri Lanka and lives in England, always knew that she was an adopted child. The 21-year-old was raised by Cliff, 68 and Jenny, 58 under happy circumstances. Growing up, Poppy learnt of her birth mother and ached to meet her.
Cliff and Jenny, who have always been truthful with Poppy, brought her to Oxfordshire in England to give her a comfortable life.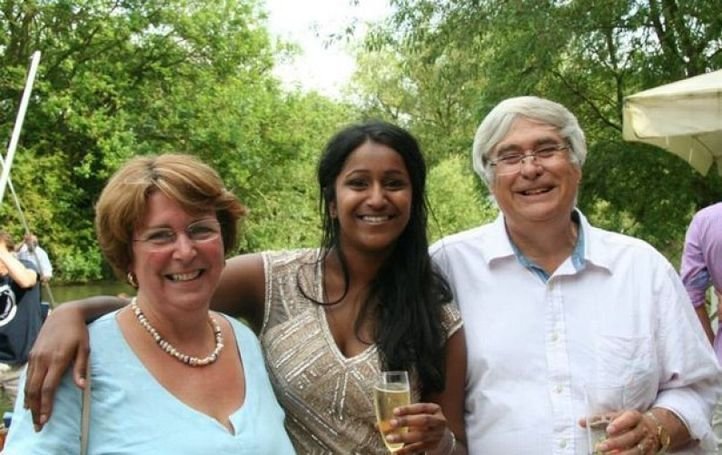 The day Poppy turned 18, she asked her parents about her roots and learnt of her mother, Kalinga who works in a tea factory in Sri Lanka.
"As I grew older I wondered whether I looked like her," she said.
A student of Manchester University, the young Royale embarked upon her journey to a small village in Sri Lanka with a group of friends, back in 2013. It was more than difficult for Poppy to find her mother in a village where people would hardly understand English. However, she found someone who agreed to translate English to the local language, reports Mirror .
Finally, she walked through the muddy roads that led to her birth mother's house and found Kalinga after 18 long years. Both of them cried their hearts out, in what could be the most emotional moment in both of their lives.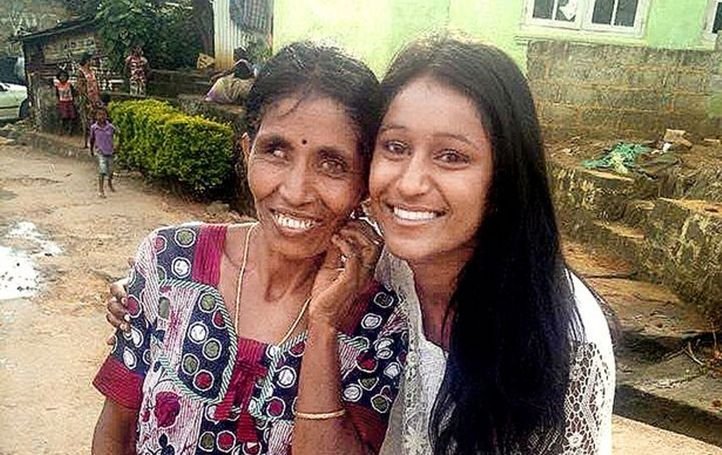 Kalinga, who had lost her husband, had given birth to two other girls before Poppy ( Pushpalalitah, now 24, and Manila Khanti, now 28) and could not take the burden of another child's expenses. Since then, whenever she chanced upon a British couple with a baby, she rushed to them with the hope of meeting her new born whom she gave away.
"She threw her arms around me," Poppy recounts. "It was my birth mother. It was such an emotional moment. It was one I couldn't share with my own mother, but this was something I needed to do on my own."
Poppy further travelled to Colombo and met her elder sisters who look a lot like her. When she heard that Pushpalalitah needed a laptop to complete her studies, she came back with a spare laptop to help her out.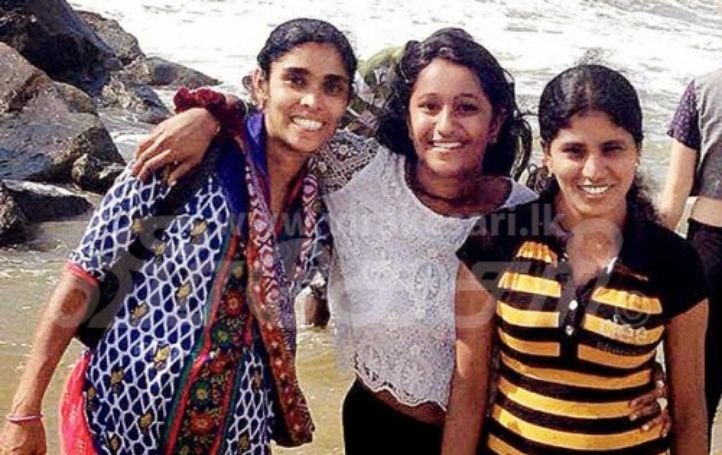 "I felt so excited, because I knew this was the opportunity to help my birth sister fulfill her dreams," she said.
After her successful attempt at finding her family, Poppy is now fully engaged in charity work to provide laptops and other necessities to the under privileged women who come from the tea estates in Sri Lanka, just like her mother.
The young Britisher's happiness was evident as she said, "I think about my birth family every day. We contact each other regularly on Facebook or by email, and later this year my whole family will be going out to visit them. I can't believe we met each other again. It's like a miracle."
Miracles do happen.