Behold the huge bundle of joy! A 19-year-old girl on Sunday gave birth to a baby girl weighing 6.8 kilos who is being touted as the 'heaviest girl ever born in the world'.
The baby was delivered by caesarean section after a half-an-hour surgery in a government hospital in Hassan in Karnataka. 
This baby overtakes the current record holder, Carisa Rusack, who was born weighing 6.4 kgs in 2014 in Massachusetts.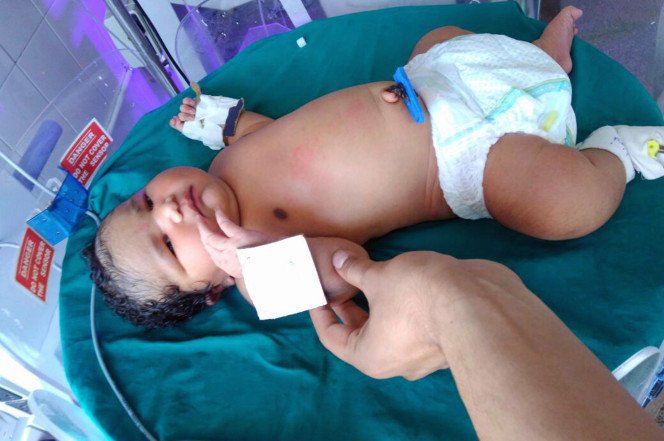 The average weight for a newborn is 3.4 kg and this makes this baby twice as heavy as a normal baby. This baby, which has not been named yet, weighs the same amount as the average six-month-old.
Dr Venkatesh Raju, the local health officer, told Caters News Agency: "In my 25 years of experience, I have never seen such a big baby. She is a miracle. I believe she is not only the heaviest baby born in India but the heaviest baby girl ever born in the world."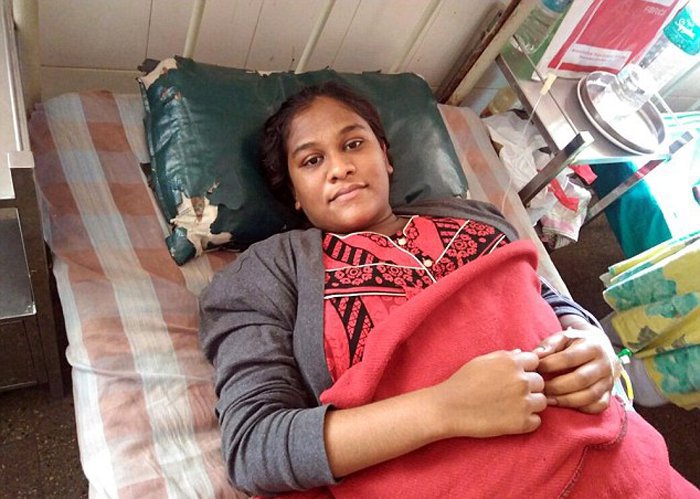 Before the operation, the doctors were a little worried about the mother Nandini who is overweight and has diabetes. But the baby is healthy and doctors have said that she does not have any health problems.
The baby is now being monitored at the hospital's neonatal intensive care unit, but doctors plan to discharge her in the next few days.
Currently, the Guinness Record for the world's heaviest baby is held by a baby boy born in 1955, who weighed 10.3 kg at birth.