New Delhi: Recommending stringent punishment for those found guilty of mob-lynchings as well as erring district authorities including police officials, a draft of a proposed law to deal specifically with mob lynching cases in the country was released in New Delhi on Friday. 
'National Campaign Against Mob Lynching', an umbrella group of activists, students, lawyers and celebrities, released draft of Manav Suraksha Kanoon (MASUKA), a month after the group decided to formulate a "new law" and present it before the government. 
Seeking life imprisonment for those convicted under mob-lynching act, the draft also demands that lynching be made a cognizable and non-bailable offence.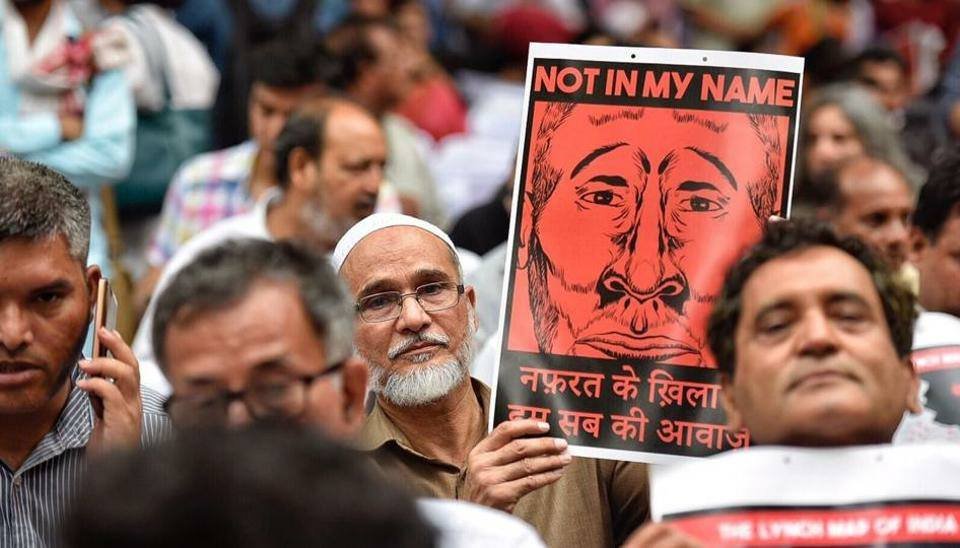 "The existing law doesn't catch the essence of mob lynching…and we are trying to fill a legal void with this draft. The draft will be put before public for feedback and we will also approach MPs and other representatives of the government including Prime Minister for its enactment during the upcoming monsoon session of parliament," said Shehla Rashid Shora, former Jawaharlal Nehru University Students' Union President and one of the core members of NCAML. 
The draft was released by Prakash Ambedkar, grandson of BR Ambedkar, along with activist Tehseen Poonawalla, Congress leader Shehzad Poonawalla, supreme court lawyer Sanjay Hegde, JNU students' union president Mohit Kumar Pandey and several others. The activist group has put the draft in public domain for feedback and comments.
Dealing specifically with the legal intricacies of the mob lynching cases, the proposed law defines words like "mob", "lynching" and "offensive material", and addresses wider issues related to the responsibility of district administration during mob lynchings, prevention of acts leading to mob lynching, obstruction of legal process, protection of witnesses, trail procedure and avenues for appeal. It also penalizes dissemination of "offensive material" with an imprisonment of less than one year to three years and a maximum fine of Rs 50,000. 
Divided into nine chapters, the proposed law 'The Protection From Lynching Act, 2017' also seeks compensation of Rs 25 lakh if a person dies due to a mob assault. The bill also stresses on strict accountability and active role of the police authorities and district magistrate in handling the lynching incident or any apprehensions of such situation.  Under the act, a police officer shall be tried in accordance with the provisions of Police Act for dereliction of duty. 
Taking a wider view of the context and background of mob lynchings, the draft also puts those involved in "conspiracy or abetment" to lynching at par with those actually involved in the incident of lynching.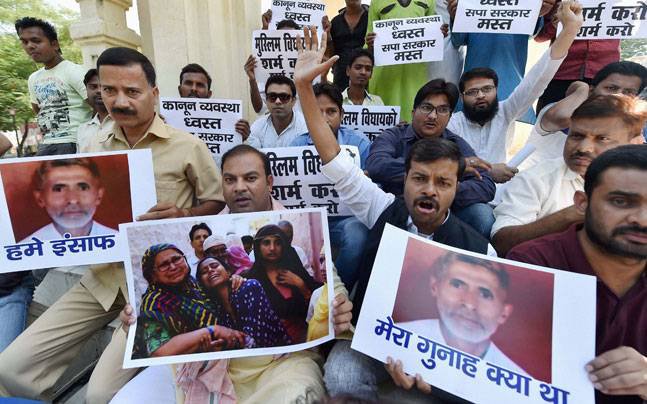 Speaking at the occasion, Prakash Ambedkar said the government must act if it wants to put an end to mob-lynchings in the country. 
"The government should not express anger only. If this government wants to send a clear and strong message against mob lynchings, it should enact this draft into a law," Ambedkar said. 
While the draft majorly relies on the provisions of Code of Criminal Procedure, 1973 for investigation, prosecution and trial, the proposed bill seeks additional measures like investigation of mob lynchings by senior police officers (below the rank of Inspector of Police) and prosecution of erring police officers without any sanction.
Significantly, the draft also proposes trial of mob lynching offences under the jurisdiction of a 'Designated Judges' appointed by the elected government. One of the major highlights of the draft law is the constitution of review committee which will review the cases ending in acquittals and subsequently issue orders for filing appeal. The act also entitles a victim for free legal aid and a lawyer of his/her choice from the legal aid panel. It also provides provision for keeping the identity and address of a witness secret.  
Although ambiguous, the act also penalizes "hurt" and "grievous hurt" caused to a person in mob lynching incident with imprisonment of 7-10 years along with a fine of Rs one lakh-three lakh.
You can read the entire draft of law here.
Feature image source: PTI/File Photo