Prime Minister Narendra Modi's photographs have always had a special relationship with photoshop. Be it the bhakts aiming to show his glorious past or his critics taking a jibe at him, PM Modi photographs have always been a designer's delight.
And now, here is a man from Gangavati town in Koppal district of north Karnataka, who has been arrested for allegedly posting a morphed photo of Prime Minister Narendra Modi on a social media site.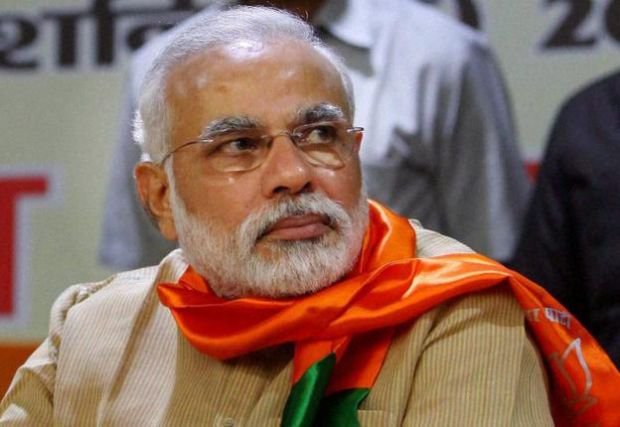 The photo showed Modi bowing to the feet of Telangana Legislative Assembly member Akbaruddin Owaisi from All-India Majlis-e-Ittehadul Muslimeen (AIMIM) party. Owaisi, known for his inflammatory speeches, is the younger brother of Hyderabad MP Asaduddin Owaisi.
Several BJP activists had complained about the post to police, following which one person, a resident of Gangavati in Koppal district, was arrested on Monday. Police said he has been booked under section 153A of the Indian Penal Code (promoting enmity between different groups on grounds of religion, race, place of birth, residence and language, and doing acts prejudicial to maintenance of harmony). The accused had been remanded to judicial custody till May 18, officials added.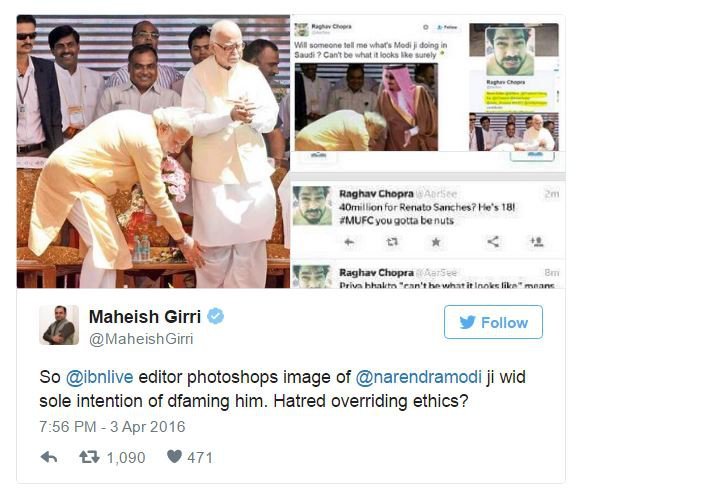 The news comes a month after a CNN IBN journalist Raghav Chopra tweeted a morphed image of PM Modi touching the feet of Saudi king. The image caused such a widespread outrage on social media with several BJP leader accusing him of defamation and causing an insult to India. Even after Chopra clarified his stand, he later apologised to put the matter to rest. 
(With inputs from PTI)
(Feature image source: PTI)