In an unusual incident, a hand "grenade" submitted as proof in a Pakistani anti-terrorism court on Monday accidentally went off.
The incident happened in Karachi, leaving at least five injured, including the judge.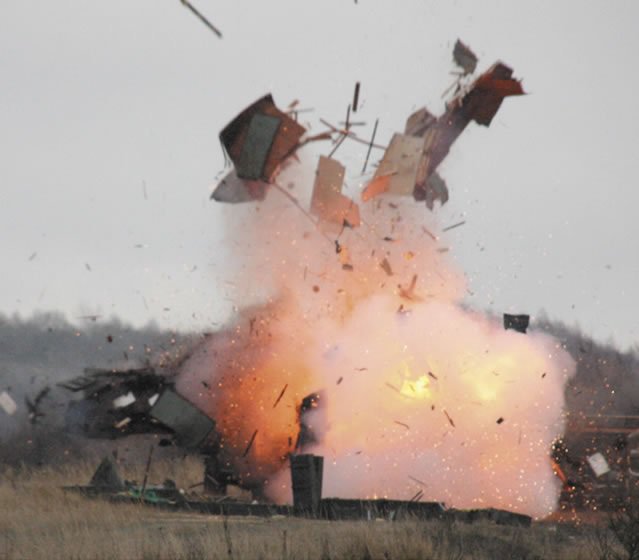 The explosion took place in the court where the judge was presiding over a high-profile terror case.
The grenade was among weapons and explosives recovered from a suspect against which a case had been filed in the ATC for illegal possession of explosives.
"The police had submitted some explosive material in the court as property in the case and one hand grenade went off accidentally causing injuries and panic in the court when the policeman was recording his statement," he said.
An investigating officer of Sindh Police from Kalakot station, was presenting the grenade as case property in the ATC court-III. Eyewitnesses said a court clerk opened the box carrying the grenade which exploded inside the courtroom. 
But Dr Jameel Ahmed, Deputy Inspector General (DIG) of Karachi's South zone, however said it was a detonator – which carried a very small amount of explosive material – and not a grenade.
After the blast, all hearings in the terror-related case were suspended for the day. Rescue workers shifted three injured persons from the court to a nearby hospital for emergency medical treatment. 
The Bomb Disposal Squad (BDS) later reached the location and was cleared the courtroom for any explosives. A probe has been ordered into the incident as properties produced in a case are usually disarmed by experts.