Dolly Shivani Cherukuri, an archer from Andhra Pradesh set a national record as she became the youngest Indian to score 200 points over five and seven-metre distances and made an entry into the India Book of Records on Tuesday, March 24.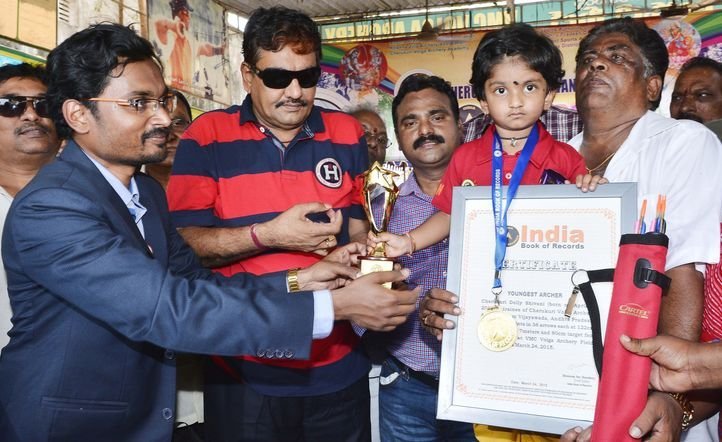 Dolly is only 35 months old.
While toddlers her age are mostly occupied with potty training, Dolly is busy mastering the art of archery. She was conceived through surrogacy after the death of her siblings. Three years ago, on April 2, she was born in a world of bows and arrows.
"It's a record which will be difficult to break," said Biswaroop Roy Chowdhury of the India Book of Records, according to a Hindustan Times report.
Her intense expression just before shooting an arrow is enough to bring a smile on anyone's face.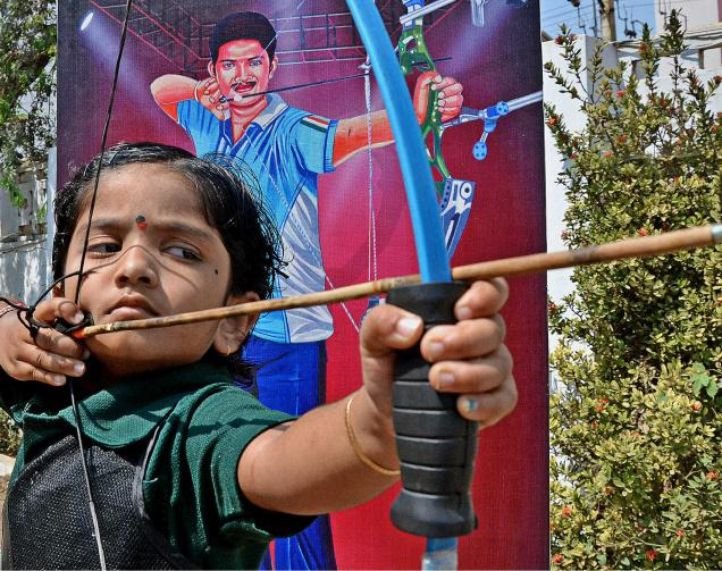 The talent however seems to be in the genes. Dolly's brother Cherukuri Lenin who died in a road accident soon after the 2010 Delhi Commonwealth Games, was an Indian coach and an international archer. Dolly's father, Cherukuri Satyanarayana runs the Volgra Archery Academy in Vijayawada, Andhra Pradesh.
Dolly's eldest sister's untimely death in 2004 and her brother's demise made Satyanarayana and his wife to think about a surrogate baby. The child was destined to be an archer before she was born.
"When we came to know that the baby was on her way we decided to mould her as an archer," says Satyanarayana. "The preparations started when she was in the womb itself," Hindustan Times quoted him as saying.
Dolly, the professional
Young Dolly behaves in a manner which is no less than a mature archer. She sports her uniform, slingers, finger tap, arm and chest guards even while practicing at home. The extremely committed toddler understands her responsibilities and manages her accessories without any one else's help.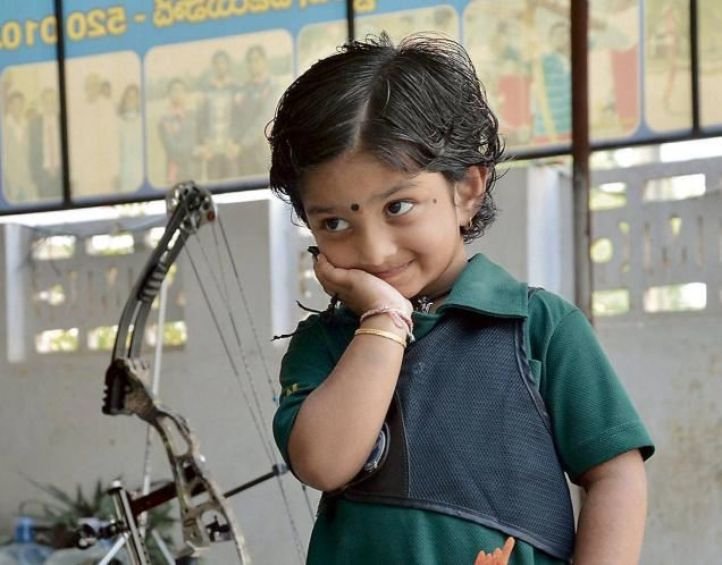 "Only when the arrows are not reachable she yells for help," Josthna, her fellow archer told The Hindu .
Dolly's father, who has trained several Indian compound archers like Vennam Jyothi Surekha (Asian Games medallist), Chittibomma Jignas, Ritul Chatterjee (CWG medallist) and Mangal Singh Champia (Olympian), has bigger for her.
"Every two months, we want to increase the distance by two metres. In 2020, Shivani will be nine years old and I wish her to be in the Indian team," the proud father said.
Watch this YouTube video uploaded by Satyanarayana Cherukuri that has captured the kid while shooting.
All the best, Dolly!