In an interview on Thursday, Sri Sri Ravi Shankar told NDTV: "I will go to jail but not pay the fine."
The fine of Rs 5 crore was imposed by the National Green Tribunal (NGT) for the damage that the World Culture Festival is going to cause to the Yamuna floodplains. Given the size of the event (35 lakh are expected to attend), it comes across as mere tokenism given an NGT panel had initially evaluated the cost of restoration to be anywhere between Rs 100-120 crore.
The NGT ruled that the government has indeed failed in its duty, it fined the Delhi Pollution Control Committee (Rs 1 lakh) and even the Delhi Development Authority (Rs 5 lakh) and said that they were incompetent. AOL was asked to pay Rs 5 crore but evidently they have a problem with that too.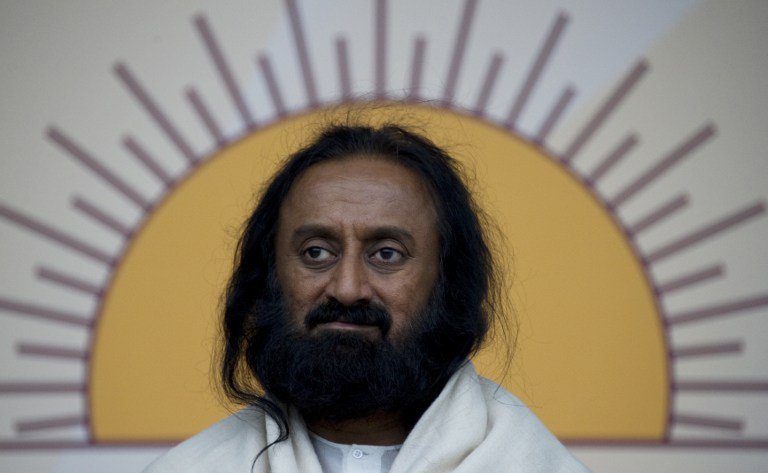 If Sri Sri can't bring himself to even pay Rs 5 crore, then maybe he should go to jail given that it is clear that this event will be an ecological disaster (even the Delhi High Court has said so). Whether the government has the guts to do that is another matter.
As if to highlight the ridiculous nature of the entire episode, the event is being allowed to go ahead.
But This Is Why It Sucks
The Yamuna is the longest and the second largest tributary river of the Ganga. It is also the longest river in India which does not directly flow to the sea. It has been a lifeline to millions of people over hundreds of years. Great stuff right?
But those are the good bits.
Now, it has become one of the most polluted rivers in the world. Delhi dumps 58% of its waste — most of it untreated into the river — and in 2009, the Union government admitted in the Lok Sabha that the river was a mess and said, "Rivers Ganga and Yamuna are no cleaner now than two decades ago."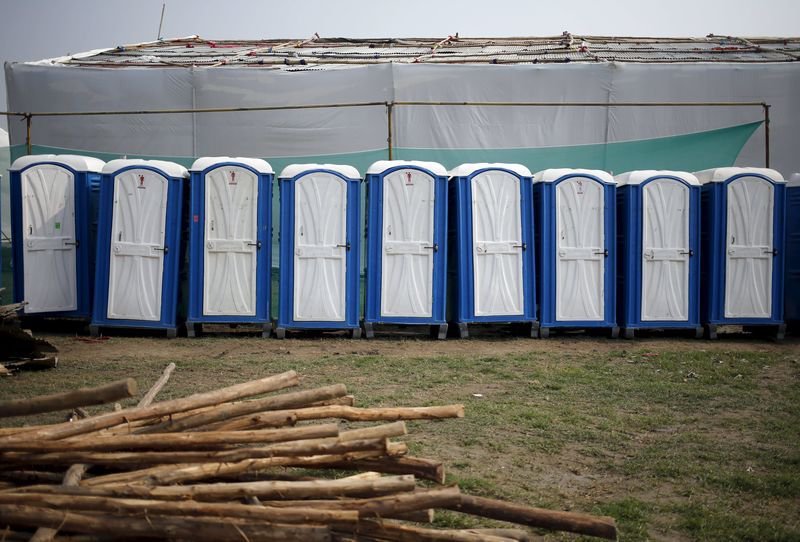 In the same year, another scheme launched by the Delhi government funneled Rs 1,800 crore in the clean Yamuna project.
But recent reports indicate that drive was clearly a colossal failure. In February 2016, the National Green Tribunal rapped the Delhi Jal Board.
"Despite heavy expenditure, in thousands of crores, having been incurred, pollution level in river Yamuna has, in fact, become more worse… You have your own philosophy. People are suffering. Your department is busy giving excuses," the tribunal said
And This Is Why It Really Sucks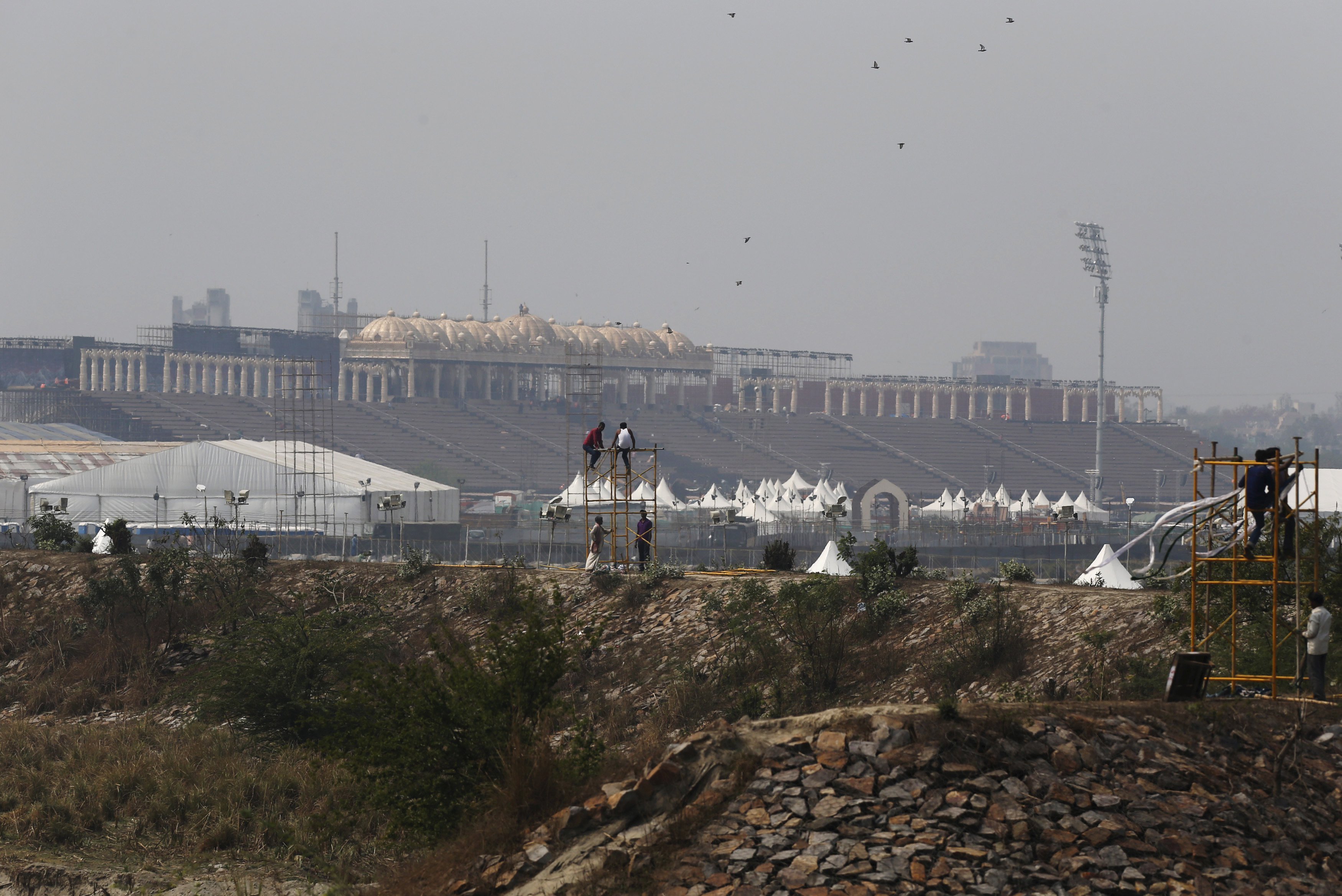 Our politicians — yes, the high and mighty politicians — love Sri Sri. Just look at how they reacted to the controversy.
The Ministry of Culture, headed by Mahesh Sharma, sanctioned Rs. 2.25 crore for the three-day 'private' event.
Our Environment Minister Prakash Javadekar has said that a "clearance is not needed for temporary event." Of course, you can't kill a dead river. So maybe, we can't blame him.
Union Water Resources Minister Uma Bharati said she supported the event "as a political leader and social activist". Right. But what about as a minister?
Prime Minister Narendra Modi is also likely to attend the event tomorrow and that is a great message to send: I don't care about the environment. Maybe, he needed to learn a thing or two from our President.
Delhi CM Arvind Kejriwal was no different either. And it really is a shame.
And This Is Why It Really, Really Sucks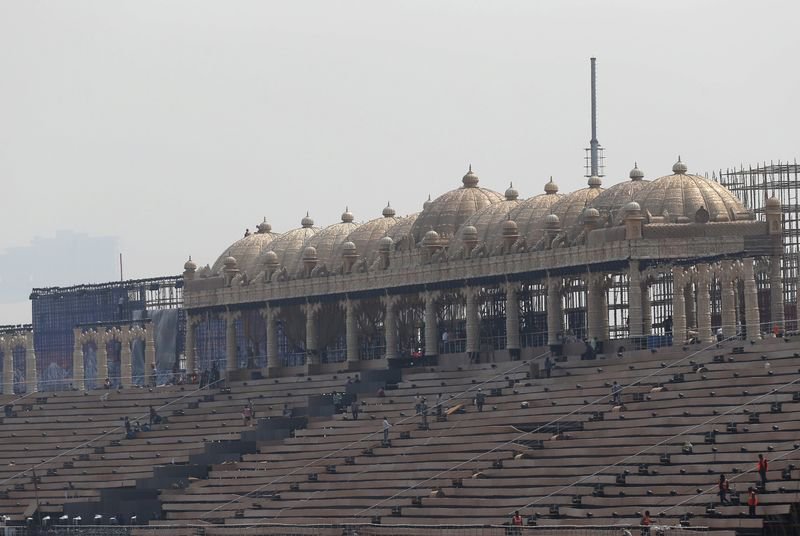 A river is a national resource; it is as much a part of the country as Kashmir or Kanyakumari; it is probably as important as well for the farmers of the land and every citizen. But where does our nationalism go when it comes to our rivers or our environment?
You might think the connect between rivers and nationalism is a bit of a stretch but true nationalism all about loyalty and devotion to a nation. Isn't watching a river getting destroyed the complete opposite of that?
And what does, tell us about our culture? Indians pride themselves on the peace they make with their surroundings. Is this the example we want to set?
Indeed, if our politicians even cared a little, we would love to ask them: Where has their nationalism gone now? How does this benefit the country? Why are they silent now?