A young woman was hacked to death in broad daylight in the Nungambakkam railway station in Chennai, at 6.30 am today. The woman, identified as S Swati, was an employee at Infosys, Chennai, and was at the station early in the morning to board the train to work, before she was brutally killed. She was 24 years old.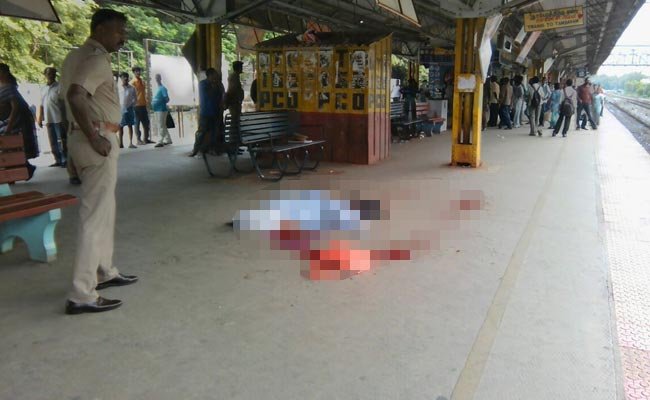 Though the assailant has not been identified yet, witnesses claim Swati was having a loud argument with a man in the station Friday morning, and as the argument heated up, the man pulled out a sickle from his bag and attacked her. There are no CCTVs in the Chennai station. 
 "We could not see anything further as a huge crowd gathered around the woman. Soon after the attack the man fled the spot," said a shop keeper at the station.
According to a report in NDTV, a man had been stalking and harassing Swati at work for almost 6 months now. The railway police says it has 'strong leads'. 
The victim, who lived in South Gangai Amman Koil Street, Choolaimedu, close to the railway station, took the morning train everyday to work, and she was usually accompanied by her father to the station. The father, however, did not come to drop her on this fateful day, even though some reports claim that he did drop her, but only till the outside of the station. 
In an official statement, Infosys said: 
"We are saddened by the unfortunate incident that has led to the demise of our employee in Chennai. We are working with the local authorities as they investigate the matter and will continue to provide our co-operation and support. Our deepest sympathies and prayers are with the family of the deceased. Infosys will provide all the necessary support to the family in their hour of grief."
The woman's body has been transferred to Madras Medical College, and the police are talking to relatives and colleagues for further leads. The lack of CCTVs has proved to be a massive hurdle. 
(Feature Image Source: Twitter)