In February, Pakistan lifted the ban on the screening of Indian films with the release of Hrithik Roshan-starrer Kaabil. The self-imposed ban had been in place since September, when the tensions between the two countries had escalated.
During the ban, the theatres in Pakistan complained of a drop in revenues to half. Once the ban was lifted, Bollywood fans there cheered and likened the move to injecting a dose of steroids in an ailing body.
But the joy seems to be short-lived. The ban stands lifted, but thanks to the bizarre ways in which the Pakistani censor board works, much-awaited Bollywood films continue to remain unseen.
First, it was Shah Rukh Khan's Raees that didn't reach the audience there because it showed "Muslims in a poor light". And now, it is the rendition of Indian anthem in Aamir Khan's blockbuster Dangal that is preventing its release in Pakistan.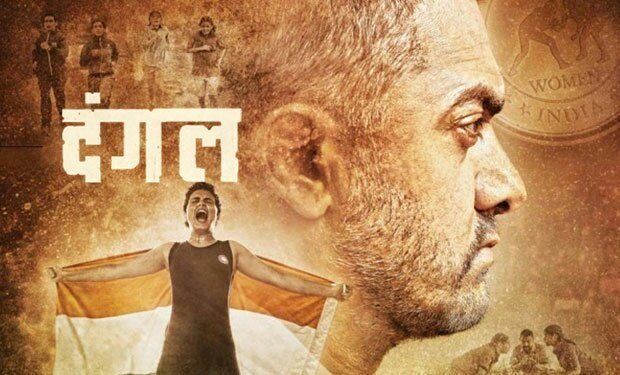 The theatrical distribution rights of Dangal were recently acquired by Pakistani television channel Geo TV. But the Pakistani censor board has demanded that two scenes involving the Indian flag and the national anthem be cut.
Mobashir Hasan, head of Pakistan's censor board, has called the decision "the collective wisdom of the board", as per an IANS report.
Interestingly, co-producer and lead actor in the film, Aamir Khan, is not ready to accept the cuts and may decide not to screen the movie in Pakistan.
Khan's spokesperson told The Times of India that the demand was unreasonable. 
"Not only are the scenes pivotal to the film, there's nothing jingoistic that is demeaning towards another country or person. He felt that the demand seemed unreasonable so we either release the film as it is or not at all," the spokesperson told the newspaper.
Dangal, which narrates the real-life journey of a Haryana wrestler Mahavir Phogat and his wrestler daughters Geeta and Babita, has minted around Rs 385 crore already. This massive figure makes it the highest-grossing Indian movie ever. 
The spokesperson for Khan estimated that the film, if released in Pakistan, could make anywhere between Rs 10 and Rs 12 crore.