So we were in the middle of yet another not-so-quiet Saturday at the ScoopWhoop office, when this popped up on the official Facebook page of Aam Admi Party !
AAP supporting BJP? We couldn't believe our eyes, at first.
Then we read it again.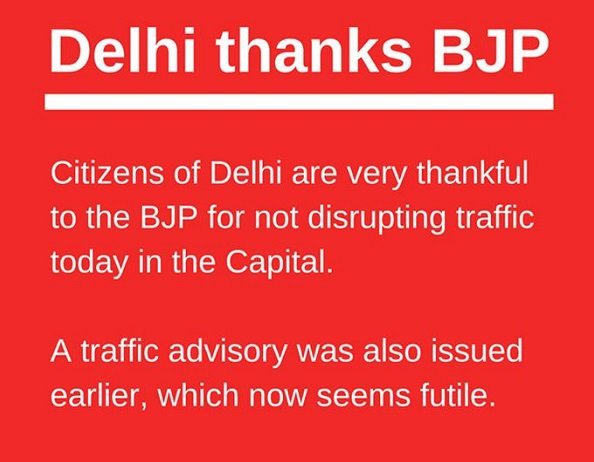 And here's the message that accompanied the post.

Ouch?
Looks like AAP has upped its sarcasm ante. BJP, the ball's in your court now.
Meanwhile, the Aam and the Janta are well entertained. Thank you, Indian politics.