Aam Aadmi Party (AAP) has never been out of any controversy ever since it took over the reins of the Delhi empire. Wherever there is hulla gulla, you will find the party right in the midst of it.
Controversies are nothing new to this party. While it has already locked horns with Delhi Lt Governor Najeeb Jung over the posting of some top bureaucrats and police officers, the arrest of one of its leader Jitender Singh Tomar, over fake certificate , brought more disrepute to the Arvind Kejriwal camp.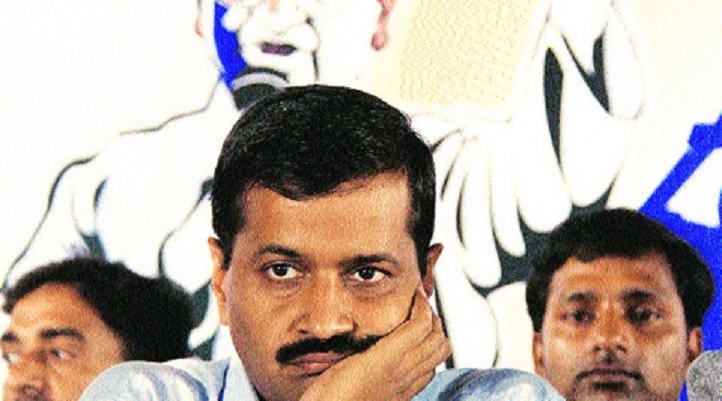 Even as they are still trying to cope up with these issues, another storm has hit the party. The wife of one of its senior leader and sitting legislator from Malviya Nagar Somnath Bharti has filed a complaint of domestic violence against her husband.
Delhi Commission of Women (DCW) has served a notice to Somnath Bharti to appear before the commission on June 26 failing which an FIR will be registered against him.
Bharti's wife, Lipika Mitra, has alleged, "Me and my children are subject to continuous physical and mental torture by my husband. There is a persistent threat to life from my husband and his supporters. This has been going on since 2010." (sic)
However, Bharti reportedly termed the allegations as 'baseless and shocking' saying that he is 'deeply pained' to know about his wife going public with 'family matters'.
AAP has conveniently termed the issue as a 'personal' one, but said it would conduct an investigation.
However, the political opponents of Kejriwal took no time to join the chorus.
BJP spokesperson Shazia Ilmi said, "This is extremely unfortunate. It is happening in a party which always talks about ethics. Although I do not want to give the issue political colour, but will Mr Kejriwal blame the BJP for this incident as well as he does in every cases? I ask him to ensure justice to Bharti's wife instead of protecting his party's leader," she told Firstpost .
Only time will tell how AAP will manage these issues.