The Aam Aadmi Party (AAP) launched an attack on Delhi Police over the rape of a 23-year-old by an assistant sub-inspector, prompting a demand for the resignation of commissioner B S Bassi.
Slamming the police, party leader Ashish Khetan said the incident reflected the priorities of the Delhi Police, which was "indulging" in arresting AAP leaders. "This is a serious issue and the law and order is crumbling in Delhi," said Khetan.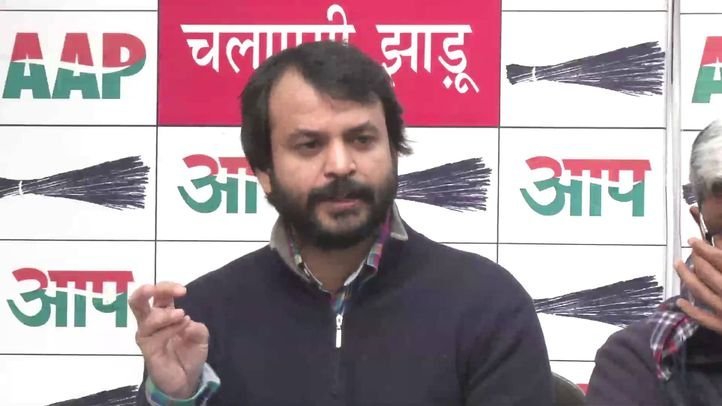 "Crime graph has increased by 100 per cent and incidents of rape are increasing. If a policeman is himself involved in rape then it reflects the priority of the police. On one hand, they are indulging in arresting AAP men and on the other hand their men are involved in heinous crimes. I think Bassi sahab should resign," added Khetan.
Incidentally, two AAP legislators were arrested by the Delhi Police last one month in two different forgery cases. Former law minister Jitendra Singh Tomar has been arrested in a fake degree case while Kondli MLA Manoj Kumar is in police custody in another cheating case.
Following this, the AAP has stepped up its attack on the police. Demands on bringing the Delhi Police under the state government by AAP sympathisers have started in social media.
The tussle between the AAP and the Delhi Police is not new. In his first term as Delhi Chief Minister, Arvind Kejriwal sat on a dharna demanding action against officers of the Delhi Police in three different cases, including the Khirki extension case. The two also crossed swords after the death of farmer Gajender Singh Chouhan