Strongly defending its MLA Amantullah Khan, the AAP on Sunday rejected his resignation which he had tendered after sexual harassment charges were levelled against him, saying the controversy surrounding him is his "family's internal dispute" which is being given "political colour".
Delhi Deputy Chief Minister and senior AAP leader Manish Sisodia claimed the party's internal probe found "no wrong doing" on part of Khan and said the latter is being targeted as he is unearthing land scams in Waqf board involving "influential" people.
Sisodia also lashed out at media for carrying news against AAP leaders without "checking facts".
He targeted the Delhi Police, dubbing it as "Modiji's police", saying the cops have scanner installed in their mind and have been "picking up" AAP men at the instance of allegation without "verifying truth".
"We checked facts in Amantullah Khan matter as in other cases. It is his family's internal matter. The dispute is within his brother-in-law's family. It is being said Khan's brother-in-law and the latter's wife had divorced. Amantullah is not even communicating with them," Sisodia told reporters here.
"Family's internal matter is being given political colour. He is being dragged in the matter because he has been unearthing Waqf land scams with honesty. Those who understand about Waqf issues, are aware how influential people have grabbed Waqf lands. Amantullah is stopping these scams and hence, is being targeted.
"He had given resignation in pain. His family issue was being dragged. He sent out a very emotional letter to us. But our probe as not found anything. I spoke to the Chief Minister (Arvind Kejriwal) and also other leaders and we have decided to not accept his resignation," Sisodia said.
The Deputy Chief Minister said that no other party takes action against its leaders as swift as AAP if found at fault and added it will stand by its leaders if they are not involved in any wrong-doing.
Delhi Minister Kapil Mishra and AAP's Delhi unit convener Dilip Pandey accompanied Sisodia during the briefing.
Khan had on Sunday tendered his resignation from Delhi Waqf Board chairman and Haj Committee claiming that he was being "framed in false cases".
He had also offered to resign as MLA and Political Affairs Committee (PAC) member to the party.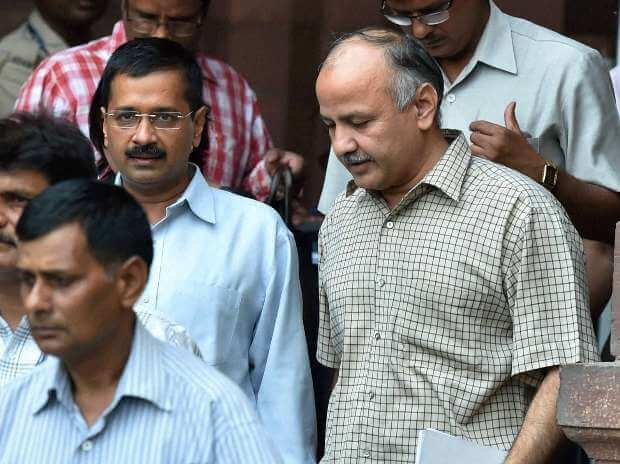 A case of sexual harassment has been registered against Khan in southeast Delhi's Jamia Nagar Police station on a complaint by his relative. Complainant has also accused her husband of demanding dowry and building pressure on her to get intimate with the AAP legislator.
To a question, Sisodia said the AAP is "most committed" to keep the party clean unlike other political outfits and claimed the party is being welcomed in other parts of the country like Goa and Punjab for taking action against its leaders and ministers if found at fault.
"We knew before coming into politics that these (political opponents) people will conspire (against us), that they will rattle after we will set afire their Lanka. They will defame, attack us.
"Let Modiji's police, media do their own jobs, we will do our job. Modi ji maybe boss for someone, our boss…It is the public for whom we will keep working," Sisodia said.
(Feature image source: Twitter | @PankClick)