The Aam Aadmi Party (AAP) is broke. They have exhausted their funds and no longer have the money, even for day to day expenses. Delhi Chief Minister Arvind Kejriwal announced on July 14 that his party is in serious need of money. The AAP party leader is known to turn to the public during his time of need and he has done it again. After announcing his party was broke, he then proceeded to ask the public for money.
"You would say I am a weird Chief Minister for asking for funds like this. You will say we made him Chief Minister, still he is asking for money. We can get money the wrong way but that is not who we are. Your 10 rupees will help us pursue honest politics," said Kejriwal, as quoted by NDTV .
The party also started a 'Donate for AAP' campaign on Twitter.
Over time, Kejriwal and his party have raised money through fundraisers and online donations. Last year, they claimed that the CM's appeal on social media helped them raise Rs 1 crore in two days.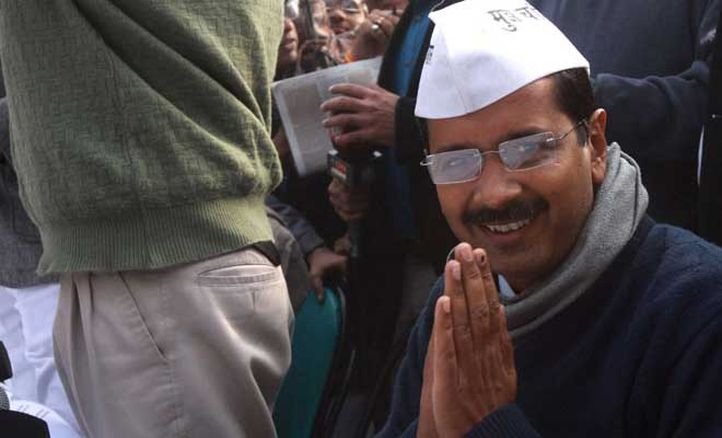 Until November 2014, the party had raised Rs 20 crores. However, NDTV reports that it spent most of it on elections.
While Kejriwal might believe his appeal to the public was honest, many have taken to social media to share their disappointment.
People are still reeling from the fact that he spent Rs 526 crore on advertisements promoting the party and himself. What is especially upsetting is that the money did not come from the AAP kitty — rather, it was funded by the Delhi government. AAP released a self promoting advertisement and paid for it through tax payers money.
#dhokhebazkejri 526Cr being spent is to boost the party's & Kejriwal's image and that is public money! We have already paid you Mr.Kejriwal

— OverView (@OverView11) July 14, 2015
Baccho ki kasam Na samarthan lenge na denge Free Wifi Free Water Lokpal 370 Pages k saboot No VIP Free Raita

— Ashish Kanojiya #HDL (@ash_the_hacker) July 14, 2015
Feature image source: PTI