Despite a scorching evening of a hot summer day in the capital on Monday, May 25, the 100-day anniversary of Aam Aadmi Party's days in power, had enough attraction to bring hundreds of people in the central park amphitheatre of Connaught Place. Dozens of AAP supporters and volunteers donning T-shirts with painted logos of AAP, the evening was a carnival of sorts on the circular perimeter of the park, causing traffic and commuters to slow down.
At one of the gates of the park, a swelling crowd of AAP supporters and media persons weren't allowed inside by the police at first, resulting in tussle between the police and AAP supporters. In just few minutes, the friction metamorphosed into anti-Delhi Police slogans, resembling the Arvind Kejriwal led government's relationship with the Delhi Police.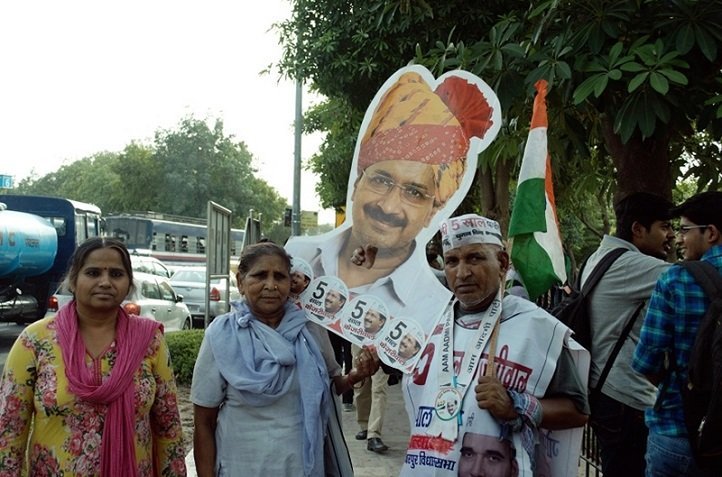 Source: ScoopWhoop/Sneha Mitra
Inside the park, several large-size LCDs installed on the walls of amphitheatre were bringing the live video feed of the rally to those who were sitting on grass outside the circular theatre.
While many knew the event would likely be an AAP affair, where the performance of government in the last four months would be talked about, it was also an opportunity for several people who didn't see any changes as promised by the government.
Rohtash Kumar is one such man. A home guard member appointed in 1994, Kumar, was sacked from his job in 1999, for reasons unknown to him till now, making him one of the 4000 members of sacked home guards in the capital.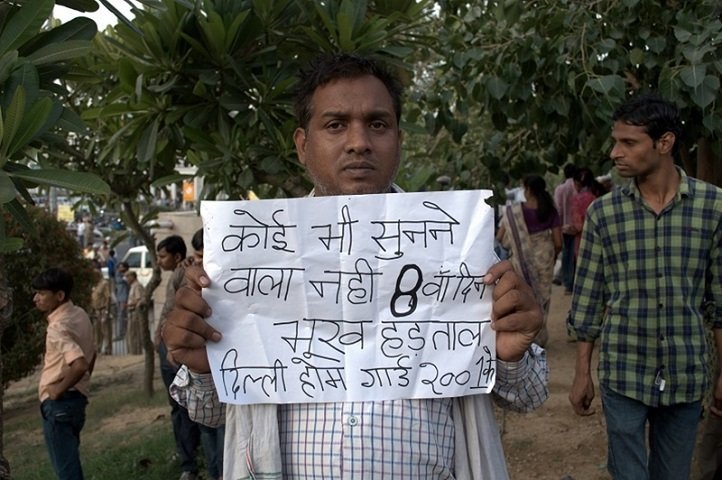 Source: ScoopWhoop/Sneha Mitra
"I voted for AAP thinking that they'll address our grievances, but as of now nothing has changed in our lives," says Kumar, who along with nine other members of his group had reached the venue, holding a placard that read, 'hungry for the last eight days.'
Kumar is one of the 100-150 odd members of the home guard group who have been on hunger strike for the last eight days at Jantar Mantar. "AAP had promised during elections that it will ensure our bread and butter, till now they haven't kept their promise."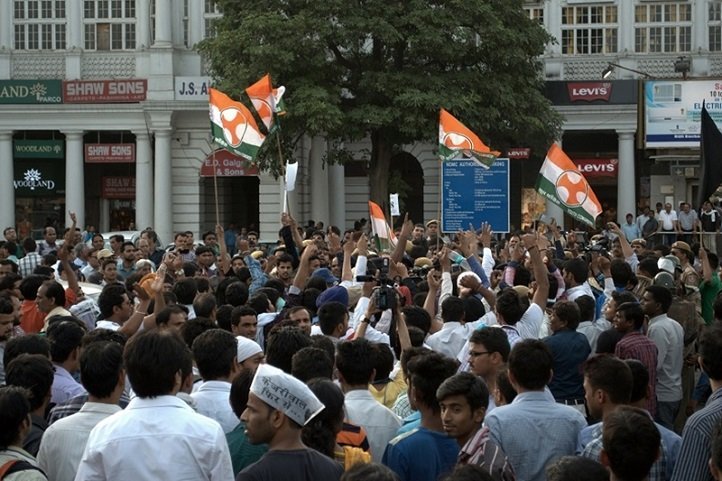 Source: ScoopWhoop/Sneha Mitra
High-pitched and pumped up voices of AAP government's ministers were enlisting their achievements to the public, deriving sporadic spells of clapping from the crowd near one of the LCDs in the park. A group of young boys and girls burst into laughter after a minister announced that government is mulling over the starting of a web portal where the parents whose children have been kidnapped, can track them.
But that looked unimportant for Surushee Agarwal, a Mathematics teacher, who had come down from Rohini to attend the AAP event. "I am a hard core supporter of AAP," she boasts.
Posed with questions of AAP's delivery of its promises before elections, Agarwal says no party can deliver cent per cent of what it promises. "Some promises have to be made to attract the electorate. Let's understand this. But the kind of work and intention with which the chief minister is passing hurdles put in front of him by his opponents, is what makes me proud," Agarwal says.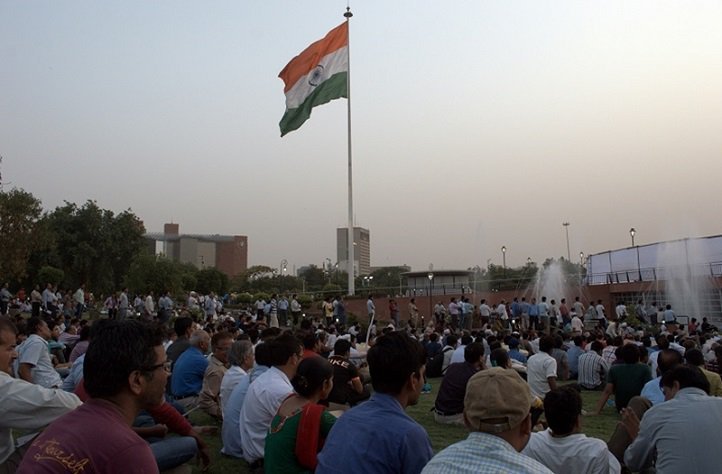 Source: ScoopWhoop/Sneha Mitra
She has an anecdote to offer for Kejriwal's controversies with different segments of power and people. " Raziya Gundon Mai Phass Gayi" (Raziya is caught among goons), she says, adding "water availability and electricity bill cuts announced by the AAP government as some of the benefits, she has felt personally."
Mohamad Hazarat, an auto-rickshaw driver from Patparganj, is all praise for Kejriwal, just for one thing – accountability. According to him, during the Sheila Dixit's government corruption and nepotism had bred so much in the system that a common man had no say.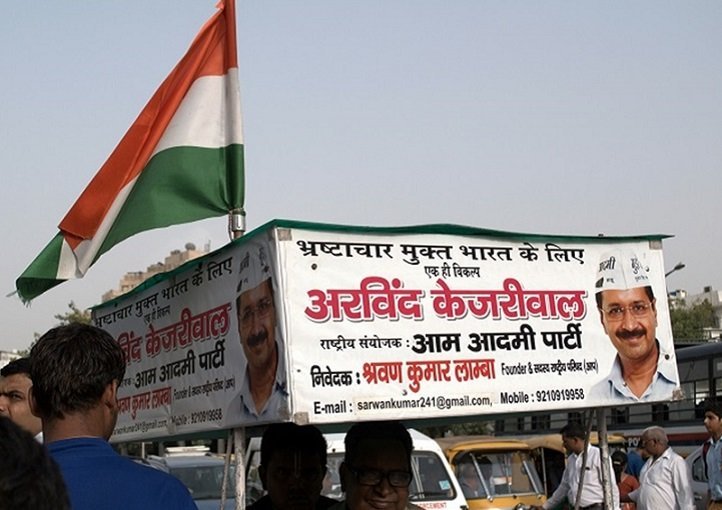 Source: ScoopWhoop/Sneha Mitra
"This government asks me what to do for you and then we decide at our community level what are we lacking," he says, citing the case of unavailability of sewer in his area before the AAP government.
"This is what a common man needs," he says, amid the blaring speakers of AAP leaders' tales of success.