Democracy was what pushed Aam Aadmi Party to the front of the race, and democracy is what is now punching holes in the political party's structure.
Everyone has one question on their minds. Has Arvind Kejriwal turned an autocrat?
AAP's prominent faces, Yogendra Yadav and Prashant Bhushan have offered to resign from the party if five of their demands are met. In a letter published on March 17, the two have made their reservations with the party's working rather clear. This letter is being considered a resignation of sorts.
What is being passed off as "resignation letter" is a note for internal negotiations. We said we will resign if 5 conditions were met.

— Yogendra Yadav (@AapYogendra) March 26, 2015
Here are the five demands, from the letter:
1. The party must put forth all the information it can provide about its internal workings that an RTI would reveal on its website.
2. Key decisions of the party should not be taken without the opinion of volunteers. A voting system should be put in place.
3. The party's Lokpal and Lokayuktas should be actively involved in preserving the Code of Conduct for all office bearers and representatives.
4. State units of the party should have some autonomy in decision-making, as long as it does not conflict with AAP's principles.
5. Vacancies in the National Executive (NE) should be filled through a secret ballot.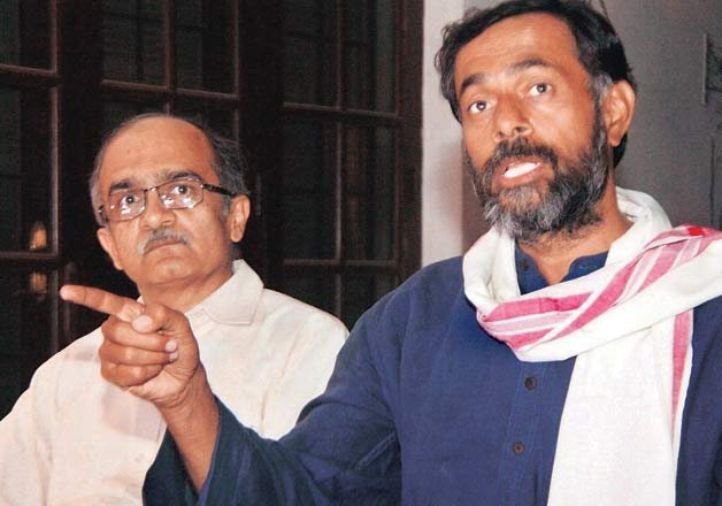 "If these are accepted, both of us will happily step down from the National Executive and will also give up all other party positions and responsibilities. This includes Chair of National Disciplinary Committee in case of Prashant Bhushan and Chief Spokesperson and In-Charge of Haryana in the case of Yogendra Yadav. Being an ordinary member of the Party is big enough an honour for the two of us," the letter reads.
Yadav and Bhushan have been batting for the cause of the volunteers and the need to branch out to other states, for some time now.
The two have also been accused of attempting to bring Kejriwal down. The party chief had previously offered to resign from his position as convenor due to the disagreements within the party. However, he seems to have changed his mind now.
I am deeply hurt and pained by what is going on in the party. This is betrayal of trust that Delhi posed in us(1/2)

— Arvind Kejriwal (@ArvindKejriwal) March 3, 2015
I refuse to be drawn in this ugly battle.Will concentrate only on Delhi's governance.जनता के भरोसे को किसी भी हालत में टूटने नहीं दूंगा(2/2)

— Arvind Kejriwal (@ArvindKejriwal) March 3, 2015
There has also been a suggestion that Yogendra Yadav wishes to take over as AAP convenor, and that that is his reason for raising such issues. The duo have also been accused of having close associations with AVAM, a body that AAP has disassociated from.
Ridiculous claim that we insisted on AK's removal. This wasn't mentioned in our note, never came up for discussion. Can they give any proof?

— Yogendra Yadav (@AapYogendra) March 26, 2015
In a previous article , we had noted the possible reasons for the AAP implosion. First, the need for state autonomy. Second, Kejriwal's strong-hold on the party, which appears to be anti-party ethics. And third, the AAP-Congress 'horse-trading' scams.
Why is Arvind Kejriwal silent? Do Bhushan and Yadav need to challenge him for an open debate, just like the current Delhi Chief Minister did while contesting the elections against Kiran Bedi?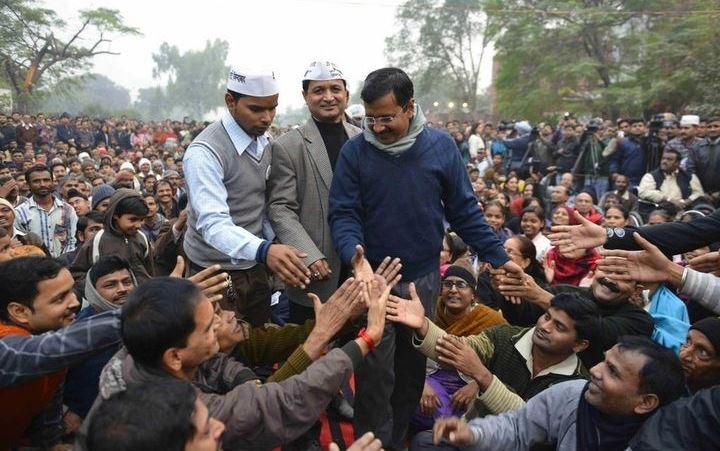 "The irony is, Arvind Kejriwal (and all of us) wanted a powerful, independent Lokpal which was the power to curtail corruption and victimization of honest people. We wanted a bill that ensure[s] justice and fairness to all, irrespective of power, position including the serving Prime Minister. Yet, AAP let Yogendra Yadav and Prashant Bhushan to be expelled from the Political Action Committee without a fair investigation, conveniently ignoring party's internal Lokpal, and letting a few leaders to blatantly abuse their power. No matter what the reasons may be, it is indeed hard to digest for an average AAP volunteer just because of its glaring lack of justice and fairness," an AAP voluteer writes in this NDTV blog .
Is Kejriwal bringing his own party down? CM sahab , time to break your maunvrat .