A controversy erupted after a video purportedly showing Manoj Tiwari scolding a woman teacher for asking him to sing a couplet at a function went viral, prompting AAP to demand action against the BJP MP by the women's panel. 
In the video, posted by Delhi Deputy Chief Minister Manish Sisodia, the singer-turned-politician is seen taking an offence after being requested to sing at the function to launch a CCTV project. Tiwari, who is the Delhi BJP President, is also seen giving a dressing down to the teacher.
 He later asked the teacher to get off the stage and directed the organisers to take action against her. Attacking Tiwari, AAP's Delhi unit convenor Dilip Pandey said, "The teacher had respectfully invited the BJP MP to sing a couplet, but she was scolded and asked to get off the stage. "
"We will request the National Commission for Women and the Delhi Commission for Women to take action against him so that elected representatives do not insult women," he said. 
After uploading the video, Sisodia said, "This is how the Delhi BJP President treats a teacher." Meanwhile, Tiwari in his defence, said he was asked to sing even before he could start speaking at the function.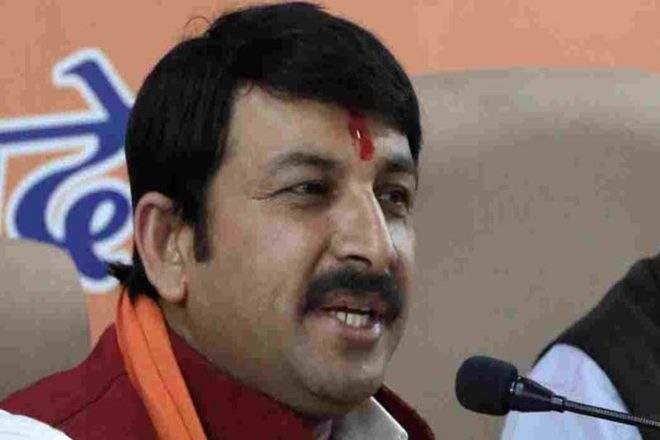 "At the event, I was called to sing even before I had spoken. Is this how you respect someone? I ensured that no action was taken against her. My objective was to ensure that no one's dignity was hurt. AAP is actually anti-teachers," Tiwari said. 
Hitting back at the Delhi government, the BJP MP said, "Sisodia is finding fault in it as he had launched a CCTV project worth Rs 2 crores. "Even Kejriwal had got one woman arrested for throwing ink at him," he added.