For the longest time now, singer Abhijeet Bhattacharya has been asking for a complete ban on Pakistani actors and artistes.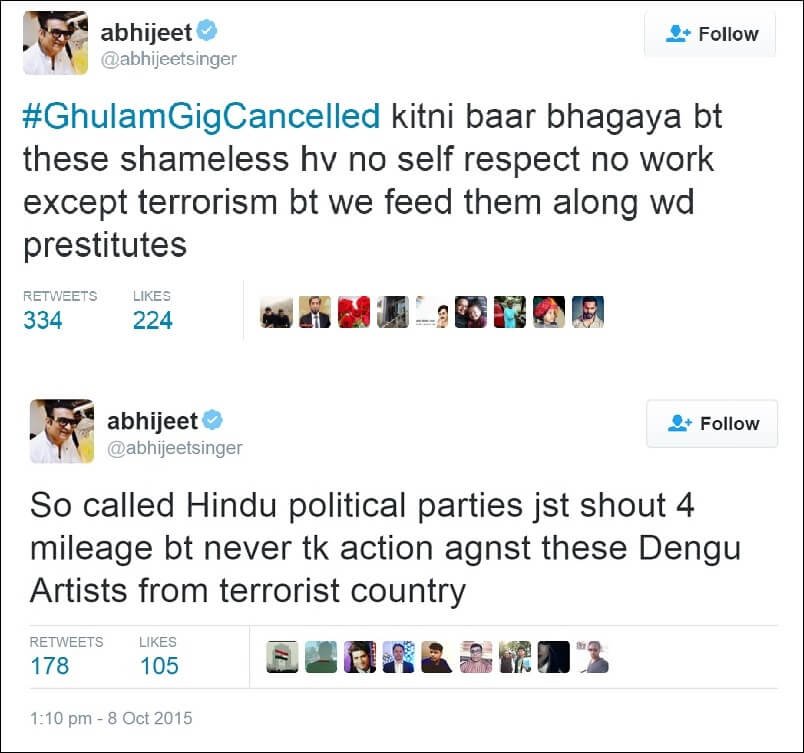 Over the years, the man has gained notoriety for tweeting just about anything that comes to his mind.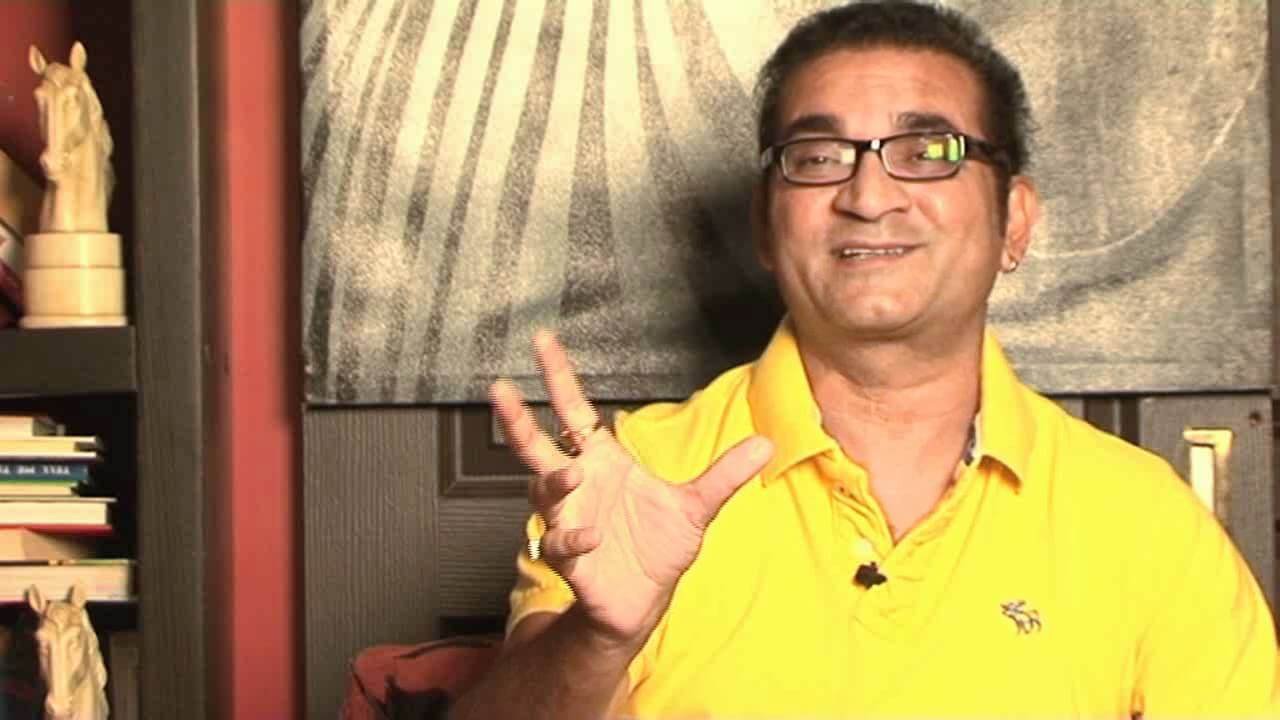 However, in the wake of the recent outrage against Pakistani artists, the man touched a new low (even by his own standards) when he made fun of Karan Johar's depression and called him "Mrs. Karan Johar Khan" for supporting Pakistani actors.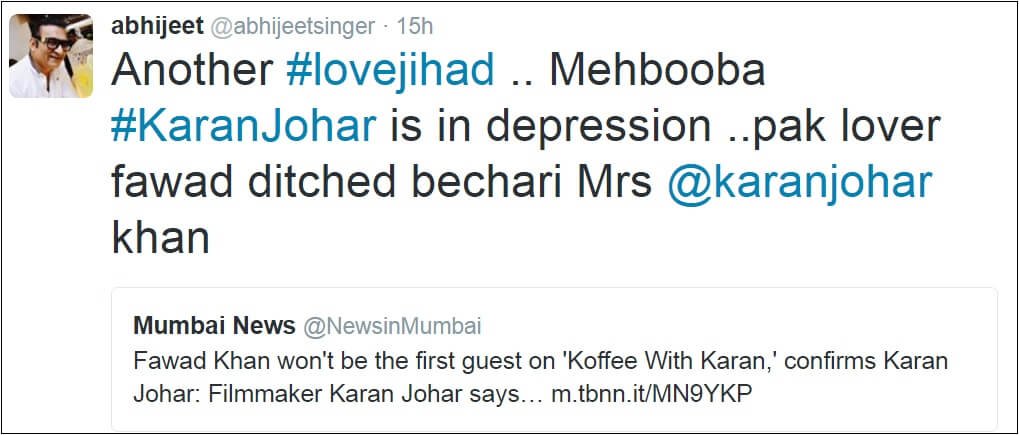 As expected, he didn't stop at just one tweet.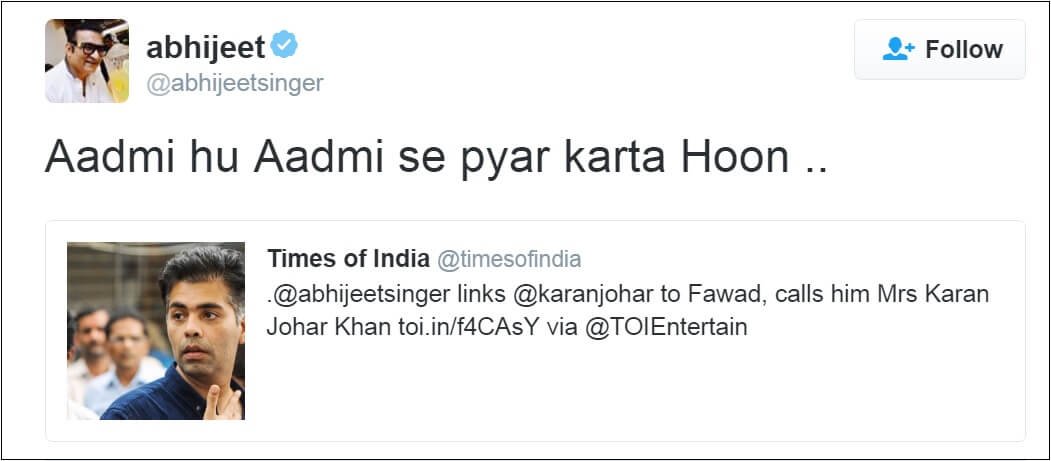 Thankfully, the Twitterati soon came together to drill some sense into his mind.

.

.

.

Once an ardent supporter of Salman Khan, Abhijeet turned against him as well for supporting Pakistani artistes and accused the actor of promoting "terrorism".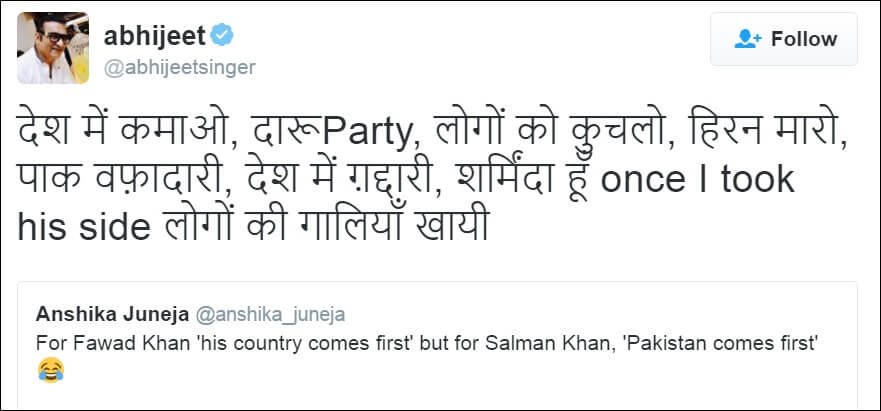 Get well soon, sir. That's all we can say.