It might be 2016, but the taint of dowry still infects the lives of women all over the world. Take the case of this unfortunate bride, whose story recently showed up on The Logical Pakistani. She got married in Chicago in 2014, filled with hope and expectation – looking forward to a new life with a loving husband and caring family. All she ended up with however, was a lifetime's worth of trauma and abuse.
As soon as her parents left Chicago, her husband and in-laws started harassing her about the insufficient dowry they provided, despite being an affluent family. She was treated like a slave, and barely allowed any freedom.
"On my first Eid as a married girl, I wanted to dress up and celebrate my new beginning instead of being in a hospital bed recovering from the effects of abuse."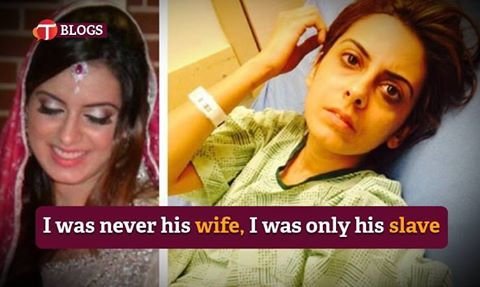 She claims that despite everything her parents gave them, they'd keep asking for more. She had to resort to asking her younger sister to pay for things like TVs and furniture, as telling her parents about this wouldn't be good for their health.
"My resistance infuriated my husband and then he became violent. I hid his brutality from my parents because of their health condition."
Finally, after months of abuse, she was able to Skype her sister, call for help and escape. She has since been going for counselling sessions regularly, and has a pertinent message for every woman and man around the world. Read her full, heart-rending letter below.