Eleven people, including a five- year-old girl, were killed and 17 others injured when a vehicle collided head-on with a bus on Mumbai-Ahmedabad Highway in the wee hours on Monday, police said.
The accident took place around 4 am when the Tempo Traveller, proceeding from Mumbai towards Surat, hit the road divider and then collided with the private luxury bus coming from the opposite direction at Acchad near Talasari, Palghar district police PRO Manoj Lahange said.
The deceased, six men, four women and a minor girl were yet to be identified, he said, adding that the bodies were sent for postmortem to government hospital. The injured passengers have been admitted to local hospitals, he said.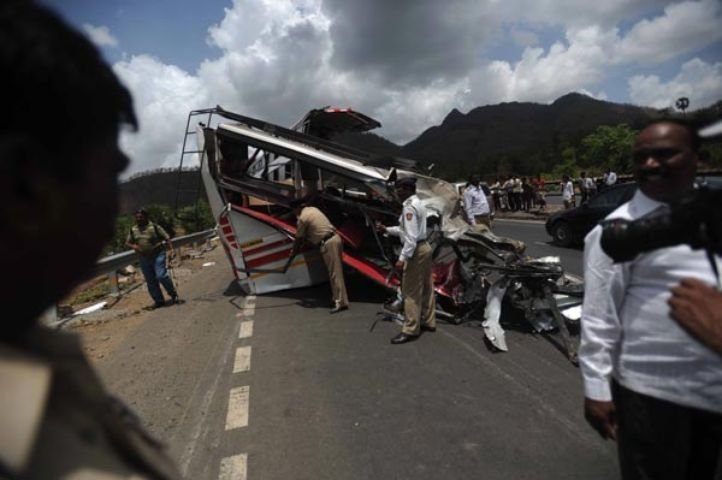 "We have made inquires with eye-witnesses, mainly nearby truck drivers, and also the tyre prints of the minibus left on the road indicates a sudden change in course of the vehicle," Gaurav Shinde, a police official with the state Highway Patrol told The Indian Express.
According to The Times of India, the collision resulted in blast of multiple LPG cylinders present in the truck and this is how the truck caught fire. The LPG truck driver is suffering intense burn injuries and the other truck driver has gone absconding.
The highway has been shut since 5 am.