The beginning of a new year is the perfect time to bring about life changes. It rings true for the 30-year-old Sonali Mukherjee, an acid attack victim from Jharkhand, who got married to her friend Chittaranjan Tewary on Bengali new year day.
Sonali has gone through several facial surgeries during the last few years to get her eyesight, speech and hearing abilities restored.
Life for her turned out to be a challenging one, on the night of April 22, 2003 when she was attacked by a group of people and suffered 70% burn injuries, as reported The Times Of India .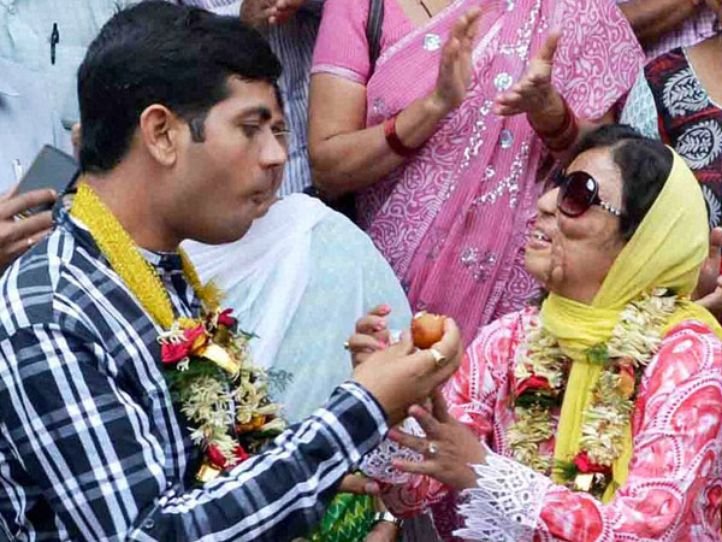 Since then, Sonali has been assisted by a n Andheri-based NGO named Beti, run by Anu Ranjan who raised Rs 22 Lakh for her treatment with the help of celebrity designers, artists and producers.
"Yes, life has come full circle indeed. My husband Chittaranjan is an electrical engineer from Jamshedpur who works at the Busan steel plant in Orissa. He saw me in a crime feature on television and was intrigued by my story. Nine months ago he contacted me through social media and we began speaking over the telephone. He part-funded my treatment from his salary as well. We met for the first time five months ago and he later proposed marriage," the happy bride told TOI.
"My parents were very happy and gave their blessings readily, so we performed a court marriage on April 15. His relatives are partly supportive. I hope to win them over with love and humility," Sonali said.
A report published by BBC in 2013 said, in India 1,000 acid attacks take place every year.