The 23-year-old Russian woman who was attacked with acid in Varanasi and was undergoing treatment has been flown to Moscow with Indian government assuring her that all medical expenses will be borne by it.
External Affairs Minister Sushma Swaraj has sought a report from the Uttar Pradesh government about the attack on Russian national and tweeted about her leaving for Russia today.
Here's what Swaraj tweeted:
Acid attack on Russian girl – A senior officer of MEA met the victim in hospital today. He also spoke to the Doctors attending on her.

— Sushma Swaraj (@SushmaSwaraj) November 15, 2015
Our Ambassador in Russia spoke to her mother and offered to fly her to India to be by the side of her daughter.

— Sushma Swaraj (@SushmaSwaraj) November 15, 2015
The acid victim has been flown to Moscow. Our Ambassador has met mother of the victim.

— Sushma Swaraj (@SushmaSwaraj) November 16, 2015
We have assured her that India will bear all expenses on her treatment in Russia. Chief Minister UP has announced Rs.5 Lakhs towards this.

— Sushma Swaraj (@SushmaSwaraj) November 16, 2015
The woman identified as Darya Yurieva Prokina had suffered 46 per cent burn injuries after a relative of her landlord threw acid on her on November 13 in Nand Nagar area of Varanasi.
She was admitted to the Intensive Care Unit (ICU) in the burns wing of Delhi's Safdarjung Hospital after she was flown to the city on Saturday evening in an air ambulance. This came after a request from the Russian embassy.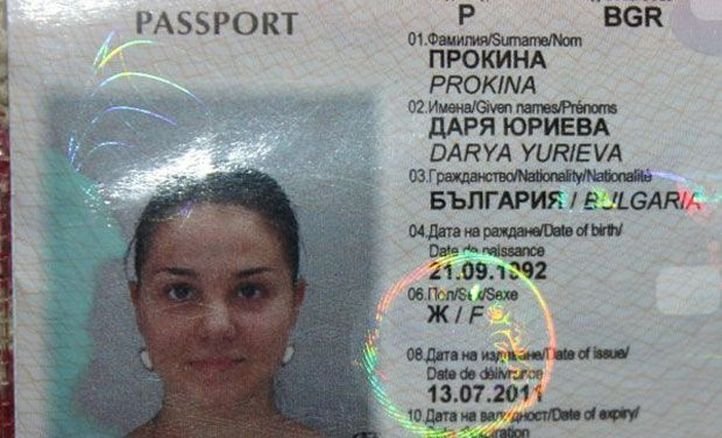 The accused, identified as Siddharth Srivastava, fled to Allahabad after the incident and was arrested after he came to visit the victim at Sir Sunder Lal Hospital, where the victim was undergoing treatment initially.
Speaking at a press conference after his arrest, Siddharth admitted to his guilt and said he committed the act "in a fit of rage", as he did not want the woman to leave the country.
The Indian Express reported that doctors in New Delhi were trying to salvage the left eye of victim.
"Her face and eyes are badly burnt. We have stabilised her and completed initial tests. Now our priority will be to prevent any infection. We will also try to see how far her vision can be restored, particularly in the left eye, which is the less severely burnt of the two," a senior doctor in the burns department told The Indian Express .
(With inputs from PTI)
Read more:
Feature image source: Reuters