At a time social media networks are facing complaints of being selective towards free speech , a Facebook page administrator in India is questioning Facebook's mechanism of taking down posts which "don't adhere to its community standards."  
Pratik Sinha, the administrator of Facebook page The Truth of Gujarat, has been blocked by Facebook thrice since the last week of February for his posts. The posts, according to him, were critical of Prime Minister Narendra Modi, the RSS and BJP, but were not abusive or violent. 
Launched in 2013, Pratik, who is also a member of a civil liberties group in Gujarat, says the idea behind his website was to provide an "alternative voice from Gujarat which remains unheard under the discourse of Modi's projection of Gujarat."
His efforts to express his concerns to Facebook have proved futile. He also wrote to Facebook's India Managing Director, but didn't receive any response.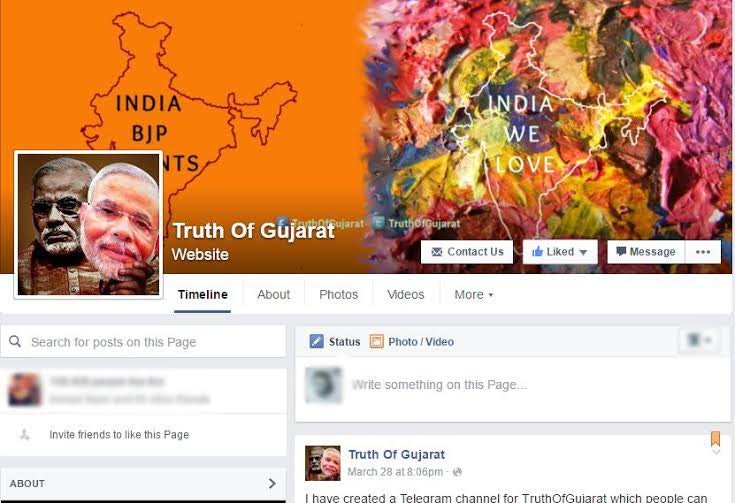 The content on the page, which has over 1 lakh followers, is shared widely across social media for its critical commentary and analysis.  
"There's actually no mechanism to reach Facebook," Pratik, a software engineer, told ScoopWhoop. 
Here are some posts that were taken down by Facebook from the page of Truth of Gujarat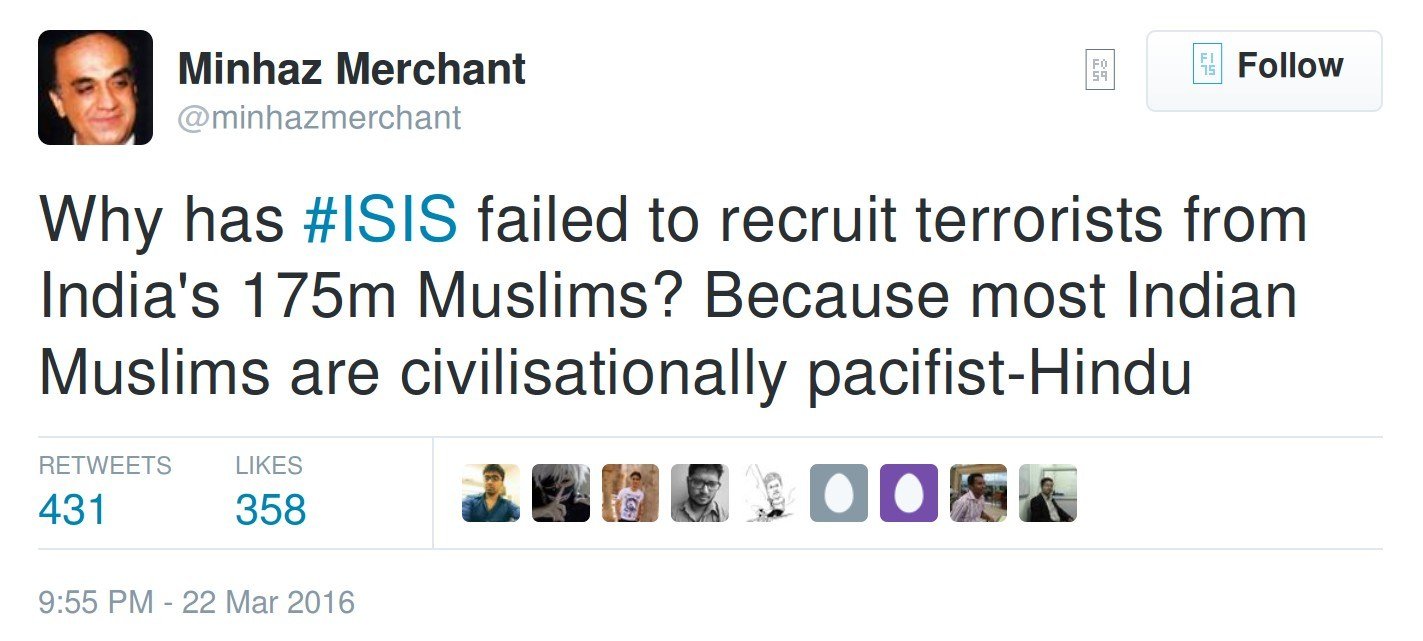 Pratik wrote an article after the removal of his posts from Facebook, in which he said:
The above image was set as a cover picture for the TruthOfGujarat Facebook page. Probably some Modi followers didn't like it and reported it. However, how does Facebook decide that this is against their community standards? This is documented history. Yet, my post was removed and I was banned for a day. And, this tyrannical behaviour is not limited to one person but many in my friend circle have reported this problem again and again and again.
He's aware about a large online army of netizens who don't like a particular post and report it. However, the area of concern for him, he says, is how the Facebook algorithm takes down his post even when it is not violating any set community standard. 
Most of the content which is shared on TOG's page includes articles from Pratik's website of same name. 
"Mass reporting may be one of the factors but I am sure that's not the only reason. Most of posts which get reported are pictures or those written in a fusion of Hindi and English. This has led to me conclusion that posts which are in plain English are read by Facebook's algorithm" he said. "That might not be the case when it comes to pictures and posts in other languages."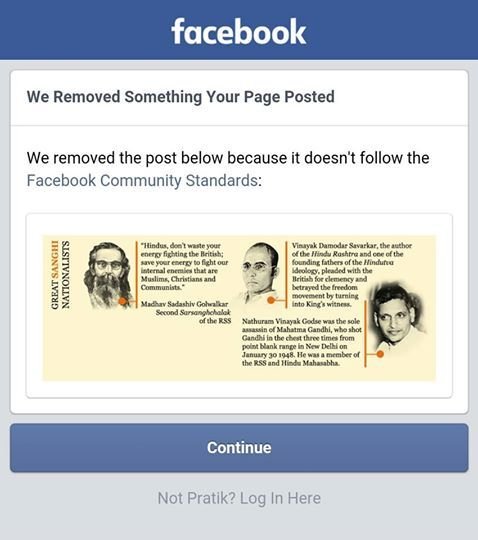 He also pointed out the difference between Facebook and Twitter. While TOG's Twitter handle has nearly 17,000 followers, Pratik says "not a single post has been taken down from the micro-blogging site."
Currently, Pratik is taking steps to lessen usage of Facebook and use other distribution platforms for sharing his content. He has already opened an account of TOG on cloud-based instant messaging service Telegram. 
"There's no other way," he said. 
Feature image source: Website screenshot/Truth of Gujarat