On Saturday, district administration in Ghaziabad seized around 6,000 kg of Bengali rasgulla allegedly being prepared with adulterated milk and harmful chemicals following a raid on six workshops, running in rooms of a slum colony adjacent to Delhi-UP border, a senior official said. 
Additional District Magistrate (ADM) Preeti Jaiswal said on receiving secret information, raids were conducted on the illegal sweets making workshops in Harsh Vihar colony.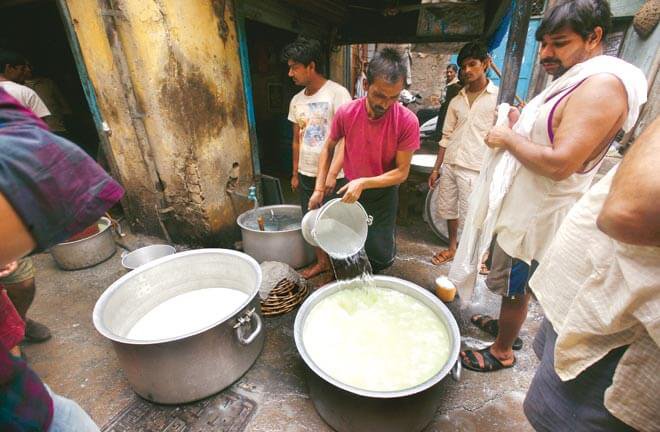 During the search, around 4,000 kg rasgulla prepared with "synthetic milk" was seized. It was brought from Mathura containing prohibited and poisonous chemicals. They were also prepared in extremely unhygenic condition at various workshops, the ADM said.
Some of the workers from two workshops managed to escape from the spot after shutting down their doors. However, samples have been taken and sent to laboratory for testing. A drive has been launched against those involved in the preparation and trade of adulterated sweets, the ADM said.