Days after an NGO declared renaming a village in Mewat after US President Donald Trump, the district administration said the move was "illegal", forcing the organisation members to remove boards mentioning the new name.
The NGO, 'Sulabh', however, said it had written to the Haryana chief minister seeking permission to rename Merora village, as 'Trump Sulabh Village'.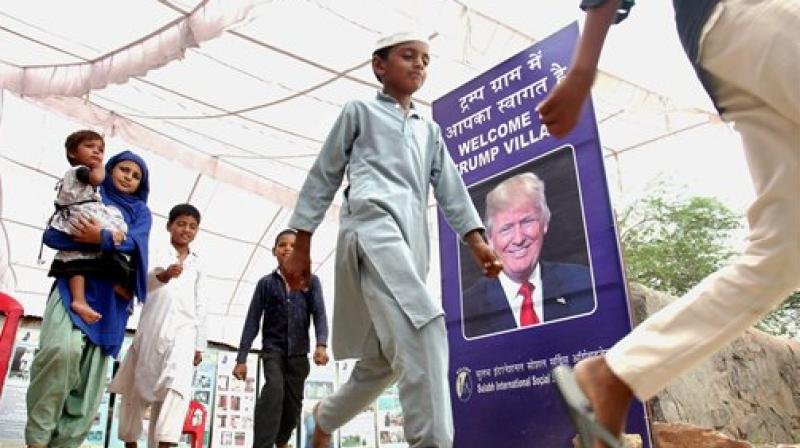 Sources in the district administration said the organisation announced renaming the village to raise funds from US-based multi-national corporations and NRIs.
They said signage boards and banners carrying the new name of the village and image of Trump had been removed by the organisation.
On June 23, Sulabh founder Bindeshwar Pathak had announced renaming the village while launching various projects for all-round development of Marora panchayat in Haryana's Mewat region.
Sulabh vice-president Monika Jain told PTI that Deputy Commissioner of Mewat M R Sharma had called her on Sunday and asked her to take permission before renaming the village.
"We have written a letter to Haryana Chief Minister M L Khattar to grant us permission to rename the village," Jain said.
Marora village is home to nearly 1,800 people, mostly Muslims.